Painting the default FS2002 Boeing 747-400 Correctly
By Craig 'Whitey' White
In this tutorial I will attempt to teach you how to paint the stock FS2002 Boeing 747-400 correctly using the decal_b747_400.bmp. No more mirrored writing on one side! I will be using an old repaint of mine and DXTBmp (available here) to convert the textures.
Well, the first thing to do is paint your b747_400_t.bmp as normal, but DO NOT add any lettering. It should look similar to this: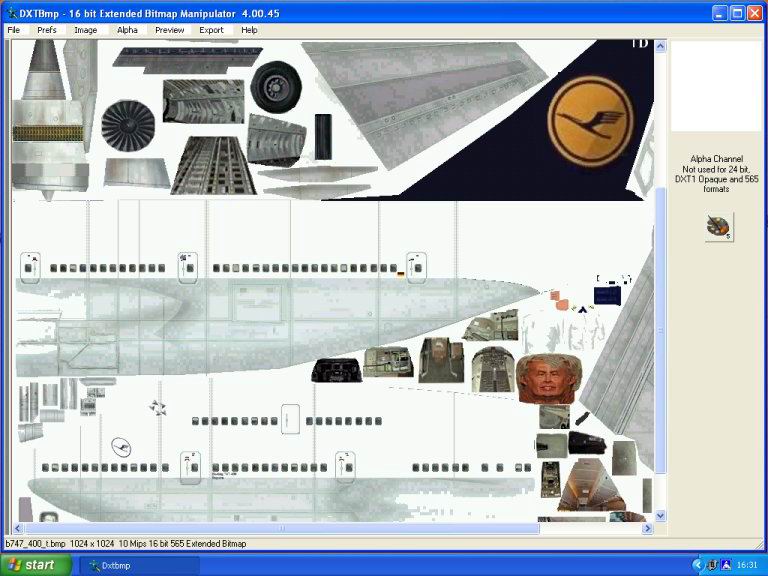 Now back in DXTBmp, Reload After Edit, paint your Alpha channel as desired and import it and save it as a DXTBmp with Alpha and call it b747_400_t.bmp, in your new texture folder, overwriting when prompted. Go into Paint Shop Pro (or your equivalent) (I use PSP5) and make a new image 256 pixels in width, 64 pixels in height. Make the background colour pure green: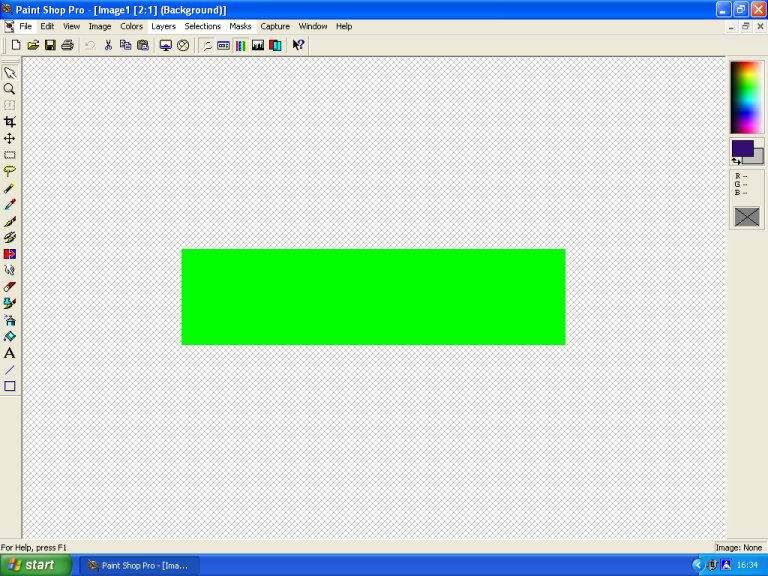 Save it as decal_b747_400.bmp in your new texture folder, overwriting when prompted. Go into DXTBmp and load it as a normal image. Send it to your Editor and add your lettering over the top of the green background. Make sure to mirror the writing also: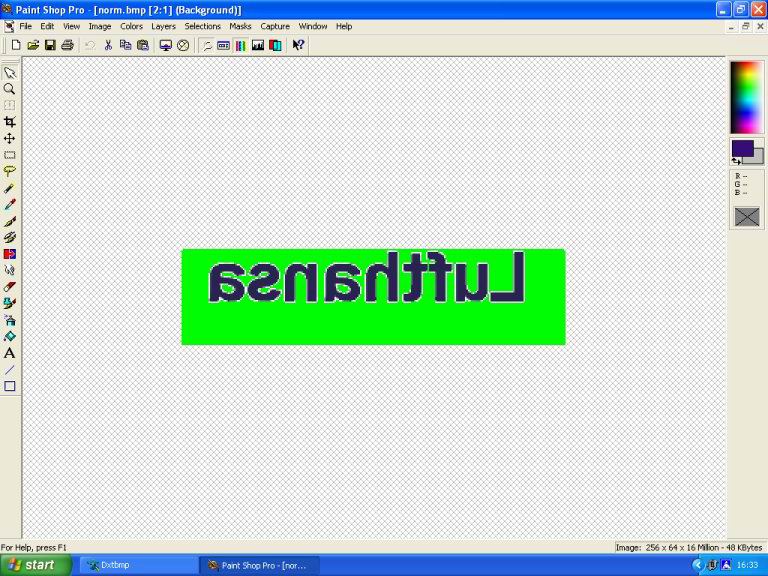 Save it and Reload After Edit in DXTBmp. Save it as a DXT1 Old Code (Pure Green for Alpha). Call it decal_b747_400_t.bmp, and overwrite when prompted. As the image has no _t.bmp at the end and you have saved it as a DXT1 Old Code, all the green will go transparent in FS2002 and it will not be mirrored on one side.
I hope this tutorial has helped you and also not that this technique can be applied to any aircraft that has a Decal_*.bmp on it, including the stock FS2002 Cessna Caravan's.