File Upload system Guidelines:
IMPORTANT!
Please always credit original designer(s). Proper credits must be given in the description box.
Please ensure your email is included inside the file (to prevent copyright abuse - anonymous files are not posted)
Please Include your real name in the Upload form
Please try to use correct English & case (see existing files as examples).
See illustration below ...
Files not complying with the above basic requirements will not be approved.
(You may still upload files the old way by going to this page )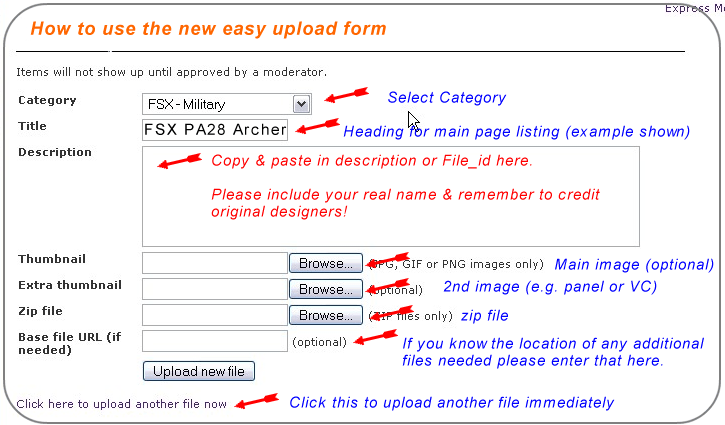 The new system will carry on from the old and the 2 are blended - although the old files will not be in the new database. New files download numbers will be viewable in the description box - The old files download numbers will still be run from server stats and viewable here
If you have any problems with the new system please report these & we will help you.
Many thanks