Now check the Make a Line box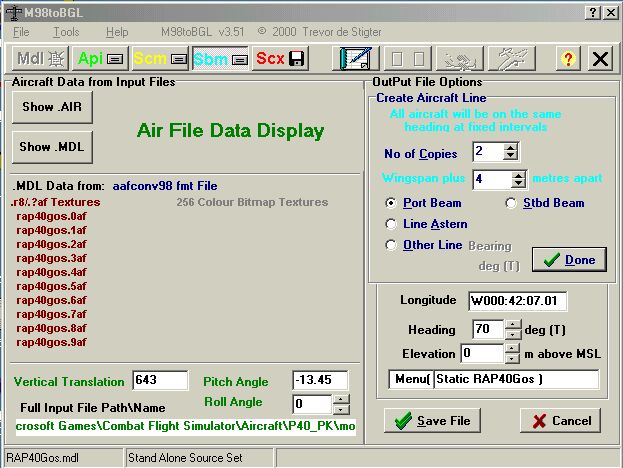 The default setting will make a line of 3 aircraft 4 metres apart. The new P-40 macro plus 2 copies on the Port Beam (left side).
These settings can be changed but leave them for now & click the Done button. Now click the Save File button.
I suggest you rename the file from RAP40Gos.sbm. I've used RAP40Gos-1.sbm.in this example but you can use any file prefix you wish.
Use a different name each time you wish to add the same aircraft to a new location or airfield to avoid any conflicts.