| | |
| --- | --- |
| Manufacturer:Airbus Industrie | Country of Origin: France/ Germany/ UK/ Spain |
Model:A300/A310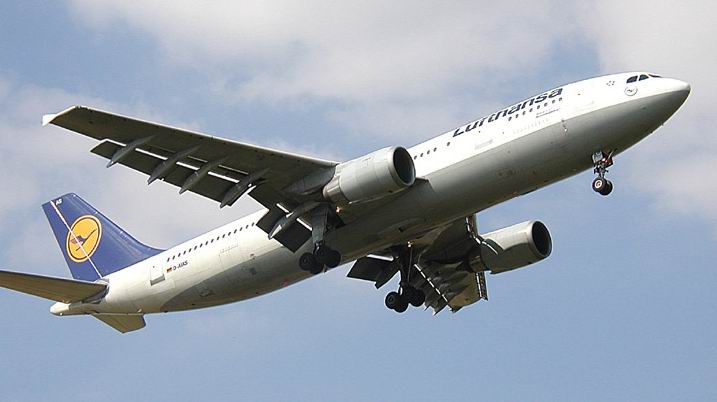 Information:
The A300 was Airbus Industrie's first aircraft. Consortium founders The A310 and the A300-600 are modern derivatives of Airbus Industrie's first aircraft, the A300, the world's pioneering widebody, twin-engined aircraft. Very profitable also in freighter versions - either as new or converted second-hand aircraft - they are expected to remain in demand for many years to come as a result of their high residual value.
Airbus Industrie's A300 and A310 remain the world's most popular widebody twin family, in service with airlines ranging from charter carriers to military transports. The A300 and A310 feature an optimum 222-inch/5.64m fuselage cross-section that is the widest in this class of aircraft, giving passengers a more comfortable and spacious cabin. Every First and Business Class seat is either a window or an aisle, and the comfortable eight-abreast Economy class layout is the most spacious of any competing aircraft. They are also the only airliners in their category able to carry industry-standard LD3 cargo-containers underfloor in an efficient side-by-side arrangement.
Carriers with sizable A300 fleets include American Airlines, Air France, Particularly for longer routes, airlines can offer A300 and A310 passengers a wide range of entertainment and communications. In airline service since 1983, Lufthansa and Swissair were the first to operate the A310, which carries 220 passengers up to 5,200nm/9,600km. The A300-600, launched in airline service by Saudia in 1984, today transports 266 passengers up to 4,150nm/7,700km. An A300-600 Freighter version, able to carry more than 50 tonnes (110,000lbs) of cargo, entered service with FedEx in 1994.
With the same cockpits and handling qualities, the A310 and A300-600 have a common type-rating, allowing pilots qualified on one to fly the other - without extra training. The A310 and A300-600 also use the same systems, and can thus both be maintained by the same mechanics.
General Electric's CF6-80C2s and the Pratt & Whitney PW4000 are offered The twin-engined A300 and A310 are available with a choice of engines - General Electric CF6-80C2s or Pratt & Whitney PW4000s. Both aircraft and engines are certificated for up to 180-minute extended-range twin-engine operations (ETOPS), based on extensive airline service, allowing their use on long-haul flights over remote areas, such as transatlantic flights. The A300 and A310 are also appreciated for the quietness of their cabins, as well as their superior fuel economy, contributing to environmentally-friendly operation. The A310 was the first to introduce CRTs with its ECAM system and electrical signaling for secondary flight control surfaces. It was also the first aircraft to introduce composite materials such as carbon fibre in the primary structure and tailfin.
The A300 and A310's wide fuselage capability and twin-engine economy also lend themselves well to military applications. An airborne early warning version of the A310 is being offered to Australia by a consortium led by Raytheon, for example, and a multi-role tanker transport (MRTT) version is also being actively explored. In addition, A300-600 Freighters and an A300-600 Super Transporter are being offered to the UK for its short-term strategic airlift requirement.