| | |
| --- | --- |
| Manufacturer: | Country of Origin: USA |
Model: C27J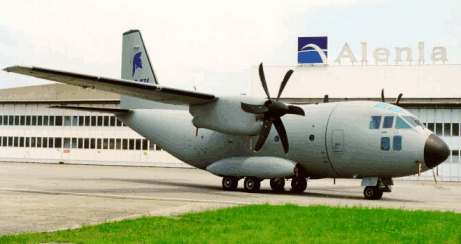 Information:
Not every load is large. Not every distance is long. And no country or military service wants to spend more than it needs to. So Lockheed Martin and Alenia Aerospazio of Italy have teamed up to create a remarkable new airlifter, the C-27J. It's the only military airlifter designed specifically for mid-sized missions, payloads and budgets.
In the C-27J's case, however, "new" doesn't mean unproven, and "mid-sized" doesn't refer to its performance, reliability or support. The C-27J has the same engines as the legendary C-130J Hercules. It also has the same props, the same digital avionics, the same floor strength. It even accepts the C-130 pallet structure for compatibility with existing loading systems. And its G.222 Alenia Aerospazio airframe has proven itself in some of the toughest, most remote landing conditions worldwide. C-27J support is global, too, provided by Lockheed Martin's extensive service network.
In large-scale operations like Desert Storm, the C-27J can be an ideal tactical lifter, moving troops and supplies from a central hub to outlying areas. For missions that are less far-flung, it can be the sole strategic workhorse. But no matter how it's used, one thing it always delivers is value. The idea is to fit the plane (and the cost of owning the plane) to the need. Which makes the need for the C-27J great indeed.