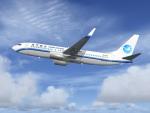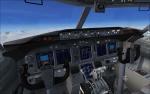 13.72Mb (3880 downloads)
Project Opensky Boeing 737-800 Winglets Version China Xiamen Airlines B-5307 Complete Package for FSX. Texture by He Lingyuan from China. Using Panel, Sound & Virtual Cockpit of the default B737-800. Operation Manual by Warren C.Daniel of Project Opensky Team is also included.
Posted Jul 14, 2010 09:05 by He Lingyuan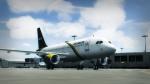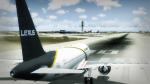 5.29Mb (3472 downloads)
Another workhorse for the Lexus Virtual fleet, the IFDG A319 is a great addition to the Lexus VA fleet. Painting credit goes to Andrew J M Williams.
Posted Jul 14, 2010 08:38 by James N.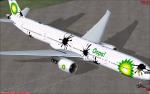 0.01Mb (4349 downloads)
This is just the updated aircraft config for the original download at the link below. If you have noticed the vc interior light flashes in and out when moving you mouse around. Required file above
Posted Jul 13, 2010 12:19 by Donald D.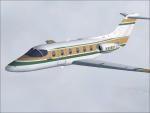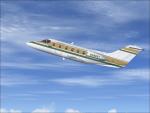 8.45Mb (4686 downloads)
FSX Beechjet 400A Henry Tomkiewicz AI model made flyable in FSX with pre-installed default Lear 45 panel and sound (not VC), thumbnails for your airplane menu, and an FSX compatible engine smoke system with your choice of thicker heavier smoke or thinner lighter smoke. Includes the Henry Tomkiewicz white base model and an N3889T repaint. Easy Installation. Compiled by Tom Tiedman
Posted Jul 13, 2010 11:48 by Tom Tiedman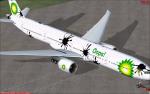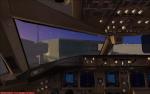 115.12Mb (7396 downloads)
Fictional Repaint to mock BP being joke to the company and how they handled the cleanup in the Gulf of Mexico. Plane has VC, HD Sounds, HID Landing lights. Has ground services also brought up using Shift+8. Enjoy. Project Opensky model. Textures by Donald Dickinson.
Posted Jul 12, 2010 21:14 by Donald D.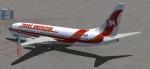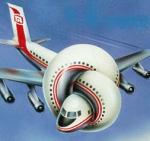 8.49Mb (1154 downloads)
Trans American flight 209, from the legendary 1980 disaster-spoof movie "Airplane!" This livery for the default 737-800 is based upon the in-flight scheme, one of several seen in the film (two different ones were on flight 209 itself). As in the film, two-zero-niner is the callsign ATC uses. Flight 209 flew from KLAX to KORD, if you want to recreate the route. Repaint by Miller. Sorry, Otto not included. *lol*
Posted Jul 12, 2010 18:55 by Miller

3.54Mb (703 downloads)
Boeing 737-800 Mongolian Airlines textures for the default FSX B737-800.
Posted Jul 12, 2010 06:23 by Chabot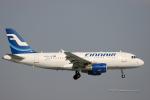 3.81Mb (2512 downloads)
Boeing 737-800 Finnair textures only for the FSX default B737-800
Posted Jul 12, 2010 05:14 by by Chabot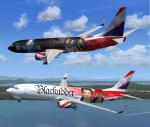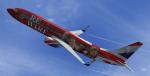 27.63Mb (2274 downloads)
Three fantasy British Airways "Legends of the BBC" liveries - Blackadder, Dr Who, and Red Dwarf. Textures only for the default FSX B737-800. Repainted by Miller.
Posted Jul 11, 2010 14:27 by Miller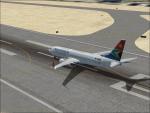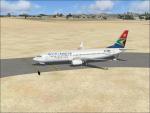 6.15Mb (2899 downloads)
FSX Boeing 737-800 South African Airways textures for the default 737-800. By Chabot Benjamin
Posted Jul 11, 2010 04:41 by Chabot Benjamin