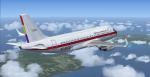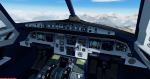 82.46Mb (240 downloads)
Airbus A319 with Sharklets. Fictional livery. VIP transport of the Republican Air Force of Spain (FARE). Model by Project Airbus. VC edits by Collin MacKenzie. More accurate ECAMS lower screen. Credit to "FsWorX". Repaint by JALopezR
Posted Sep 27, 2020 13:02 by JALopezR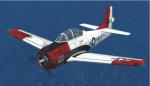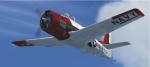 11.74Mb (509 downloads)
This is an update for FSX of the T-28C trainer by Tim Conrad. I added a picture so it would show on the choose the aircraft screen; changed and/or added gauges to both panels, 2 of them would not work with FSX; corrected any contact points that needed it; corrected the position of the tail hook; changed the sound to the Beaver sound; and updated the flight dynamics.
Posted Sep 27, 2020 07:46 by Bob Chicilo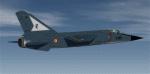 6.87Mb (202 downloads)
This is a repaint of the updated Gmax Mirage F1C by Kirk Olsson/Henk Schuitemaker. It is a demonstration of the Mirage F1C in its original configuration without any RWR antenna on the tail. It is painted as an F1C from the Armee de l'Air during 1975. This aircraft was assigned to Escadron de Chasse 1/5 'Vendee' at BA 115 Orange. It wears the original Mirage F1C markings for EC 1/5 with the insignia of SPA 26 (stork) and SPA 124 (Joan of Arc). Repaint by Frank Safranek using paintkit by Henk Schuitemaker
Posted Sep 23, 2020 18:18 by Frank Safranek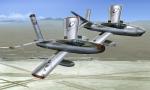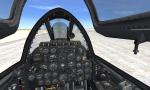 40.05Mb (421 downloads)
FSX Republic XF-91 updated. Modification of VC switch, and improvement of engine starting. Addition of new animations. The afterburner effects was also added. Afterburner Effects XML Gauges are licensed for use and modification by Mr. Rob Barendregt. Also, I received a lot of technical advice from Mr. Erwin Welker and reflected it in XF-91_v2. I would like to express my sincere gratitude to two big names. This package contains four types of XF-91: XF-91A: Unit number one. The unfinished XLR27 rocket engine model envisioned Mach 2 speeds. XF-91A2: The XLR11 rocket engine model, which replaced the canceled XLR27, was the first fighter in the world to exceed the speed of sound. XF-91B: A model in which unit number one is changed to a radome nose. XF-91V: A model in which unit number two is changed to a butterfly tail. The rocket engine is removed, and the model is a turbojet engine only. This is a native FSX ACCELERATION project. VC controls the animation of this aircraft. FSDS V3.5 Model by uenoshing.
Posted Sep 20, 2020 20:43 by uenoshing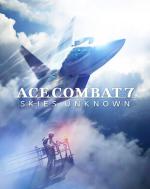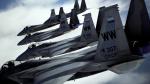 53.00Mb (792 downloads)
A special treat for those who are Ace Combat enthusiasts, this package comes complete with the base model. This is the Iris F-15C Eagle connonically flown by Trigger after taking command of the Osean Air Force Long Range Strategic Strike Group as Strider 1 in Ace Combat 7: Skies Unknown. Enjoy it if you like.
Posted Sep 19, 2020 15:21 by Dustin Kosman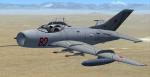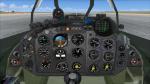 30.13Mb (1186 downloads)
The Mikoyan-Gurevich MiG-19 (NATO reporting name: Farmer) is a Soviet second generation, single-seat, twin jet-engined fighter aircraft, the world's first mass-produced supersonic aircraft. It was the first Soviet production aircraft capable of supersonic speeds in level flight. This is an FSX update for the FS2002/2004 model by Capt. I. D'Attomo. Unexpextedly, the model works perfectly in FSX but the panels and FDE definitely needed some refurbishing. To my knowledge, this model is the only freeware Mig-19 with a functional VC, because of which I've decided to make it available for the FSX community as well. The package includes 14 liveries: 2 default and 12 repaints by Georgette Kostopoulos. The VC has completely been reworked and the 2D panel is the Mig-15 panel by Pierre Langer, but modified to give it the original Mig-19 touch, equipped with mostly Pierre's gauges. The radar was designed by Philippe Wallaert. Automatic smoke and afterburner effect added. All credits go to the designers mentioned above. All updates and repaint compilation by Michael Pook. The model may also work in FS2004 and P3D, Version3.
Posted Sep 9, 2020 10:29 by Michael Pook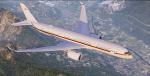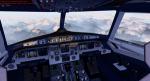 81.28Mb (886 downloads)
FSX/P3D Airbus A350-900XWB Bundesrepublik Deutschland (German Air Force One) package. This is the new Airbus A350-900 XWB for the German Government. Maybe the most luxurious aircraft ever produced? FSX native AI model by FS Painter. 2020 updated vc by Speedbird77. Textures, assembled and tested in P3D v5 and should be ok in FSX and earlier P3D versions. By Chris Evans.
Posted Sep 6, 2020 01:42 by chris evans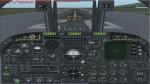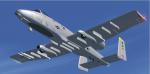 5.84Mb (629 downloads)
This is an update for FSX of the A-10 Thunderbolt (clean) by Mike Stone. I have added some gauges to the panel; changed the size and position of the GPS; and updated the flight dynamics. No VC. Note: new e-mail address.
Posted Aug 28, 2020 11:50 by Bob Chicilo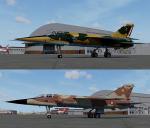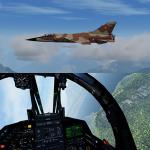 69.27Mb (870 downloads)
Kirk Olsson's FS9 gmax Mirage F1 converted for use in P3Dv4 and 5. Includes: New textures, configuration manager. The cockpit is almost completely rebuild and features a.o. 3D modeled gauges/switches and P3D dynamic mirrors. Just like the original FS9 model, the layout is based on the Mirage F1.CR version. This package is created for / tested in P3Dv4 (also works in P3Dv5) and requires XMLTools (64bit) to enable all features (weight and fuel gets updated by changing payload/fuel options, dumping fuel or in flight refueling. Radio preset frequencies are loaded from a customizable text file). Credits: Kirk Olsson for allowing use of his files, Frank Safranek for his valuable feedback and testing, Jens Ole Kjolberg for the F.1ZA textures. Henk Schuitemaker
Posted Aug 25, 2020 08:19 by admin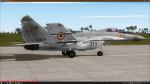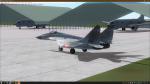 4.34Mb (447 downloads)
Updated texture and fix for the Indian Air Force Mig29K
Posted Aug 22, 2020 02:02 by Kalyan Mukherjee