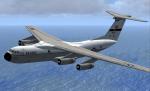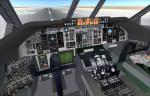 23.64Mb (4701 downloads)
This is an FSX/ Acceleration update of the Former payware, now freeware, Alphasim Lockhhed C-141 Starlifter including five liveries. The package is a combination both the C-141A and C-141B. It features an enhanced VC, VC- and landing lights, extra VC and internal views as well as smoke effect. The runway is now visible in cockpit view at night. Thanks to Alphasim for their great model and to Erwin Welker for the extra camera views. Enhanced VC, landing- and VC light configuration as well as smoke effect by Michael Pook.
Posted Mar 31, 2016 11:39 by Michael Pook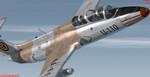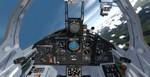 17.56Mb (3431 downloads)
Tim Conrad's award-winning FS9 classic L-29 Delfin (NATO: MAYA) in MDLX standard FSX native format. All animations correct in sense and direction. Panel by Shane Reilly. Working glass, great frames, an excellent little vintage jet. Our profound thanks to Piglet-we all miss ya, Tim Piglet Conrad. Works in FSX and P3D
Posted Mar 25, 2016 03:10 by LLS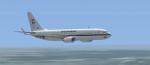 9.24Mb (369 downloads)
These textures represent a rendition of the Navy C-40A Clipper designed for the default FSX B737-800. The original C-40 is based on the -700C variant of the popular airframe. Enjoy.
Posted Mar 24, 2016 15:13 by Jason Anderson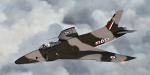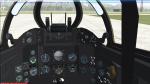 38.18Mb (1398 downloads)
This fighter was the first swept wing aircraft based on the Type 510 prototype. Original aircraft design by AlphaSim, Textures G Flores, Flight Model J. McDaniel. Reworked VC, panels for wide and standard screen and gauges by Philippe Wallaert. See instructions in the readme.txt file for installation and configuration.
Posted Mar 20, 2016 13:21 by Philippe Wallaert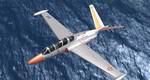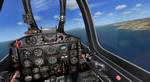 50.47Mb (2640 downloads)
The Zephyr was the naval version of the Fouga. This french light jet was used since 1960 for training the pilots of the French Navy, especially for the carrier operations. This is a new version, fully reworked to be used with FSX Acceleration. It is provided in two configurations: solo and "dual command" (DC) adapted to shared cockpit flights. This model is developed by Restauravia with the cooperation of the "Royale French Navy design group"
Posted Mar 19, 2016 03:21 by Ronald Falzon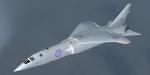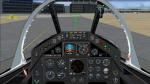 18.53Mb (1560 downloads)
The BAC TSR2 was a prototype built by British Aircraft Corporation in the sixties. The TSR2 project was cancelled despite of hight performances of the aircraft. Original model by Kazunori Ito. 2d Panel for wide and standard screen and gauges by Philippe Wallaert. No VC. See instructions for installation and configuration in the readme.txt file. Nice flights
Posted Mar 16, 2016 11:01 by Philippe Wallaert
153.39Mb (2414 downloads)
FSX(A): BOEING/BAE T-45C GOSHAWK V2.81 The T-45C Goshawk is a heavily modified version of the Bae Hawk single engine jet trainer,adapted to aircraft carrier ops. This package contains an entirely new visual model,with self shadowing,bump mapping and hi-res textures,working virtual cockpit, 3D gauges,and reasonably accurate flight model. Includes custom HUD by Jivko "Neutrino" Rusev and Scott Printz, sound package by Serge "fsxnavypilot" Lsa. Designed by Dino Cattaneo. FULLY COMPATIBLE WITH PREPAR3D V2.X and V3.X
Posted Mar 6, 2016 09:53 by dino cattaneo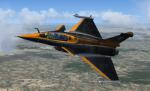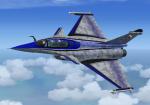 3.58Mb (1011 downloads)
This is a FSX pack (plane not included) with 5 personal and fictional textures edits on the DASSAULT Rafale C Package (Category: FSX > Military) from Cyril Pioffet.
Posted Mar 5, 2016 04:38 by BenjaminBERTRAND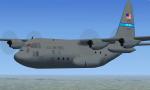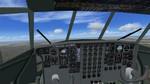 45.68Mb (5791 downloads)
FSX C-130 Hercules Little Rock AFB Package Alphasim Airlift Wing out of Little Rock AFB Arkansas. Little Rock AFB in Arkansas is the primary C-130 Hercules training base for the US Defense Dept, training C-130 pilots, navigators, flight engineers, and loadmasters from all branches of the US military in tactical airlift and aerial delivery. Littlerock is home to the C-130E, C-130H and C-130J aircraft, as well as the C-130 Center of Excellence (i.e., schools for C-130E/H and C-130J crews). Model by Alphasim. Adapted for FSX by Danny Garnier. Textures edited by R.E. Wyman.
Posted Feb 25, 2016 02:23 by R.E. Wyman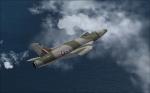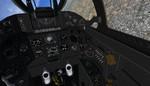 45.41Mb (1887 downloads)
Descended from the Attacker via the first swept wing British jet, the type 510, the Swift was the RAF's first swept wing fighter. The type suffered from a protracted development, further exacerbated by labor and material shortages in austere post-war England. Attempts to speed production of this and other aircraft through legislation (super-priority) may have raised production rates marginally, but did little to cure the types problematic high altitude idiosyncrasies. In any event, the Hunter, which shared many of the Swifts woe's, proved the more equal animal. Much maligned, the Swift was relegated to low-level tactical reconnaissance. Once pilots got 'round the types reputation, the aircraft was found to be a superb low altitude recce platform, fast, strong and maneuverable, winning NATO tactical reconnaissance competition in the late 50's, as well as finding use in other 'OBJ's for the air staff- like photographing golf courses!
Posted Feb 18, 2016 15:21 by LLS