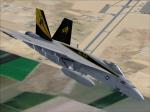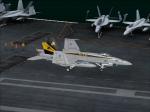 2.46Mb (409 downloads)
VFA-25 2010 CAG before the Fists changed to the Superhornet. Requires the payware VRS Superbug.
Posted Feb 11, 2013 15:25 by Chris Hammons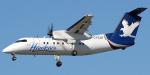 31.52Mb (1120 downloads)
VF-41 "Black Aces" NB-100, only texture for the payware FSX IRIS Pro Series F-14A/B Tomcat, also include textures in format "Extended Bitmap" for the FS9 freware model version. Also include two new VC glass to choose one. Repaint by Hani Michal
Posted Feb 4, 2013 00:19 by Hani Michal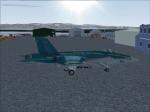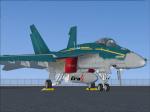 2.22Mb (154 downloads)
Fictional Era textures for the payware VRS Superbug
Posted Feb 3, 2013 17:49 by Hornet202
8.27Mb (999 downloads)
Virtavia C-17 RAF 10th Anniversary textures. For the payware Virtavia C17 in the colours of ZZ174 of RAF 99 Sqn. Textures by UKmil.
Posted Feb 3, 2013 05:56 by UKMIL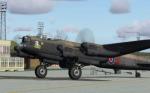 10.06Mb (712 downloads)
RAF BBMF Lancaster Bomber 2012 Thumper textures for the payware FCS Lancaster. Textures by UKMil.
Posted Feb 3, 2013 05:49 by UKMIL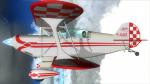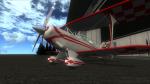 4.51Mb (417 downloads)
FSX Pitts S2B registration F-GIIZ. Textures only for the payware Sibwings Pitts S2B model. Repaint by Pitts s14
Posted Feb 1, 2013 14:07 by Pitts s14
12.67Mb (2431 downloads)
FSX US Navy Grumman F-14 Tomcat, only texture for the payware FSX IRIS Pro Series F-14A/B Tomcat. Repaint by Hani Michal
Posted Jan 31, 2013 22:47 by Hani Michal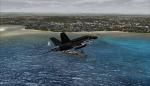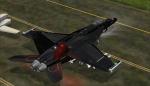 3.03Mb (263 downloads)
VRS Superbug Black with Gold trim Textures. Here is a fictional repaint that was requested at the VRS forums and this is my version
Posted Jan 31, 2013 00:52 by Barry Wynd (AKA Kartikeya)
13.51Mb (736 downloads)
VF-1 "Wolfpack" CV-61 NB-105 textures for the payware FSX IRIS Pro Series F-14A/B. Repaint by Hani Michal
Posted Jan 31, 2013 00:41 by Hani Michal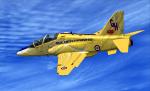 5.65Mb (348 downloads)
The Golden Hawks were a Canadian military aerobatic flying team established in 1959 to celebrate the 35th anniversary of the Royal Canadian Air Force (RCAF) and the "Golden" 50th anniversary of Canadian flight, which began with the AEA Silver Dart in 1909. This is a fictional livery for the payware Skysim BAE Hawk T1
Posted Jan 28, 2013 13:49 by JALopezR