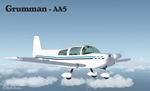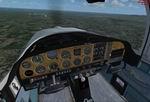 7.89Mb (4602 downloads)
This is a repaint of Tim Piglet's Grumman AA-5B Tiger for Flight Simulator X This aircraft includes a 2D and a 3D panel by Mel Mutter Textures By Mark " Fireball " Rooks of RDG Aircraft
Posted Jan 12, 2010 09:27 by admin
2.54Mb (1558 downloads)
This is a fictional repaint for Brett Hendersonīs freeware Beech P35 Bonanza V-Tail. You need the freeware Beech P35 available above (corrected version!)
Posted Jan 11, 2010 10:59 by Alexander Grun
2.20Mb (1778 downloads)
This is a repaint for Brett Hendersonīs Freeware Beech P35 Bonanza. The repaint represents a fictional paintsceme with the real world registration DQ-FIJ. You need the original freeware Beech P35 available above (corrected version!)
Posted Jan 11, 2010 10:56 by Alexander Grun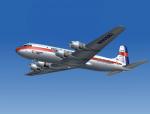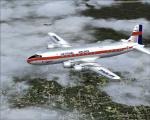 2.53Mb (1479 downloads)
FS9/FSX National Airlines delivery textures. Requires Jens Kristensen's DC-6 model. These textures depict a National DC-6 about 1949.
Posted Jan 8, 2010 18:28 by Gary Harper
2.71Mb (6130 downloads)
This is an updated, interior model file.. for those who find the interior glass too "opaque". It also includes a PSD paint-kit.
Posted Jan 8, 2010 09:07 by Brett Henderson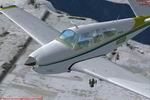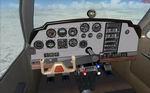 20.27Mb (30944 downloads)
A Native FSX model of the Beech Bonanza. Hi-resolution textures. Fully functional VC. Custom and modeled gauges with a fully-modeled compass.. Realistic flight-dynamics and operations. . Full animation includes the unique V-tail rudder-vators. I think this is a reasonable representation of what's probably the ultimate, personal, touring airplane.. Model, texturing and flight-dynamics by Brett Henderson. Pilot by, Alejandro Rojas Lucena. And as always.. thanks to the Simv / FFDS crew.
Posted Jan 7, 2010 11:14 by Brett Henderson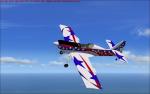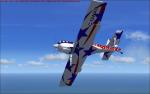 2.69Mb (786 downloads)
A repaint for Tim Conrad's excellent Zlin 50LS, Wagstaff Aero's C-GWAG. Its the only Aerobatic aeroplane in FSX I've found that will hammerhead, tailslide and lomcavak.
Posted Jan 3, 2010 15:11 by Mike Barnes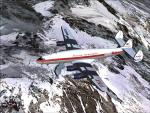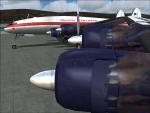 2.96Mb (964 downloads)
FSX/FS9 Pacific Northern Airlines textures for L-749 Constellation. Requires model by Manfred Jahn and team. Textures by Gary Harper
Posted Jan 3, 2010 09:28 by Gary Harper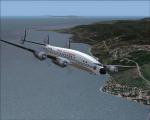 2.76Mb (1199 downloads)
FSX/FS9 Trans California Airlines textures for L-749 Constellation by Manfred Jahn. TCA leased six 649/749s in 1962 for low cost high density commuter service within California. Service was suspended in 1964.
Posted Jan 2, 2010 17:44 by Gary Harper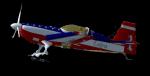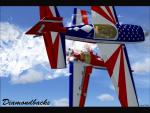 186.86Mb (8581 downloads)
Made by Jerry Martin of Martin productions, this is the newest Extra upgrade. This file includes the actual aircraft with an upgraded engine wich provides plenty of lift and is ideal for airshows. This aircraft is used by the formation team "Diamondbacks". This aircraft includes three diffrent smoke colors and includes a modified VC which helps eliminates any lag reported before in the original cockpit.
Posted Jan 2, 2010 10:50 by Robert Lee/ Jerry Martin