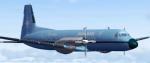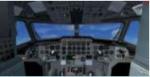 30.59Mb (2163 downloads)
This is number 5 in my series of Rick Piper's beautiful and classic Hawker Siddeley HS748 repaints for FSX in Maersk Air livery circa 1980. High quality VC included as well as high detail model. textures by Stephen Browning
Posted May 9, 2015 12:53 by Stephen Browning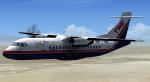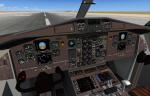 47.61Mb (10341 downloads)
This is basically an FSX Acceleration update for the VC panel of the FS2002/2004 twin-engine turboprop ATR 42-500, which displays a major grafic issue in the left VC section when the lights are on and is, as for this otherwise beautiful model, quite aggravating for VC lovers. This update minimizes the issue and, in addition, the VC now includes all the gauges the 2D panel has (turn coordinator, all the switches as well as two static gauges on the center console added). However, this package not only offers a fix for the VC but is the whole aircraft with a compilation of five beautiful liveries by different designers. Original model by F. Sanchez- Gonzales and repaints by Ahmed Ahsen, Ed Cox, Chad Black and Mauricio Ibarra. VC fix and enhancement by Michael Pook.
Posted May 9, 2015 02:11 by Michael Pook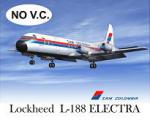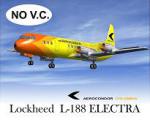 28.92Mb (3191 downloads)
FS9 / FSX Lockheed L-188 Electra - No VC Version. I decided to share my work as it is because finishing the version with VC will take a few months and I don't have time to do it by now. Includes sound: Mr. Ozawa, Mr. William Schulz, of the Cielo Company, Panel: Paul Strogen. By Libardo Guzman.
Posted May 5, 2015 23:27 by libardo guzman garcia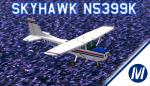 1.89Mb (288 downloads)
Textures for the default FSX Cessna 172. This texture works on both FSX and FSX SE.
Posted May 3, 2015 17:02 by Maksym Designs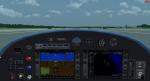 1.62Mb (1250 downloads)
Updated with panel fix. Synergy is an airplane designed to safely fly one to six people directly from town to town, in less time and at less cost than airliners or automobiles. Its innovative technologies provide the key to economical regional transportation in the speed range between the supercar and the airliner. 2d panel (no vc)
Posted May 2, 2015 00:09 by Dan Cowan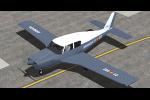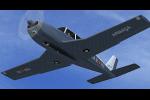 2.47Mb (1050 downloads)
The Spanish Navy used its "Comanche" for multiple missions such as light transport, binding, towing targets, etc. He arrived in Rota in 1964 and became one of the first fixed-wing aircraft that took the Navy, after the revival of its Air Arm in 1954. He previously flew within fleet Navy Aircraft operating in the 4th Squadron at Naval Air Station Rota (Cadiz). Full aircraft. 2d panel but no VC. Model Mike Stone, texture by Juan Villamor.
Posted Apr 27, 2015 06:25 by Juan Villamor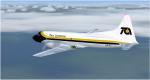 4.40Mb (288 downloads)
FS9/FSX Trans Continental Airlines Convair 340 textures. Requires cv-340.zip. Convair 340 aircraft by Greg Pepper and Tom Gibson. Textures by Gary Harper
Posted Apr 26, 2015 22:30 by Gary Harper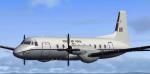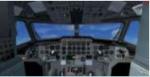 34.26Mb (3076 downloads)
This is number 3 in my series of Rick Piper's beautiful and classic Hawker Siddeley HS748 repaints for FSX in RAF 32nd Squadron livery circa 1988. 32nd Sq are base at RAF Northolt (EGWU). High quality VC included as well as high detail model. Photo real textures by Stephen Browning
Posted Apr 26, 2015 11:54 by Stephen Browning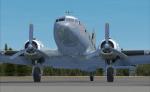 26.20Mb (651 downloads)
Repaint for Manfred Jahn's C-47v2 in N90079 livery, clean and silver in color also with this paint you get exhaust effects and the A2A Shockwave light configuration for this great add-on for FSX. There is exhaust and flame effects with this package, photo of real aircraft included. https://www.youtube.com/watch?v=VZiI1Hd2uMc
Posted Apr 18, 2015 23:13 by David Robles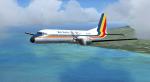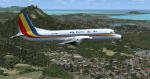 6.33Mb (517 downloads)
FS9/FSX Mid Pacific Air Textures for the AFG YS-11. Requires ys-11_africa.zip. YS-11 aircraft by Allied FS Group. Textures by Gary Harper
Posted Apr 17, 2015 15:29 by Gary Harper