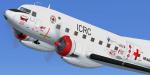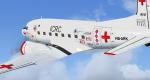 11.40Mb (621 downloads)
FSX Douglas C-117D ICRC repaint textures for the freeware Manfred Jahn and team Douglas C-117D (c117d_v1_beta.zip), which you must have previously installed in FSX. Repainted using Mr. Jahn's Photoshop paint kit templates converted to bitmap and dds for compatibility with freeware paint programs. Saved in 2048x2048 32bit. All hand painted details, including photo real decals. Also includes engine exhaust smoke coordinates which you can add to your "aircraft.cfg" if you wish. An airshow static display crowd favorite, Swiss registered HB-ARK 'Old Crusty', the International Committee of the Red Cross (ICRC) C117D Super Gooney, wears her fresh new coat of paint after her debut at Oshkosh, while sporting the banners of her various partners and affiliates. returning to duty the world over providing relief services for all mankind in every country, be it medical, natural disaster, famine, or war, roving airborne ambassador Old Crusty is there for you, "bringing the heal". Screenshots enclosed. Easy installation. Repaint by Tom Tiedman.
Posted Aug 4, 2013 11:48 by Tom Tiedman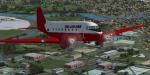 2.02Mb (356 downloads)
Red Australian Airlines textures for the default FSX Douglas DC3.
Posted Aug 4, 2013 00:59 by Bigdog2995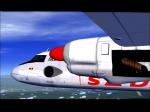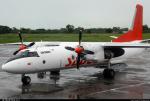 30.73Mb (3492 downloads)
Antonov 26 in the livery of De Sadelca cargo of Colombia. Original model by V. Zhyhulskiy
Posted Aug 1, 2013 08:23 by Braiyam A.M.V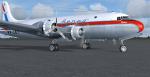 3.47Mb (310 downloads)
FS9/FSX Loide Aerio DC-4 (Brazil) textures only for the DC-4 package by Jens B. Kristensen. Textures by Gary Harper.
Posted Jul 28, 2013 12:18 by Gary Harper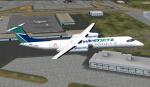 18.44Mb (3871 downloads)
In early 2012, Westjet announced that they will have a regional airline as early as 2013 with commuter flights all over Canada and the U.S. Westjet Encore's first flight took off on the 24th of June, 2013. 2d panel but no VC. Models by Dreamwings Design. (previous version had 5433 downloads)
Posted Jul 24, 2013 12:08 by Ryan Klatt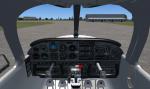 3.44Mb (5438 downloads)
Piper PA-44 Seminole model by Rien Cornelissen (seminolex.zip). ATP Flight School is the largest flight training company in the US with about 30 facilities across the country. ATP uses a large fleet of Piper Seminole aircraft for multi-engine training. Virtual cockpit (VC) included. Please view the included "read me" file! Model by Rien Cornelissen. ATP textures by kilocharlie1.
Posted Jul 21, 2013 21:42 by kilocharlie1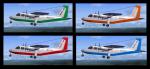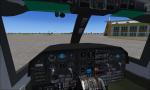 20.05Mb (3432 downloads)
Britten-Norman BN-2 Islander model by Premier Aircraft (premaircraft.com). Tropic Air is a small charter airline based at the Ft. Lauderdale Executive Airport operating four BN-2 Islander aircraft with service throughout the Bahamas. All four aircraft repaints are included in this package. N131JL (Red), N200MU (Blue), N296TA (Orange), N297TA (Green). Detailed virtual cockpit (VC) included. Model by Premier Aircraft. Repaints by kilocharlie1.
Posted Jul 21, 2013 09:51 by kilocharlie1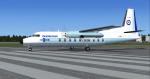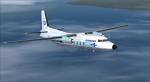 1.59Mb (486 downloads)
FS9/FSX Quebecair F-27 textures Aircraft by Mike Stone. Textures by Gary Harper.
Posted Jul 16, 2013 18:20 by Gary Harper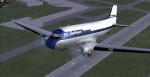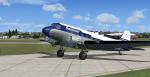 4.19Mb (270 downloads)
Southeast Airlines linked cities across Tennessee from 1958 until 1961 flying DC-3s purchased from United and two Convair 240s. Southeast Airlines textures for the FSX default DC-3 aircraft by Microsoft/Aces and modified by James Eden and Jon Murchison. These textures require AWESUM4SUM.zip modification to the default FSX DC-3 Textures by Gary Harper.
Posted Jul 13, 2013 14:43 by Gary Harper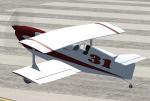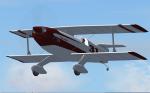 2.29Mb (1217 downloads)
FSX/FS2004 Mong Racer2 In the mid 1960s, a biplane class was added to the Reno Air Races. The Mong Sport met the basic qualifications, and has been extensively modified over the years by builders to be used as a biplane racer. The Mongster won the 1968 Biplane class of the Reno National Championship. Long Gone Mong won in 1987 and 1989.GMAX model by A.F.Scrub
Posted Jul 6, 2013 07:31 by A.F.Scrub