3.66Mb (177 downloads)
Welcome to Spokane Washington! Spokane International has been updated for FSX. All of the structures are new. Taxiways now conform to the current FAA Airport Diagram (copy included). Runway 03/21 has been extended to its current length [11002 ft]. Gates are assigned based on current airport information. By Brett Delana
Posted Jul 17, 2018 11:47 by Brett Delana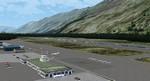 3.32Mb (269 downloads)
PAVD, Valdez Pioneer Field Airport, Alaska, for FSX. Complete new setup. Valdez Airport is state-owned and is for public use. Several aircraft are based on this airport and it is also served by companies like Alaska Airlines and Era Aviation. Tim van Ringen
Posted Jul 8, 2018 03:13 by uploader
30.30Mb (125 downloads)
Nr. Felding airfield EKNF. This is a small local airfield, located few miles southeast of the city Holstebro in the west of Jutland in Denmark. It has a grass runway- 930 x 30 meters, a hangar, garage and some tree cottages. The airfield is used mainly by sailplanes but also ultra-light aircraft and GA aircraft.
Posted Jul 5, 2018 14:08 by Otto Knudsen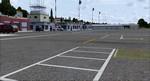 1.31Mb (362 downloads)
FSX EGPN, Dundee Airport, Scotland. Complete new setup. Dundee Airport is operated by the HIAL (Highlands and Islands Airports Limited) since 2007. The length of the runway limits flights to regional aircraft (max. BAe146/A318). Tim van Ringen
Posted Jun 30, 2018 05:08 by chris evans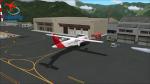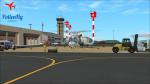 8.30Mb (213 downloads)
Pakyong Airport is a greenfield airport near Gangtok, the state capital of Sikkim, India. The airport, spread over 400 ha (990 acres), is located at Pakyong village about 35km (21.75 mi) south of Gangtok. One of the five highest airports in India, it is also the first greenfield airport to be constructed in the Northeastern Region of India, the 100th operational airport in India, and the only airport in the state of Sikkim. The Pakyong Airport project is one of the tallest reinforced soil structures in the world. Prior to the construction of Pakyong Airport, Sikkim had been the sole state in India possessing no functional airport. By PollenFly Sceneries
Posted Jun 29, 2018 09:13 by PollenFly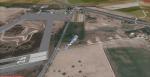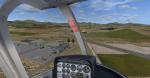 38.41Mb (274 downloads)
Nuoro 2018.06.23 Olbia Venafiorita LIEV, Italy , Sardinia Made by Antonello Porcheddu Pica on google maps basis, Virtualearth SBuilderX map and with ADE. Application bulid 1.76.6715.14291 Engine 04.75.6712.18978 Recostruction of the LIEV Venafiorita airport, Olbia Tempio, Sardinia, Italy, which is no longer in service. Added some hangars and objects to represent so close as is to reality from FSX and ADE libraries.
Posted Jun 23, 2018 10:58 by Antonello Porcheddu Pica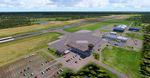 214.42Mb (274 downloads)
Seinajoki is a small privately owned airport located in the western part of Finland. It has a single, 2000-meters, ILS-equipped asphalt runway. Two stands on the main apron can accommodate a B738 or A320. Multiple parking spots for GA planes are also provided. For this scenery the surrounded landclasses were enhanced to include Kyrkosjarvi lake, Kalajarvi reservoir, Friskinlammi river, and more accurate roads to make Seinajoki VFR-friendly. This scenery has seasonal photo background and accurate layout. Compatible with Prepar3D up to v4 and FSX. Made by Dmitriy Kozyrev.
Posted Jun 23, 2018 05:28 by uploader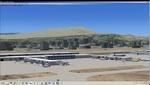 2.92Mb (321 downloads)
KRNO Reno airport updated for FSX. All of the structures are new. Taxiways now conform to the current FAA Airport Diagram (copy included). Thanks to Jim Dhaenens for the asr9 radars! You will see airport vehicles all over the airport, using the vehicle paths correctly. Brett Delana
Posted Jun 20, 2018 16:10 by uploader

83.23Mb (370 downloads)
Cape Town International Airport (FACT) FOR FSX_SP2. If it will work with P3D, I do not know but you are free to try. This scenery of FACT contains many of the buildings/hangers located at the airport. These buildings are my own custom models. The other buildings/objects are stock FSX. Simon Smieiman
Posted Jun 19, 2018 04:03 by uploader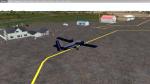 14.47Mb (133 downloads)
Scenery for YBCV Charleville Aiport in Outback Australia. Made by Jean Guiraud.
Posted Jun 16, 2018 16:36 by Jean Guiraud