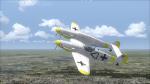 33.83Mb (680 downloads)
Messerschmitt Me-109Z (Zwilling/Twins), another great CFS2 plane now flyable in FSX Acceleration. 2 (proto)types (fighter & bomber version) with different textures. Nice VC with working gauges (included), many thanks to those who made them for us flightsimmers!. All credits go to the original authors (PLEASE SEE THE ORIGINAL README's !!). All I did was making it flyable in FSX (updated the mdl.file, the aircraft.cfg and the air.file), reworked the panels to make the gauges work in FSX, putting in some extra's and put in a new soundfile with great starter sounds. Gun effects for fun. Enjoy!
Posted Jul 19, 2017 14:15 by erik hertzberger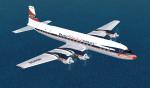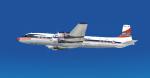 9.70Mb (232 downloads)
FS9/FSX Braniff Airways delivery textures for the Calclassic DC-7C. Braniff Airways textures by Gary Harper.
Posted Jul 18, 2017 14:41 by Gary Harper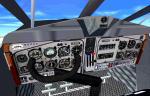 8.16Mb (897 downloads)
Missing Gauges for the Noorduyn Norseman updated for FSX by Michael Pook.
Posted Jul 18, 2017 02:32 by admin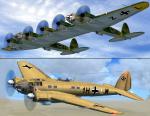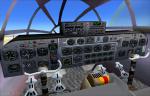 27.76Mb (1319 downloads)
This is an FSX update for the Heinkel He-111 and He-111 Zwilling (twin) by Kazunori Ito. The package features the two different models and two different liveries with functioning VC and now FSX compatible gauges. I've added camera views for the VC and the right cockpit of the Zwilling as well as smoke effect for all engines. I've also corrected the contact points and slightly improved the FDE. The gauges are all authentic German. All credits go to Kazunori Ito for the magnificent original models and to the unknown designer of the great German gauges. All FSX updates ny Michael Pook. The models may work in FS2004.
Posted Jul 16, 2017 10:38 by Michael Pook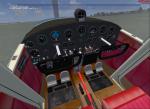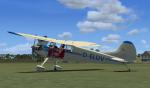 4.08Mb (2002 downloads)
FSX only Cessna 170B. In 1952, the Cessna 170B was introduced featuring a new wing tapered outboard of the flaps, incorporating dihedral similar to the military version. The B model was equipped with very effective modified Fowler (slotted, rearward-traveling) wing flaps which deflect up to 40° adapted from the C-305/Bird Dog. This is Alphasim freeware repainted and upgraded to FSX by A.F.Scrub
Posted Jul 13, 2017 03:58 by A.F.Scrub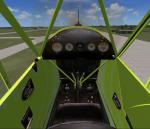 2.52Mb (848 downloads)
FSX native Paulistina The CAP-4 Paulistinha was a military and civilian trainer aircraft built in Brazil during the 1930s and 1940s. It was originaly developed by Empresa Aeronáutica Ypiranga (EAY) as an unlicensed copy of the Taylor Cub powered by a Salmson 9Ad radial engine. It featured a high strut-braced wing, two enclosed tandem seats, and a steel-tube fuselage with fabric covering. Its tailwheel undercarriage was not retractable. GMAX mdl by A.F.Scrub
Posted Jul 10, 2017 14:48 by A.F.Scrub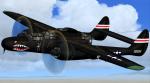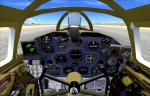 28.63Mb (1432 downloads)
This is a reupload of my earliar FSX update of the Northrop P-61 Black Widow, now with new authentic panels. The VC panel is static with non-functional gauges. New smoke has been added to the model as well. Credits go to Kazunori Ito for the original model, to Michael E. Roberts for two new repaints and to Erwin Welker for the excellent camera views. New VC design and configuration and 2D panel as well as smoke effect by Michael Pook.
Posted Jul 9, 2017 06:52 by Michael Pook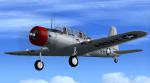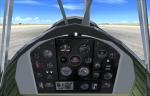 15.81Mb (877 downloads)
This is a reupload of Chuck Lawsen's earliar FSX update of Paul Clawson's Vultee BT-13 Valiant WWII prop trainer. However, this great model now features both a new reworked and improved VC with a lot more gauges and a new 2D panel matching the VC for the most part. New smoke has been added to the model too. Credits go to Chuck Lawsen for his FSX update and also thanks to the late Paul Clawson for the original model. New VC design and configuration and 2D panel as well as smoke effect by Michael Pook.
Posted Jul 8, 2017 16:29 by Michael Pook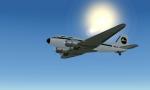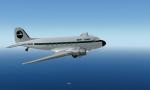 4.87Mb (226 downloads)
West Coast Airlines was a regional airline based in Seattle Washington, and started operations in 1946 with DC-3s. The DC-3 was the workhorse of the airline from its introduction in 1946, until the 1968 merger into Air West. You need the Douglas C-47/DC-3 by Manfred Jahn for this repaint. This aircraft was tested on P3D v3 & FSX-SE.
Posted Jul 6, 2017 04:50 by Ted Giana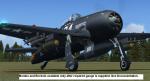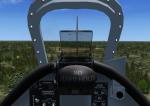 49.95Mb (2934 downloads)
FSX Native Grumman F8F-2 Bearcat Conversion by Milton Shupe June 2017 Original Designed by Oldliner52 with Gmax Gauges by Jean Pierre Langer Flight Dynamics: Jean Pierre Bourgeois, Benoit Dubé Original "Ray Dieckman" Textures by John Terrell FSX Native Modified Text Modified Bearcat F8F-2 by Milton Shupe - Objective - FSX Native May 28, 2017 Summary of changes ------------------ Straight up conversion of materials/textures, animations, and attach points. The way some things were implemented was changed for FSX Native accommodation. No flight model changes were made to affect performance or handling. A basic HUD was added. Bump and spec maps were added (neutralized) as place holders. Sounds by Nigel Richards Bombs and Rockets xml modeled to show (hidden by default) but requires a gauge to manage (see enclosed folder explanation).
Posted Jun 8, 2017 21:03 by Milton Shupe