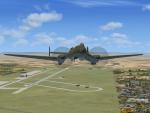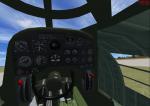 9.64Mb (405 downloads)
Ermolaev ER-2 for FSX/P3Dv3,v4 The ER-2 (sometimes called Yer-2 or Jer-2) went into production in late 1940. It was one of the very few diesel powered aircraft. A total of approx. 360 examples being built. The Er-2 was popular in service with its crews, and participated in many heroic encounters. Er-2s played a key role in the Defense of Moscow, took part in the bombing of Berlin, and conducted very long duration patrols over the Baltic coastline, almost always without escort. Examples of both major versions were still in service in 1945 with several Regiments, and production of the type continued after the War with the Er-2ON transport. FSX/P3D mdl by A.F.Scrub
Posted Oct 4, 2018 15:47 by A.F.Scrub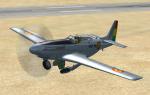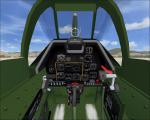 48.21Mb (476 downloads)
FS2004/FSX Cavalier Mustang Military In 1957, the last of the active duty F-51s were withdrawn from ANG service. Many of the ex-military P-51s were converted into well-equiped civilian business aircraft. Cavalier also repaired and retrofitted existing P-51s that eventually went 'down south'. These were fitted with strengthened wings and guns for export to South American republics. Textures by l'Iguane. Two complete models and fifteen variants for 2004/FSX by A.F.Scrub.
Posted Oct 2, 2018 04:08 by A.F.Scrub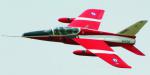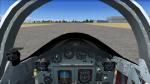 28.89Mb (619 downloads)
The Folland GNAT was a British subsonic fighter designed in the late fifties. Original model by Brian Franklin Upgrade to FSX by A.F.Scrub. New panels for wide and standard screen, VC and gauges by Philippe Wallaert. See instructions in the readme.txt file. Enjoy!
Posted Sep 25, 2018 12:36 by philippe Wallaert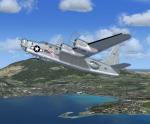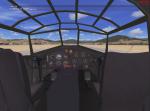 15.13Mb (609 downloads)
FSX/P3D V3-V4 Consolidated PB4Y-2 Privateer The Consolidated PB4Y-2 Privateer is a World War II and Korean War era patrol bomber of the United States Navy derived from the Consolidated B-24 Liberator.The Privateer entered U.S. Navy service during late 1944. This model depicts nr R582 Miss Sea-Ducer, from VPB-116 during 1944-45. FSX/P3D model by A.F Scrub
Posted Sep 18, 2018 11:14 by A.F.Scrub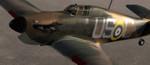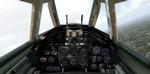 33.69Mb (1582 downloads)
Hawker Hurricane Package for FSX and P3D. Revised version of the Aeroplane Heaven GMax model converted to FSX native by A.F.Scrubb. Fixed VC and 2d panel with working gauges. Added 2 extra textures, Canada and Tankbuster. The Hawker Hurricane is a British single-seat fighter aircraft of the 1930s–1940s that was designed and predominantly built by Hawker Aircraft Ltd for the Royal Air Force (RAF). Although overshadowed by the Supermarine Spitfire, the aircraft became renowned during the Battle of Britain, accounting for 60 percent of the RAF air victories in the battle. It served in all the major theatres of the Second World War. FSX/P3D native GMAX model. Danny Garnier
Posted Jul 3, 2018 11:50 by GARNIER D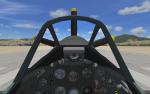 0.93Mb (369 downloads)
FSX/P3Dv3-4 Hawker Sea FuryV2_fix This removes the black rectangles when looking from the VC in elevated view for the Native FSX/P3D model by A.F.Scrub. Replace both Sea Fury_Int and SeaFuryDT_Int mdl files.
Posted Jun 28, 2018 12:00 by A.F.Scrub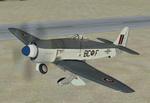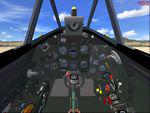 15.19Mb (554 downloads)
FSX/P3D v3-4 Hawker Sea Fury V2 This is an updated and corrected mdl of my previous Seafury. New Canadian textures and cleaner RAN and WJ232 textures by A. ludick. Native FSX/P3D model by A.F.Scrub.
Posted Jun 25, 2018 16:05 by A.F.Scrub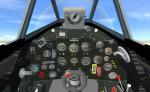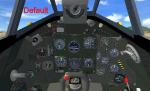 7.72Mb (320 downloads)
This is a panel option for A.F. Scrub's Hawker Sea Fury. It features different gauges, a more detailed VC interior, entirely reworked gauge configuration and some corrections in the 2D panel. The included aircraft.cfg offers an option for those who prefer smoke effect to weapons as well as navlight correction. Easy Installation. Thanks to A.F. Scrub for his great FSX update. By Michael Pook.
Posted Jun 22, 2018 06:00 by Michael Pook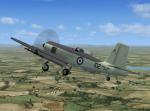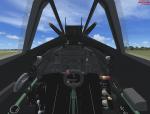 11.49Mb (426 downloads)
FSX/P3D v3,v4 Blackburn Firebrand The Blackburn Firebrand was a big, brutish, beautiful British Fighter / Torpedo bomber which suffered a long gestation period but was ultimately underpowered and unsuccessful. The prototype flew in 1942 but the type only entered limited Fleet Air Arm service after the Second World War. FSX/P3D Model by A.F.Scrub.
Posted Jun 12, 2018 11:30 by A.F.Scrub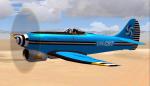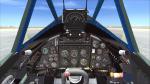 33.24Mb (697 downloads)
This is a cockpit interior and panel update for the Hawker Tempest MKVI recently posted by A.F. Scrub. The package features four liveries, among them the beautiful display bird Blue Thunder. The focus of this update lies on the enhancement of the cockpit interior, an entirely revised photoreal virtual cockpit and 2D panel with animated yoke. Almost all the original gauges have been replaced with new ones, now giving the panels a much more authentic appearance and making them almost look like the real panel. Smoke effect added. Thanks to David Hanvey and Paul Barry for the original FS2004 model, to David Rickets, Jan Rosenberg, Dave Quincey and Matt Wynn for the repaints and to Morton from SOH for the great photoreal 2D panel, which is the base for the VC. Also thanks to A.F. Scrub for his latest native FSX update, which has made it possible to implement this VC, Also thanks to Andre Ludick for his prop texture and some tweaks to the aircraft.cfg. New VC and gauge configuration for the panels as well as interior enhancements and smoke effect by Michael Pook. Flap fix by A.F.Scrub included.
Posted Jun 10, 2018 02:44 by Michael Pook