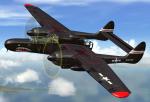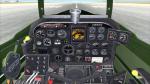 5.34Mb (525 downloads)
This is a panel update for the Northrop P-61 Black Widow by Dean Crawford. It features a completely new instrument configuration with all new gauges including a new radar and better popup windows. It also features a photoreal 2D panel by Erwin welker. The new outstanding repaints by Andre Ludick have been my motivation for designing this panel update. Required files...... Easy installation. All panel updates by Michael Pook.
Posted Sep 9, 2018 13:17 by Michael Pook
0.00Mb (176 downloads)
An incorrect download was given in the listing of this mission. The correct information is: FSX Avro Lancaster MkI KC-D for 617 Sqd Attack on Tirpitz (Category: FSX > Vintage) Zip file preview 41.94Mb (2365 downloads) This is a Plane-Design fs9 MkI Lancaster converted and modified for use in FSX. It is a fully flyable aircraft set up to drop a horizontal version of a Tallboy bomb from 14000 ft with a possible impact accuracy of 15 feet using my simulated SABS Bombsight. Lancaster paint and Tallboy droppable object by Koos van Menen of The Netherlands. Special version of the Tirpitz provided by Erwin Welker from which static models were created in SAMM to illustrate the video roll over. Only the upright version is supplied in this package. One of 5 Lancasters used to make a video for the International Bomber Command Centre in Lincoln UK to illustrate interviews with veterans who were on the raid. Package by Ross McLennan. Posted Aug 4, 2015 21:59 by Ross McLennan
Posted Sep 6, 2018 13:20 by Don Olsson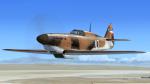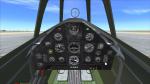 11.32Mb (433 downloads)
The Rogozarski K-3 was a 1930s Yugoslav monoplane single-seat WWII fighter. Unlike the famous P51, Me-109 or Spitfire this plane is pretty much unknown nowadays. Nevertheless, this update should be looked upon as a tribute to the K-3. The package features new and more realistic panels and gauges, although the gauges are not authentic Yugoslav as there are none available for the simulator. Also, the flight dynamics have been improved considerably. This was originally a CFS2 model, made flyable for FSX by Erik Hertzberger, original CFS2 model by William Dickens and his team, added camera views by Erwin Welker. New panels and FDE improvements as well as smoke and nav lights by Michael Pook. FSX/P3D up to v3 (not v4)
Posted Aug 29, 2018 10:18 by Michael Pook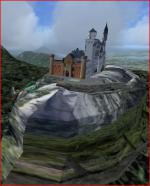 0.60Mb (294 downloads)
We have 2 officials who want to view the Neuschwanstein and Hohenschwangau castles up close. Take off from a mountain top nearby for the view of the Neuschwanstein castle. Circle around and have a look at it. When you have seen enough, land carefully on the helipad. Then proceed to the Hohenschwangau castle and fly similarly. Lastly, land at another helipad nearby and drop off the 2 officials. Aircraft is the German police Bell Jet Ranger helicopter. Erwin Welker's recent nice small scenery download in Simviation for the castles is required.
Posted Aug 25, 2018 16:43 by Don Olsson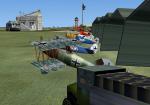 8.06Mb (285 downloads)
FSX (only!) Scenery WW1 German Airfield in Grand Est/France. The fictional airfield is close to an old castle and showes plenty of details like: Fokker D1 and D VII fighters, watch towers, tants, soldiers, trucks and huge WW1 tanks. Along the airfield is a 8.3 km long railway where you can find a cargo train, bridges and a tunnel. There you can find also three Spad biplanes from the enemy and the German Zeppelin LZ47. A saved Flight is also included. Scenery with objects by Erwin Welker.
Posted Aug 24, 2018 01:45 by Erwin Welker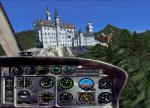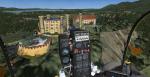 5.72Mb (590 downloads)
FSX (only!) Scenery Bavarian kings castles Neuschwanstein & Hohenschwangau in southern Germany. Schloss Neuschwanstein is one of the most famous castles worldwide, built between 1869 and 1880. It is one of king Ludwig's the 2nd fairytales palasts and castles in Bavaria. Below at the lake Alpsee is the old castle of king Maximilian the 2nd, Schloss Hohenschwangau. A saved Flight with a take off for a helicopter close to Neuschwanstein is also included. Scenery by Erwin Welker.
Posted Aug 16, 2018 03:35 by Erwin Welker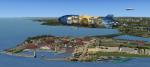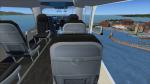 1.34Mb (361 downloads)
FSX (only!) upgrade for the harbour scenery of the peninsula Lindau. Whilst the harbour of the first version was allready very detailed now there are more details when flying VFR. Now you can see streets along the island, yacht harbours, parking lots, a second train at the railway/train station and some more improvements. The level of the buidlings and the model of the passenger ship MS Schwaben are corrected now. The pilotable vessel has now a much better manouverity. The upgrade is just for overwriting the required addon scenery "lindau-harbour.zip". Scenery and vessels by Erwin Welker.
Posted Aug 12, 2018 05:15 by Erwin Welker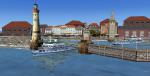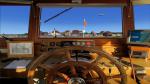 9.09Mb (512 downloads)
FSX (only!) Scenery harbour of the Lindau peninsula. Here, at one of the most beautiful harbour entrances in the world, stands the one lighthouse of Bavaria and the monument of the Bavarian lion. Lindau is on Lake Konstanz at the most southern part of Germany. The lake is shared with Austria and Switzerland. The scenery shows you original restaurants and hotels, a passenger ship, sailing boats, a Zeppelin NT, produced in the nearby city of Friedrichshafen and a train at the railway station. The passenger ship, MS Schwaben, is included as ai-ship and as a very simple pilotable version with photorealistic nav bridge. A saved Flight is also included. Scenery and vessels by Erwin Welker.
Posted Aug 10, 2018 02:33 by Erwin Welker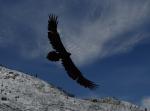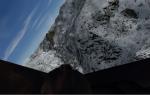 1.21Mb (697 downloads)
FS2004/FSX/Accel/P3dv3 Pilotable Eagle. You ever wanted to fly like an eagle? Now you can enjoy high mountains with the eyes of an eagle, flying circuits in the thermal or mountain upwinds or make a nosedive like a falcon. Virtual view from the back. Animated wings, legs, head, neck- and tail feathers. Excellent flight handling and easy landing. Reworked FSDS model with swinging wings by Erwin Welker. Original FDEs by Wolfgang Piper, original model and textures by Christopher Hardt.
Posted Aug 7, 2018 03:09 by Erwin Welker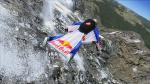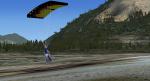 5.01Mb (1051 downloads)
FS2004/FSX/Accel/P3dv3 Wingsuit pilot. Fly in the mountains like a eagle, make a nosedive like a falcon. Now you can enjoy thrilling flights from high mountains and steep cliffs with much fun but without riscing your life. Flying very close to the rocks gives you a feeling of high speed, even more than flying Mach 2 in a jetfighter. Before landing activate your parachute. Virtual view from the back. Saved flights for FS9/FSX and P3dv3 included. FSDS 3.5 model by Erwin Welker
Posted Aug 6, 2018 04:25 by Erwin Welker