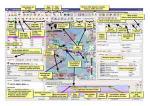 137.82Mb (1992 downloads)
FSX/Prepar3D/X-Plane Little Navmap Free Flight Planner. Navigation tool and moving map. Shows airports and navaids using OpenStreetMap background. Features: Airport traffic patterns, holdings, approach and departure procedures and much more. All FSX versions from SP2 up to P3D v4 and X-Plane 11. Windows 7-10, Apple macOS and Linux. By Alexander Barthel.
Posted Oct 22, 2019 00:38 by Alexander Barthel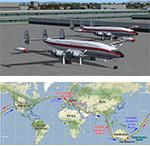 8.91Mb (1770 downloads)
Celebrating the 60th anniverary of the Qantas inaugural flights around the world by Super Constellation aircraft VH-EAO and VH-EAP in 6 days from January 14th to 20th 1958. These plans are provided for VFR airport to airport but you can modify them for IFR or convert them to multi waypoint plans using LittleNavMap or equivalent. This package does not contain the aircraft only an illustrated pdf log of my Kangaroo Route flights having previously completed the Southern Cross Route in December 2017. It requires 21 cockpit hours cruising at 4 times simulator speed. Its a challenge you should consider. Long haul flying is quite different. Packaged by Ross McLennan.
Posted Jan 24, 2018 22:46 by Ross McLennan
0.03Mb (85 downloads)
Star approach routes for all runways on EFHK Helsinki Finland
Posted Feb 23, 2017 03:31 by Tonny0909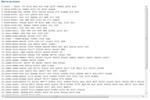 22.16Mb (1526 downloads)
WorldFlight Flight plans in text format combined with JeppView format and also PMDG MD-11 saved flight plans
Posted Sep 11, 2014 16:39 by Sergey Stoyanov
5.52Mb (915 downloads)
Tested on Windows XP and Windows 7. This download adds airfield markers and ICAO id's found in FSX, and overlays them on Google Earth. This file is an update for FSX World airfields locator. It corrects a couple of typing errors in the ICAO list and in the airfield details file. It replaces the original FSX World airfields locator. There is also a seperate file with a list of basic airfield location details. i.e: EGBB Birmingham Airport. Birmingham. N52* 27.23' W1* 44.88' alt325. Also the tidying "My places" in Google Earth, file. by Carl Vokes
Posted Jan 26, 2014 16:02 by carl vokes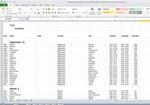 5.81Mb (5318 downloads)
Tested on Windows XP and Windows 7. This download adds airfield markers and ICAO id's found in FSX, and overlays them on Google Earth. This file is for ALL of the FSX default airfields. There is also a seperate file with a list of basic airfield location details. i.e: EGBB Birmingham Airport. Birmingham. N52* 27.23' W1* 44.88' alt325. There is two versions. One is Microsoft Office Excel. The other is in basic Wordpad. With the exception of any updates, that's the lot. by Carl Vokes
Posted Nov 24, 2013 09:47 by carl vokes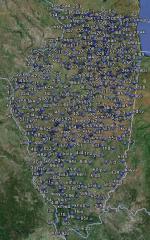 2.43Mb (190 downloads)
Tested on Windows XP and Windows 7. This download adds airfield markers and ICAO id's found in FSX, and overlays them on Google Earth. This file is an update for Illinois, USA. It moves airfield il05 to the correct position. It replaces the original FSX Illinois airfield locator. There is also a seperate file with a list of basic airfield location details. i.e: EGBB Birmingham Airport. Birmingham. N52* 27.23' W1* 44.88' alt325. Also the tidying "My places" in Google Earth, file. Other locator files to follow. by Carl Vokes
Posted Nov 15, 2013 13:55 by carl vokes

2.46Mb (316 downloads)
Tested on Windows XP and Windows 7. This download adds airfield markers and ICAO id's found in FSX, and overlays them on Google Earth. This file is for Malaysia. There is also a seperate file with a list of basic airfield location details. i.e: EGBB Birmingham Airport. Birmingham. N52* 27.23' W1* 44.88' alt325. Also the tidying "My places" in Google Earth, file. Other locator files to follow. by Carl Vokes
Posted Nov 10, 2013 10:54 by carl vokes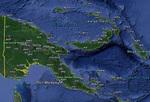 2.51Mb (158 downloads)
Tested on Windows XP and Windows 7. This download adds airfield markers and ICAO id's found in FSX, and overlays them on Google Earth. This file is for Papua New Guinea. There is also a seperate file with a list of basic airfield location details. i.e: EGBB Birmingham Airport. Birmingham. N52* 27.23' W1* 44.88' alt325. Also the tidying "My places" in Google Earth, file. Other locator files to follow. by Carl Vokes
Posted Nov 10, 2013 10:52 by carl vokes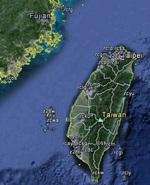 2.42Mb (544 downloads)
Tested on Windows XP and Windows 7. This download adds airfield markers and ICAO id's found in FSX, and overlays them on Google Earth. This file is for Taiwan. There is also a seperate file with a list of basic airfield location details. i.e: EGBB Birmingham Airport. Birmingham. N52* 27.23' W1* 44.88' alt325. Also the tidying "My places" in Google Earth, file. Other locator files to follow. by Carl Vokes
Posted Nov 8, 2013 12:36 by carl vokes