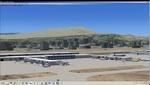 2.92Mb (69 downloads)
KRNO Reno airport updated for FSX. All of the structures are new. Taxiways now conform to the current FAA Airport Diagram (copy included). Thanks to Jim Dhaenens for the asr9 radars! You will see airport vehicles all over the airport, using the vehicle paths correctly. Brett Delana
Posted Jun 20, 2018 16:10 by uploader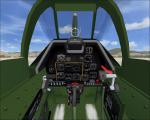 21.91Mb (245 downloads)
FSX/P3D v3-4 Hawker Sea Fury The Hawker Sea Fury was the last propeller-driven fighter to serve with the Royal Navy, and one of the fastest production single seat piston-engined aircraft ever built. Whilst the Sea Fury was too late to see service within the Second World War, it made its impact on the opening stages of the Korean war with great distinction. Hawker Sea Fury WJ232 (Coded 114) flown by Peter Carmichael, damaged a Mig-15 in a head on attack. It was the first and only Air-to-Air kill for the Sea Fury in the Korean war. The feat showed the remarkable potential of the aircraft, even when faced with vastly superior opposition and secured its place in the rapidly developing history of aviation. Native FSX/P3D model by A.F.Scrub.
Posted Jun 20, 2018 15:37 by A.F.Scrub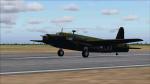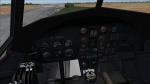 15.49Mb (113 downloads)
This is an updated version of the Vickers Wellington 1, original model by Alphasim. It includes a new, revamped VC with a custom gauge pack, modified panel, cfg. and red VC light effect. This is the whole aircraft. Enjoy! -Bob Erwin
Posted Jun 20, 2018 14:26 by Bob Erwin
68.93Mb (213 downloads)
FSX/P3D>v4 Bombardier CRJ-700 Air Nostrum/Iberia Regional package. Iberia Regional/Air Nostrum is the regional Spanish airline of Iberia and currently (June 2018) operate 42 Bombardier CRJ-200, 900 and 1000 but not as yet the 700, to destinations around Europe as well as Algeria and Morocco. FSX Native model by Project Opensky with VC. Brilliant new upgraded VC by David Hoeffgen , includes built in FMC, working wipers and more (see VC docs in folder). High quality model with opening doors and stairs. All credit to the fantastic talents of the Project Opensky team. Thanks to Torsten Marke for the great textures. Other updates by Chris Evans.
Posted Jun 20, 2018 09:53 by chris evans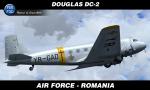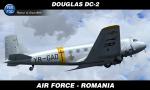 11.89Mb (14 downloads)
FSX/P3D Captain Sim Boeing 767-300 El Al - Israel Airlines textures (4X-EAM dirt / 4X-EAN clean). Repaint by Sergey Gleba aka serg09. Requires the payware 767-300 by Captain Sim
Link to product
Posted Jun 20, 2018 06:45 by Sergey Gleba aka serg09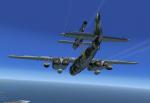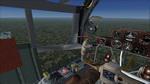 21.78Mb (388 downloads)
FS2004/FSX/Accel/P3dv3 Package Arado-234 Jet Bomber. The Arado Ar-234 Blitz was in World War II a high sophisticated jet powered aircraft, supposed for multible purposes. Generally eqipped with 2 Jumo engines but there were also prototypes with 2 BMW twin- or 4 single engines. As good as the aerodynamics and the the high speed was the flight handling. The only surviving aircraft is now in a museum near Washington D.C. The models has a realistic 2D panel, made by Lobo Da Silva for CFS2 and a matching VC, both with animated yoke. All models has different animations: One model carries and drops a 1000 kg bomb, the other has a Fieseler Fi-103 "V1" flying bomb on its back and the third is a nightfigter with gun pod. FSDS 3.5 model by Erwin Welker
Posted Jun 19, 2018 10:10 by Erwin Welker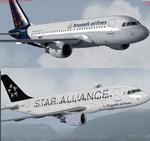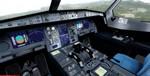 75.75Mb (408 downloads)
FSX/P3D > v4 Airbus A319-100 Brussels Airlines twin package. Standard and Star Alliance liveries. Based at Brussels International Airport, Brussels Airlines flies to destinations all over Europe as well as North Africa and as far as India. As of June 2018, Brussels operate 22 A319-100, one in Star Alliance livery. The Airbus A319-100 is part of the A320 family carrying up to 160 passengers and with a range of up to 6900km/4300miles. High quality FSX native model by Project Airbus. Added the better Thomas Ruth VC with updates by Chris Evans and Louis Quintero. Use FMC under Views/Instrument panel in FSX menu. (FSX : Go to Views -Instrument Panel. P3D: Go to Vehicle - Instrument panel) I included the photo real textures by Vital Vanbeginne and Bart De Bruyn. Includes FMC by Garret Smith. Airbus sounds and checklist included. Custom packaged by Chris Evans
Posted Jun 19, 2018 10:01 by chris evans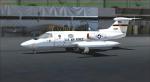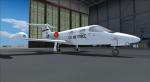 60.19Mb (53 downloads)
Textures for the payware Lionheart Creations LJ 24B. The MAC-L24B a fictional repaint for the Lear Jet 24B to represent the Lear Jet 35 - C-21A, used by the U.S. Air Force. From Wikipedia: "The Learjet Model 35 and Model 36 are a series of American multi-role business jets and military transport aircraft manufactured by Learjet. When used by the United States Air Force they carry the designation C-21A."
Link to product
Posted Jun 19, 2018 09:56 by David Robles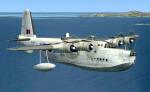 0.18Mb (221 downloads)
This ia a sound fix for the Sunderland MKIIIA recently posted by Michael Pook. Sorry for the inconvenience. Easy installation.
Posted Jun 19, 2018 07:14 by Michael Pook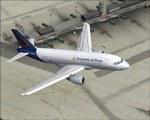 9.06Mb (46 downloads)
Airbus A319-100 Brussels Airlines. Model by Project Airbus. Paint by Vital Vanbeginne
Posted Jun 19, 2018 05:58 by chrisE