75.92Mb (92 downloads)
FSX/P3D Airbus A321-251NX Cathay Pacific package. Hong Kong based airline Cathay Pacific currently have 2 A321-251NX with another 4 on order. Includes 2020 revised model and VC. Modified the Project Airbus A321-200 to resemble a NX model. 2020 updated A321 model by Project Airbus updated to FSX native and updated VC by Speedbird77. Autobrakes fully functional within the vc. Check near the gear lever. ECAMS lower screen is more accurate. Credit to "FsWorX". Includes A321 checklist. Airbus sounds included. Tested in P3D v5 and should work in FSX and previous P3D versions. Zip preview for images. Textured and packaged by Chris Evans
Posted Apr 14, 2021 12:06 by chris evans
0.07Mb (15 downloads)
This mod is for my recently uploaded RCS B-25J Revised Package. It adds the missing startup engine smoke effect and fixes the right fuel selector not switching properly. However, there is a known bug that the engines die when selecting AUX tanks. The xml code is causing that issue, and I am working on it. When you open the zip file, copy the Effects and SimObjects file to your B-25J P3D folder. Click yes to overwrite the old files.
Posted Apr 14, 2021 11:15 by TruNorthSim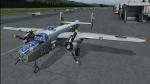 56.15Mb (74 downloads)
I previously uploaded this aircraft, but there were issues with the textures. I've applied the texture fixes (v1 and v2) and the panel v1 mod uploaded recently, so you will not need them for this download. This aircraft was originally created by Roy Chaffin. It was converted to P3Dv4 by Bluebear. Here are the changes I've made to the aircraft... 1. Removed the black/untextured box between the front seats. 2. Added the lense for the HUD back to the model and made it light up at night. 3. Retextured the interior to give it a 'modern' appearance. If you REALLY don't like it, please contact me at my Facebook address at the bottom of the page or reach out to me through the forum. With enough requests I may offer to put the original textures back in it. 4. Changed the interior night lighting to green. 5. Added night vision. You can activate it by right clicking and clicking on Night Vision Goggles in the popup menu. Zoom in and out with the +/- keys or whichever keys you have mapped to zoom in and out. 6. Small fixes or changes to the aircraft.cfg or the panel.cfg 7. Removed a LOT of duplicate files saving space (135mb vs 56mb :D) solving texture issues making it much easier to locate and edit textures in the future. 8. Converted all the texture files to DXT5 DDS format. 9. Gave the user the ability to open a 2D Starter Panel with keys Shift + 6. 10. Edited the colors of the 2D cockpit lighting to match the green VC lighting. Please visit my Facebook @TruNorthSim to leave a comment or request support!
Posted Apr 14, 2021 02:06 by TruNorthSim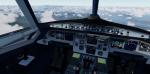 80.96Mb (228 downloads)
FSX/P3D Airbus A320-271NX Swiss package. Switzerland's flag carrier airline has it's main hub at Zurich and currently have 3 A320-271NX with another 14 on order. This is the standard Project Airbus A320 painted to resemble a NX version. Model by Project Airbus. 2020 updated VC by Speedbird77 with built in FMC by Garret Smith. Includes A320 operation manual and checklist. Airbus sounds included. Textured and assembled for P3D v5 by Chris Evans. Should work in FSX and other P3D
Posted Apr 13, 2021 08:54 by chris evans
0.02Mb (48 downloads)
Here are the changes in this version... 1. Gives the user the ability to open a 2D Starter Panel (not the full main panel) with keys Shift + 6. 2. Edited the colors of the 2D cockpit lighting and gauges to match the green VC lighting.
Posted Apr 13, 2021 01:15 by TruNorthSim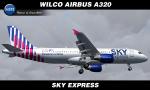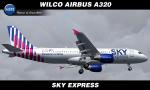 14.23Mb (18 downloads)
FS9/FSX Wilco Airbus A320 in Sky Express livery. Textures for payware FeelThere Wilco model. Description and instruction in the archive. Repaint by Sergey Gleba. Paint kit by Denis Minaev. Link to my products on SimMarket: http://secure.simmarket.com/paintsim.mhtml
Posted Apr 12, 2021 14:50 by Sergey Gleba aka serg09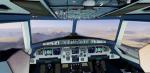 75.69Mb (215 downloads)
FSX/P3D Airbus A330-300 Cathay Pacific package. Hong Kong based Cathay acific currently have 43 Airbus A330-300 and fly worldwide. Model by Thomas Ruth. Also added jetway configs (Ctrl J). Revised original VC by Microsoft updated by Collin MacKenzie to include built in FMC and more. Textured and assembled for P3D5 (Should also work in other P3D and FSX) by Chris Evans
Posted Apr 12, 2021 07:43 by chris evans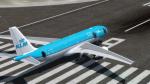 6.62Mb (169 downloads)
Texture 'KLM 100 years' for Thomas Ruth model Airbus A330-200 v2. Orginally texture concept by 'jaden'. Basically, I did modify the existing textures from 'jaden' to let them look better and corrected some things like upside down logos on the engines etc. Original post Dec. 15, 2020: https://simviation.com/1/search?submit=1&keywords=jaden&x=0&y=0
Posted Apr 11, 2021 12:46 by Flanker256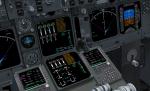 27.61Mb (160 downloads)
This panel is identical to the original release on 7 April except the manual in the original release was corrupted. This release includes the full manual.
Posted Apr 11, 2021 03:21 by G. Munro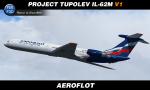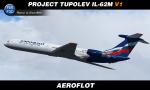 66.19Mb (124 downloads)
FSX/P3D Project Tupolev IL-62M v1 in Aeroflot - Russian Airlines new colors livery. Texture only for new freeware PT IL-62M v1 model. Link to forum & model: www.avsim.su/forum/topic/19838​9-пт-ил-62м-бета-2-fsx-p3d-34-​p3d-45/ Paint Kit & Repaint by Sergey Gleba aka serg09. Link to my products on SimMarket: http://secure.simmarket.com/paintsim.mhtml
Posted Apr 11, 2021 02:24 by Sergey Gleba aka serg09