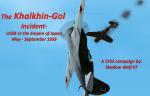 129.55Mb (65 downloads)
This is an historical campaign, based on the Khalkhin-Gol battles, also known as the Nomonhan Incident between the Soviet Union and the Empire of Japan in Mongolia. The conflict occurred in the border regions of Mongolia and Manchuria from 11 May until 15 September 1939. It began with a border dispute between Mongolia (a USSR ally) and Manchukuo (the name for the Japanese puppet government of occupied Manchuria). Historically, the incident ended in a decisive Soviet victory. Neither side wanted to go to war, and especially the Japanese, once the Soviet Union and Nazi Germany signed their non-aggression pact. That would have meant that Japan would then have to fight the Soviet Union alone, without her Axis allies. Both sides wanted peace This CFS2 campaign packet consists of only the Soviet side of the conflict, with 32 total missions, set up in a 23-mission long campaign, both air to air engagements and air to ground, offensive and defensive. In some cases, the numbers of aircraft are reduced proportionately because of the limitations of the sim. For example, in mission four, over 140 aircraft were involved in a massive dogfight, but I used only 70. My sources rarely gave exact locations for the starting points/bases and target or engagement locations throughout the campaign. Therefore, I used a best guess for these. Also, the CFS2 map is relatively flat and though changes in elevation are noted in Mission Builder, hills, valleys and some rivers do not show well when you fly the rolling steppe terrain. Geographic features are rare and are also, with a few exceptions, a best guess, using the source maps. Enjoy the air "war"!
Posted Nov 12, 2020 22:18 by Gregory Baskin AKA Shadow Wolf 07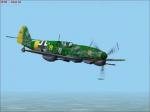 0.54Mb (208 downloads)
BF109g representing JG26 complete aircraft with green spinner (cone)
Posted Jul 18, 2015 22:14 by 64FulcrumFreak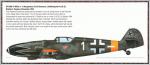 0.87Mb (199 downloads)
Complete aircraft Bf109g representing JG52
Posted Jul 15, 2015 13:57 by 64FulcrumFreak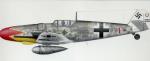 4.54Mb (191 downloads)
Complete aircraft Bf109g representing JG50
Posted Jul 15, 2015 13:40 by 64FulcrumFreak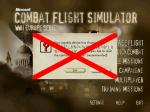 0.15Mb (1647 downloads)
CFS1 patch for Windows 7and up This patch will correct the controls non-recognition problem of recent OS (Vista, 7, 8...). You need a valid CD of the game to apply the patch and play the game. By Guy Gauvreau from an idea of aproblem_asolution.
Posted Nov 4, 2013 03:14 by Guy Gauvreau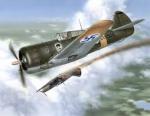 0.20Mb (377 downloads)
Curtiss H-75 in Finland textures
Posted Oct 15, 2013 10:37 by 64FULCRUMFREAK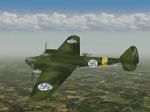 0.21Mb (163 downloads)
British Blenheim in Finland textures
Posted Oct 15, 2013 10:36 by 64FULCRUMFREAK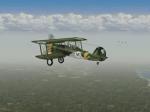 0.28Mb (165 downloads)
British Gladiator in Finland textures
Posted Oct 15, 2013 10:34 by 64FULCRUMFREAK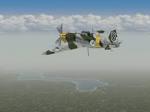 0.24Mb (158 downloads)
French Fighter MS406 in Finland Textures
Posted Oct 15, 2013 10:33 by 64FULCRUMFREAK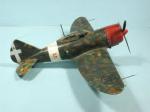 0.14Mb (197 downloads)
Reggaine 2000 Italian Fighter
Posted Oct 14, 2013 19:14 by 64FULCRUMFREAK