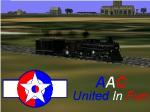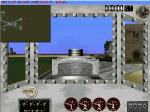 1.69Mb (485 downloads)
CFS1 Driveable AAC locomotive with cannons. Made with library.bgl "TrLoco". Original panel and sound files. "AIR" file modified so that the vehicle reacts like a train on tracks, not a bar of soap in a wet bath! Perfect for "train busting" MP games with TG2 installed; you will have 2x20mm cannons to defend yourself! By Guy Gauvreau. Have fun and enjoy!
Posted Nov 12, 2010 13:47 by Guy Gauvreau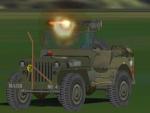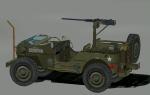 4.73Mb (945 downloads)
CFS1 drivable WWII vintage .50 cal Jeep. Armed version of the jeep with "Ma Deuce" .50 cal M2HB. Three choices of DP file to implement or not TG2 aiming. Same basics features as "Jeep1". Two firing positions at the click of the horn; driver seat or gunner. Painted as a Combat Command B HQ jeep of the 10th Armored Division, the "forgotten doughboys of Bastogne". By Guy Gauvreau aka "Hubbabubba".
Posted May 13, 2010 08:30 by Guy Gauvreau a.k.a. Hubbabubba

3.76Mb (1235 downloads)
CFS1 drivable WWII vintage jeep. This well known vehicle was modeled to be "as close as you can get" from the famous all-terrain wonder. Multi-resolution 4 LODs model with BMP textures. Original sounds and panel. Moving front wheels and steering wheel, headlights and black-out lights, foldable windshield, virtual "dashboard". Tested across the Swiss Alps with success! By Guy Gauvreau aka "Hubbabubba".
Posted Jan 31, 2010 18:18 by Guy Gauvreau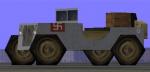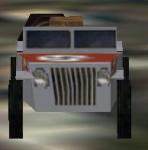 2.59Mb (694 downloads)
Second aircraft in my KG 200 collection, this time showing a captured jeep. AlthoughG 200 only operated aircraft, it still makes a fun thing to fly. The guns can be aimed with TG2. Just for grins, I added the DP from a B-17! Sorry there is no panel, I'm working on that.
Posted Aug 30, 2008 09:35 by winslow33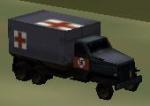 1.30Mb (1041 downloads)
This is a flyable German WWII Ambulance for CFS1, originaly a 6x6 by Andrew Tremblay.
Posted Aug 12, 2008 11:16 by Winslow33
0.01Mb (629 downloads)
Damage Profile Editing Notes. Good document describing how to edit your .dp files
Posted Jun 10, 2008 11:32 by archive
0.49Mb (756 downloads)
DP (Damage Profile) Editor. Edit & create damage profiles for CFS & prepare FS98 Aircraft for CFS. File size 510912
Posted Jun 10, 2008 11:32 by archive
0.02Mb (310 downloads)
Damage Profile for A-10. File size 21764
Posted Jun 10, 2008 11:32 by archive
0.03Mb (893 downloads)
Modified .Air files. Allows all aircraft to be used in Quick Combat & Free Flight. File size 36155
Posted Jun 10, 2008 11:32 by archive
0.08Mb (534 downloads)
Damage Profiles for A-10, F-16, F-18. File size 85098
Posted Jun 10, 2008 11:32 by archive