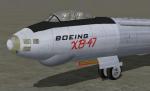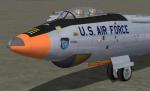 253.96Mb (735 downloads)
Boeing B-47 Stratojet Multi-Variant History Package for FS9 (FS2004). This package celebrates the service career of the Boeing B-47 Stratojet, one of the most important U.S. Air Force aircraft of the 1950s and 1960s, and the plane that set the pattern for generations of later bombers and jet transports. Included are twenty models, depicting the XB-47, B-47A, B-47B early and late, TB-47B, WB-47B, XB-47D turboprop, B-47E early and late, EB-47E Air Force and Navy, WB-47E, QB-47E, RB-47E, NRB-47E, RB-47H early and late, and RB-47K, three panels, two sound sets, and thirty-four authentic skins depicting the B-47 in the colors and markings of the Strategic Air Command, Military Air Transport Command, Air Training Command, Air Research & Development Command, Air Materiel Command, Air Proving Ground Command, Systems Command and the U.S. Navy. By David Wooster with skins by Mick.
Posted May 2, 2021 12:41 by admin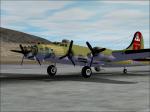 11.41Mb (1366 downloads)
In memory of the fatal crash of Nine-0-Nine I repainted the B-17 giving FULL credit to the aircraft designer/creator. Model by Alphasim. I added a black stripe on the right wing next to the "A" logo, includes stripe under wing as well. I also added a memorial with 7 lit candles on the right side front fuselage representing the 7 lives lost on that horrific day, includes the date. RIP 9-0-9 and thank you for serving our country for so many years. May all rest in eternal peace
Posted Oct 8, 2019 10:05 by Georgette Kostopoulos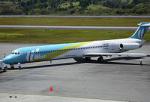 8.43Mb (1306 downloads)
McDonnell Douglas MD80 West Caribbean. Model by HJG (Historic Jet Group). Textures by Jhonatan Enrique Rosy
Posted Aug 9, 2018 14:20 by Jhonatan Enrique Rosy Amaya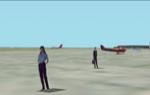 0.34Mb (235 downloads)
That series is adding varied people at G. Guichard FS2002 Terrains Sceneries, namely the Dijonnais' terrains, Tournus airfield, Monaco heliport, Algiers' Houari Boumediene and Geneva-Cointrin airports as contained in the darois.zip, tournus.zip, monaco.zip, houabou.zip, and geneve.zip files, respectively. Such files are adding a little more life to that sceneries. Comes with a French readme too. Freeeware
Posted Mar 29, 2016 09:20 by G. Guichard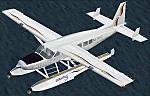 13.33Mb (1104 downloads)
Two complete textures for the FS2002 default Caravan Amphibian, based on the livery of real-world airline Seawings, which operates three C208s. These are complete MIP-mapped reflective DXT3 textures including DXT1 damage textures. Variations are 'Polar' (with de-icing boots) and 'Tropical' (without de-icing boots). Also included: paint kit (blank) textures and alpha channel reflection and transparency files, as well as a voice mod file for EditVoicepack. Tested in FS2002 only but should also work in FS2004.
Posted Aug 1, 2012 17:17 by A.J. Franzman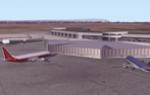 8.50Mb (566 downloads)
That scenery is adding the recent terminal built there to the FS2002 default scenery for the Houari Boumediene Airport (DAAG), Algiers, Algeria. Albeit non realistic that file is adding some more, useful realism to the DAAG airport. Also a building added to the East of the old terminal is of use
Posted Dec 3, 2011 17:36 by G. Guichard
1.20Mb (279 downloads)
That patch for both the FS2002 ships sets tankfs8.zip and scfshwo.zip by G. Guichard is correcting some errors and bringing to a better ease of use
Posted Nov 19, 2011 15:22 by G. Guichard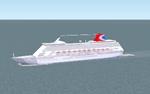 3.39Mb (2095 downloads)
FS2002 Set of Miscellaneous Ships (Liners, Cruisers, Ferries) at Varied Locations in The World. French Readme too. Freeware. by G. Guichard
Posted Oct 10, 2011 09:39 by G. Guichard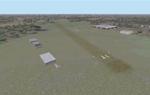 0.85Mb (323 downloads)
FS2002 Scenery for Tournus-Cuisery Airfield (LFFX) in Burgundy, France. Complete With a Modified AFCAD File. With French Text Too. by G. Guichard
Posted Sep 26, 2011 12:26 by G. Guichard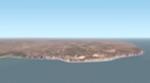 0.28Mb (762 downloads)
FS2002 Scenery For The Cliffs of Dover and Capes Blanc-Nez and Gris-Nez Either Side of The English Channel at the Strait of Dover. French Readme too. Freeware. by G. Guichard
Posted Sep 26, 2011 12:24 by G. Guichard