0.03Mb (295 downloads)
Updated and improved flight dynamics. Fixes a few issues: correct static height above ground, better low & high speed roll rate, nose down tendency during take-off is reduced and stiffened up main gear for better gound handling. For A-4_AirPanUp.zip file. Update by Gary Morrow. 33KB.
Posted Apr 1, 2011 15:07 by Gary Morrow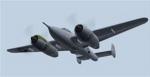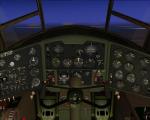 57.17Mb (5380 downloads)
Beechcraft Model 28 Destroyer / XA-38 Grizzly Version 2.0 for FS2002 Only by Milton Shupe, Scott Thomas, Damian Radice, Tom Falley with Sounds by Steve Buchanan. Functional VC model included; Pkg incl five Aircraft (Navy, AAF, Experimental, Ferry, and Civilian) with "hand-flyer" flight model and features a beautiful custom era correct panel and easy-to-read virtual cockpit, photoreal-influenced exterior bare metal textures plus four paint schemes and new XML gauges. Sounds included. Support website and contact info in documentation.
Posted May 25, 2009 13:25 by Milton Shupe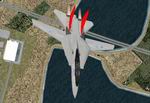 9.54Mb (3979 downloads)
FS2002 Grumman F-14 'Hassey' (fictional). Aircraft, model, Texture by Jeff "Bungle" Dobbing Original flight model by dino Cattaneo slightly modified by Alex Hassey Flight Dynamics Modified for aircraft carrier landing Checklist and reference by Dino Cattaneo Sound package by Kirk Olsson. By Alex Hassey. 9.7MB
Posted Nov 16, 2008 06:04 by archive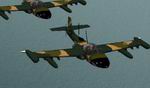 3.70Mb (3031 downloads)
FS2000/2002/ Cessna A37 DragonFly Dominican Air Force . Model By: Jim Jacbson. Paint By: Robert Serrata. 3.8MB
Posted Nov 16, 2008 06:04 by archive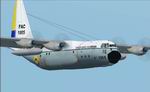 2.65Mb (11797 downloads)
FS2000/2002 Fuerza Aérea Colombiana Lockheed C130 Hércules. The colombian air force has 8 hércules to serve on Colombia. This plane(1005) have a sad history. It are painted on the transport colors. Repainted by: Carlos Henao.(AMERiCANO) Original model: Adrian Brausch. 2.7MB
Posted Nov 16, 2008 06:04 by archive
1.50Mb (727 downloads)
FS2002 EE Lightning ZU-BBD Textures only. . This ex-RAF aircraft is now flown by Thunder City, based in Cape Town, South Africa, This is a repaint of Freeware Lightning T5 by Alphasim (above). Repaint by Andy Nott of AGN Textures. 1.5MB
Posted Nov 16, 2008 06:04 by archive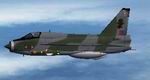 2.90Mb (3926 downloads)
FS2002 EE Lighting T5 V2.0. Model by Alpha Simulations. 2.9MB
Posted Nov 16, 2008 06:04 by archive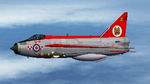 3.68Mb (4713 downloads)
FS2002 ALPHA EE Lightning F1A. Model by Alpha Simulations. 3.7MB
Posted Nov 16, 2008 06:04 by archive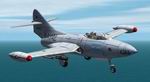 2.75Mb (5067 downloads)
FS2002/CFS2 Grumman F9F Panther (A.R.A.) Armada Argentina. Original model by AlphaSim.- Repaint by CARLOS JOSE LAGIOIA. 2.8MB
Posted Nov 16, 2008 06:04 by archive
0.01Mb (817 downloads)
FS2002 FDE Update for Bill Wolfgen's SU-27 Package. Urgent update for Bill Wolfgen's SU-27 For FS2004. This update features tweaked FDE, i use Bob Chicilo's SU-27 FDE. I already asked for premmision so don't worry. This is FS2002 0nly!! I don't know about FS2004, i think it should work because Bob's FDE is tested in FS2004. The base pack can be found here. . By Irfan Faiz. 13K
Posted Nov 16, 2008 06:04 by archive