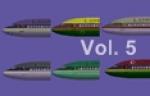 1.26Mb (530 downloads)
FS2002 Default Boeing 737-400 Replacement Textures Series 5 Figuring typical airlines worldwide. In that file: Middle East (Iran), Pakistan, New Zealand, Mongolia. Need some text editing. With French text too. Freeware. by G. Guichard
Posted Jun 29, 2011 15:55 by G. Guichard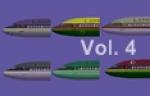 1.55Mb (409 downloads)
FS2002 Default Boeing 737-400 Replacement Textures Series 4 Figuring typical airlines worldwide. In that file: Indonesia, Philipines, Turkey, Central Asia, Europe. Need some text editing. Also in French. Freeware. by G. Guichard
Posted Jun 29, 2011 15:54 by G. Guichard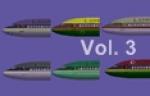 1.49Mb (338 downloads)
FS2002 Default Boeing 737-400 Replacement Textures Series 2 Figuring typical airlines worldwide. In that file: South America, Brazil, Canada, Japan, Pacific area. Need some text editing. With French text too. Freeware. by G. Guichard
Posted Jun 29, 2011 15:52 by G. Guichard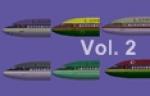 1.54Mb (340 downloads)
FS2002 Default Boeing 737-400 Replacement Textures Series 2 Figuring typical airlines worldwide. In that file: Taiwan, Russia, North Africa, Africa, Central America. Need some text editing. Also in French. Freeware. by G. Guichard
Posted Jun 29, 2011 15:49 by G. Guichard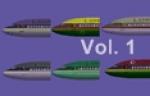 1.57Mb (506 downloads)
FS2002 Default Boeing 737-400 Replacement Textures Series 2 Figuring typical airlines worldwide. In that file: Middle East, Australia, USA, Southeastern Asia, India. Need some text editing. With French text too. Freeware. by G. Guichard
Posted Jun 29, 2011 15:47 by G. Guichard
0.03Mb (295 downloads)
Updated and improved flight dynamics. Fixes a few issues: correct static height above ground, better low & high speed roll rate, nose down tendency during take-off is reduced and stiffened up main gear for better gound handling. For A-4_AirPanUp.zip file. Update by Gary Morrow. 33KB.
Posted Apr 1, 2011 15:07 by Gary Morrow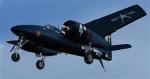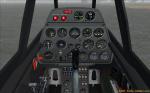 29.18Mb (2580 downloads)
Aircraft Type: Grumman F7F-3 for FS2002 Only - An "Unfinished" WIP Project by Members of SOH
Posted Jan 25, 2011 18:41 by Milton Shupe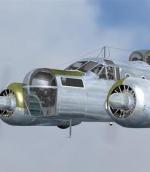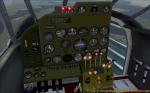 29.02Mb (4674 downloads)
The Beechcraft AT-11 for MSFS2002/FS8 - VERSION 1.0 Models by Milton Shupe, panel and gauges by Scott Thomas, textures by Damian Radice, and Sounds by Mike Hambly. Four models and five textures included. Damian's Paint kit and five additional textures available soon.
Posted Jan 25, 2011 18:21 by Milton Shupe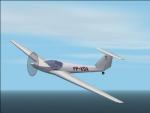 0.31Mb (691 downloads)
FS2004/2002 AMT-200 Super Ximango Aeroclube de Pernambuco. A repaint of Aeromot AMT-200 Super Ximango from Aeroclube de Pernambuco based on the model by J. R. Lucariny. Textures only; The model by J.R. Lucariny can be found at JRLucariny site (http://lucariny.sites.uol.com.br/Avioes.htm) or at Flightsim (ximas.zip). By Joao Henrique de Brito Leitao.
Posted Sep 8, 2010 22:35 by Joao H. B. Leitao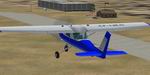 1.42Mb (1168 downloads)
FS2002/FS2002PRO GfORCE C150H repainted as C150F with long range fuel tanks. Textures only, panel, and checklist. Design, flight dynamics & base textures by the GfORCE TEAM, Textures only - requires GEForce c150 here repainted by Richard McMaster. 1.4MB
Posted Sep 8, 2009 23:29 by archive