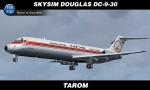 8.83Mb (39 downloads)
The Airbus A380 is a doubledecker, four-engined airliner manufactured by Airbus S.A.S. The media has termed the A380 a "superjumbo". Without virtual cockpit. Free for private use. By Andreas Meyer -
Posted Jun 25, 2017 03:09 by Andreas Meyer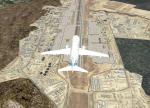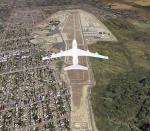 50.55Mb (90 downloads)
Afghanistan OAAC-Charikar, OAAD-Dehdadi, OAAK-Andkhoi, OAAN-Ajrestan North, OABD-Dostmohammadkhan Kalay, OABN-Bamyan, OABT-Bost Airport Lashkar Gah, OADY-Dwyer, OADZ-Darwaz, OAFG-Khost-O-Fering, OAFH-Helmand, OAFN-Noshaq, OAFR-Farah, OAFT-Tapa, OAFZ-Faizabad, OAHR-Herat, OAIX-Bagram, OAJL-Jalalabad, OAKB-Kabul, OAKG-Khojaghar, OAKN-Kandahar, OAKS-Khost, OALL-Lal, OAMN-Maimana, OAMS-Mazar-I-Sharif, OAQN-Qala-I-Nawa, OASD-Shindand, OASG-Sheberghan, OASH-Shank Air Base, OATD-Kara Tapa (Toorghodi), OATN-Tereen, OATQ-Talulqan Toorghodi, OATW-Teh Wareh, OAUZ-Kunduz, OAYL-Yakawlang, OAZJ-Zaranj
Posted Jun 22, 2017 10:42 by Andrey Anta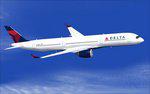 2.79Mb (101 downloads)
FS2004 Delta Airbus A350-900 V5L. Night lighting effects have been upgraded. Including CamSim's own static displays and Animated Ground Servicing (AGS). Model design and paint by Camil Valiquette.
Posted Jun 15, 2017 05:32 by Camil Valiquette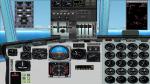 4.20Mb (61 downloads)
FS2004 panel for the Boeing 314 Clipper
Posted Jun 11, 2017 14:44 by Remon de Lay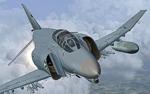 9.43Mb (138 downloads)
The McDonnell F-4F Phantom II is a two-seater and supersonic fighter capable of long range, all-weather fighter-bomber capabilities as well. It is located in the Federal Republic of Germany still in service. Without virtual cockpit. Free for private use. By Andreas Meyer - www.afs-design.de
Posted Jun 9, 2017 16:13 by Andreas Meyer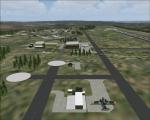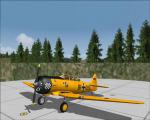 18.27Mb (227 downloads)
This Nato-Combat-Airbase, located in Central Germany near Ramstein (Rhein / Mosel region), was the homebase of JG73 and JaboG35. The airport has been closed in 1994, was reanimated by Fritz Becker for FS2004 use and I did the rework to make it ready for AI-Traffic. The included AI-Package contains the Dornier Do-28, Fiat G91R, Douglas C-47 / DC-6B, McDonnell-Douglas F-4E, Nord-Aviation Noratlas ND2501, North-American T-6, and the Republic F-84F. All aircraft perform "Touch and Go" in the local traffic pattern per attached flightplan. Note: Lago's FSE is not required this time.
Posted Jun 2, 2017 04:32 by Ronald Falzon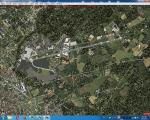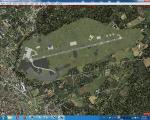 0.69Mb (79 downloads)
How does this UPDATE enhance the existing Kaufberen AB (ETSL) v2 ? I have created an underlying Airbase Polygon. Klaus Jone did not create any base polygon for Kaufberen, but he removed the default one. Just compare the screenshots...BEFORE and AFTER. Requires Kaufbeuren V2 Base file
Posted May 31, 2017 15:33 by Ronald Falzon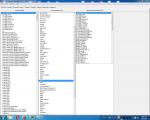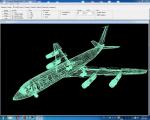 6.50Mb (204 downloads)
An ex-payware tool for FS2004 Aircraft that can display data and modify aircraft parameters found in the "aircraft.cfg" file. Correcting "Contact Points" of aircraft is one of its most useful functions. And the "3D model" window indicates the number of vertices and polygons of any aircraft (for assessing FPS impact of both User or AI aircraft).
Posted May 30, 2017 14:24 by Ronald Falzon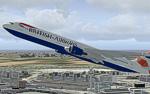 3.43Mb (148 downloads)
The Boeing 767 is a twin-engine aircraft of the U.S. aircraft manufacturer Boeing . The economically very successful low-wing monoplane was the first long-haul Boeing aircraft with only two engines and is produced today. Without virtual cockpit. Free for private use. By Andreas Meyer - www.afs-design.de
Posted May 27, 2017 02:57 by Andreas Meyer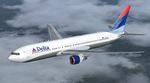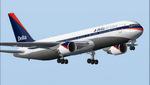 39.45Mb (257 downloads)
Delta first introduced the 767 into their fleet in 1982, and continues to be a workhorse for the airline today with the -300 and -400 variants. This package contains the three liveries worn by Delta's 767-300 fleet; the original "Widget" livery, the 1997 "Ron Allen" scheme, and the 2000 "Wavy Gravy" livery. All three liveries painted on the SkySpirit model (included). Check out my repaint package of the same liveries for the -200 model. Joe Shimmel
Posted May 24, 2017 05:54 by chrisE