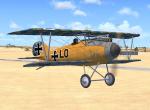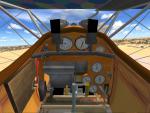 9.20Mb (48 downloads)
FS2004/FSX Albatross DVa The D.V entered service in May 1917 and structural failures of the lower wing immediately occurred. The D.V's sesquiplane wing layout was even more vulnerable than that of the D III. The outboard sections of the D.V upper wing also suffered failures, requiring additional wire bracing and the fuselage sometimes cracked during rough landings. Owing to these problems, the D.V offered very little improvement in performance to the Albatross D III. GMAX mdl by A.F.Scrub
Posted Feb 17, 2020 04:47 by A.F.Scrub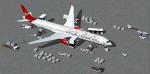 3.15Mb (30 downloads)
FS2004 Virgin Atlantic "Rain Bow" Airbus A350-1000 AGS V6. New Night lights reflection. New Animated Ground Servicing. New static displays. New winglets. New wing root. New landing / taxi soft light beams. New 2D panel. Model design and paint by Camil Valiquette. ( CamSim )
Posted Feb 15, 2020 03:33 by Camil Valiquette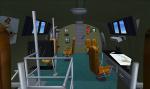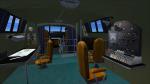 0.13Mb (52 downloads)
Patch for making my Boeing 314 Clipper with Interior flyable in FS2004. Requires the FSX-Addon boeing314clipper.zip! By Erwin Welker
Posted Feb 15, 2020 03:11 by Erwin Welker

10.24Mb (16 downloads)
FSX Cargolux Boeing 787-9 Cargo AGS V6. New Night lights reflection. New Animated Ground Servicing. New static displays. New landing / taxi soft light beams. New 2D panel. Model design and paint by Camil Valiquette. ( CamSim )
Posted Feb 13, 2020 02:22 by Camil Valiquette

2.91Mb (15 downloads)
FS2004 Cargolux Boeing 787-9 Cargo AGS V6. New Night lights reflection. New Animated Ground Servicing. New static displays. New landing / taxi soft light beams. New 2D panel. Model design and paint by Camil Valiquette. ( CamSim )
Posted Feb 13, 2020 02:18 by Camil Valiquette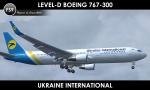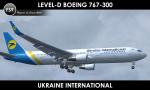 8.87Mb (25 downloads)
FS9/FSX Level-D Boeing 767-300ER with wingltes in Ukraine International Airlines livery. Repaint by Sergey Gleba aka serg09. Link to my products on SimMarket: http://secure.simmarket.com/paintsim.mhtml
Posted Feb 9, 2020 00:37 by Sergey Gleba aka serg09
58.42Mb (48 downloads)
Key West Heliport for FS9 AFCAD files add Heliport QX3L to Key West NAS (KNQX) Airport, and helipad KWH3 to Key West Int'l (KEYW). also adds runways and parking to 6FL5 (Gulf of Mexico) and 61FD (Chalk's Key) seaplane runways. traffic files add helicopter and fixed wing traffic to both airports.
Posted Feb 6, 2020 16:55 by Donald S McComb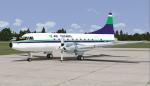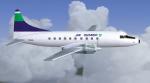 5.36Mb (82 downloads)
FS9/FSX Air Ontario textures for the Greg Pepper Convair 580. Air Ontario textures by Gary Harper.
Posted Feb 6, 2020 16:51 by Gary Harper
45.19Mb (37 downloads)
Meigs Heliport for FS9 AFCAD file adds Heliport X36R to Meigs KCGX Airport. 2 traffic files add helicopter traffic to both airports.
Posted Feb 6, 2020 16:48 by Donald S mCcOMB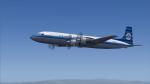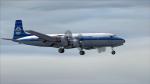 10.60Mb (67 downloads)
This is a repaint of the DC-7C(F) in KLM 1965 colors. The freeware CalClassic DC-7C by Greg Pepper and Tom Gibson is needed for this repaint (link provided). Textures are 32bit DDS. DXT3 BMP textures are included as well for FS2004 users. This repaint was tested on FSX-SE and should work on FSX & P3D v1-3, & FS2004. This aircraft was delivered as a DC-7C to KLM in June 1957. It was subsequently converted to a DC-7CF in January 1962. In February 1969 it was sold to Aer Turas. KLM operated a total of 15 DC-7s.
Posted Feb 5, 2020 03:32 by Ted Giana