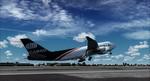 17.25Mb (95 downloads)
Boeing 747-400BDSF World Airways Cargo package. Model by Project Opensky. Textures by Wayne Jarrett
Posted Oct 18, 2017 08:53 by chrisE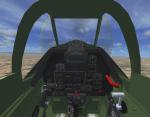 21.41Mb (633 downloads)
FS2004-FSX-St Ed Mustang P51H version2 The ultimate version of the Mustang was the P-51H, which was the fastest Mustang variant to see service and one of the fastest (if not the fastest) piston-engined fighters to enter production during the Second World War. However, it was destined never to see any combat, having entered service too late to participate in the final action against Japan. GMAX mdl with new VC by A.F.Scrub
Posted Oct 18, 2017 03:13 by A.F.Scrub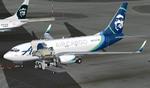 15.71Mb (206 downloads)
Boeing 737-700F Alaska Air Cargo. In September 2017, Alaska Airlines began service with it's converted 737-700 freighter aircraft. Formerly used for passenger service, these aircraft were converted to an all-cargo configuration in Tel Aviv by Israel Aerospace Industries over a period of 19 months. Alaska will convert a total of three 737-700s into freighters, allowing the new, all-cargo fleet to carry 15 percent more capacity overall. These aircraft will replace the aging half-passenger half-cargo 737-400 combi fleet. Model developed by Tenkuu Developers Studio, features high resolution textures, dynamic flexing wings, nose gear steering, rudder lock, ground spoilers, low speed aileron locks at high speed, fully animated control surfaces, fully independent suspension, trim animation, opening passenger doors, rolling wheels, animated thrust reversers with reverser block doors, detailed textures, full night lighting, custom Alaska ground service vehicles and more. Model design by Hiroshi Igami. Flight dynamics design by Nick Wilkinson, with assistance from David Biggar. Master textures and paint kit by Kyle Schurb. Painted on the great TDS model. Enjoy!
Posted Oct 16, 2017 02:37 by chrisE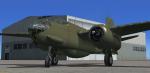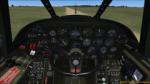 222.68Mb (252 downloads)
Douglas A-20 Havoc Release v1.0 for FS9 Only (Will NOT work in FSX) by Milton Shupe, Tom Falley, William Ellis, Nigel Richards, Roman Stoviak, Huub Vink, SteveB. Original Pilot figures by Jan Visser and Bill Ortis. Thanks to GLH for his early research and work on the aircraft.cfg data. Thanks to Huub Vink and SteveB for allowing use of two each of their texture sets. Great stuff! Links to more of their paints included. Pkg incl 4 models with many model variants, authentic sounds by Nigel Richards, custom Flight Model, and great paints for each model. Contents: FSX aircraft: A-20C, A-20G, P-70A1, P-70A2 Effects: two The paint kits for this package are available at Sim-outhouse uploaded by Wellis. http://www.sim-outhouse.com/sohforums/local_links.php?catid=8 More Paints by Huub Vink: http://www.sim-outhouse.com/sohforums/local_links_search.php?action=show&userid=14&sort=d More Paints by Steve "Stalin" Baldwin: Thread showing SteveB's paints progress: http://www.sim-outhouse.com/sohforums/showthread.php/95258-Douglas-A20-Havoc?p=1088048&viewfull=1#post1088048 Other aircraft paints by Steve: http://www.sim-outhouse.com/sohforums/showthread.php/107002-My-Repaints Milton Shupe October 12, 2017
Posted Oct 13, 2017 19:41 by Milton Shupe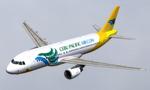 18.03Mb (107 downloads)
Cebu Pacific A320-214. Model by Project Airbus, livery by Britney Ren
Posted Oct 10, 2017 09:40 by chrisE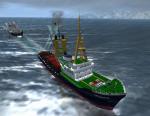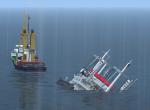 21.75Mb (319 downloads)
FSX/Acceleration/FS2004 package salvage tug boat OCEANIC with freighter in emergency. The OCEANIC is in service since 1969. Most of the time under German flag. She was and is one of the biggest and most powerful offshore salvage tugboats worldwide. She is almost 88 m long, 17.500 HP strong and more than 20 knots fast. The freighter is one of the German Cap San-class vessels from the same era. The package contains two pilotable versions (solo and towing a vessel) with 2D navigation bridge and VC and two ai-versions. The freighter of the pilotable version is animated with three different key commands. It is in the users hands if the towed vessel will stay in a modest emergency or if the ship will capsize and sink. FSDS 3.5 models by Erwin Welker
Posted Oct 8, 2017 07:00 by Erwin Welker
16.13Mb (194 downloads)
FS2004 Qatar Cargo Boeing 747-8F. Qatar Cargo is the third largest cargo operator in the world and operates 1 new B747-8F. Model by Project Open Sky. Texture by Santiago Spears.
Posted Oct 5, 2017 01:11 by chrisE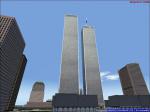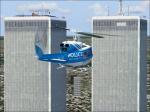 7.29Mb (384 downloads)
FS2004/FSX Scenery--World Trade Center Twin Towers,New York, NY, Scenery created by Luis Jimenez, owner of Tico Sim, This is beta version, not landeable, no night lights, no effects, and needs further work to correct some problems and improve other things.
Posted Oct 2, 2017 11:28 by MrocznyLuzio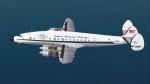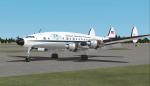 4.82Mb (124 downloads)
FS2004/FSX Central American Airways textures for the L-749 Constellation by Manfred Jahn and team Central American textures by Gary Harper.
Posted Oct 1, 2017 22:33 by Gary Harper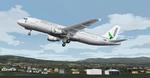 13.38Mb (126 downloads)
Azores Airlines Airbus A320-200. This is a repaint of the Project Airbus A320-214, in Azores Airlines livery, registration CS-TKQ. Model included. The textures are saved in 32 bit format for quality graphics. Shine effect. Night textures by Adam Hamada. Contains accurate model with details such as: opening passenger and cargo doors, animated pack inlets and outflow valves, all operable control surfaces, detailed flap tracks and slat rails, hydraulics modelled on spoilers, landing gear doors and many more. By Stefan Bree
Posted Oct 1, 2017 05:15 by chrisE