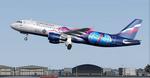 14.08Mb (57 downloads)
Airbus A320-214 Aeroflot Russian Airlines "PBC CSKA Moscow" package. Project Airbus Airbus A320. Features include dynamic wingflex (with input from several new variables), drooping control surfaces, hardcoded double strobes, and over 40 other custom XML parts. Paint by Stefan Bree
Posted Jan 16, 2018 03:58 by chrisE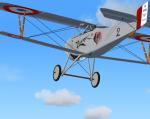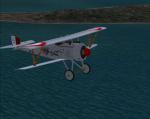 4.82Mb (153 downloads)
The Nieuport 24 bis was a French sesquiplane fighter aircraft during World War I designed by Gustave Delage. Author: Tsyntsar Victor. Model version 2.0
Posted Jan 14, 2018 09:33 by Tsyntsar Victor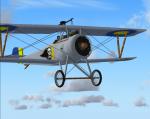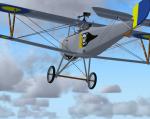 4.89Mb (127 downloads)
The Nieuport 17c was a French sesquiplane fighter aircraft during World War , designed by Gustave Delage. West Ukrainian People's Republic aviation corps. Author: Tsyntsar Victor. Model version 1.0
Posted Jan 14, 2018 09:28 by Tsyntsar Victor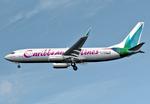 9.94Mb (105 downloads)
This Caribbean Airlines B737-800 includes: High quality fuselage textures, photoreal windows, new semi-photoreal night textures, dirt, customized shine effects, new wings textures, new winglet textures, new engines and customized pylons textures. Model was made by Project OpenSky. Model and effects are include with this paint.
Posted Jan 13, 2018 08:15 by chrisE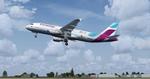 13.46Mb (101 downloads)
FS2004 Eurowings Airbus A320-214. This is a repaint of the Project Airbus A320-214 (WL), in Eurowings "Visit Sweden" livery, registration D-AEWG. Model included. The textures are saved in 32 bit format for quality graphics. Shine effect. Night textures by Adam Hamada. Contains accurate model with details such as: opening passenger and cargo doors, animated pack inlets and outflow valves, all operable control surfaces, detailed flap tracks and slat rails, hydraulics modelled on spoilers, landing gear doors and many more. By Stefan Bree.
Posted Jan 11, 2018 07:38 by chrisE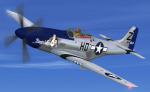 2.32Mb (172 downloads)
This is just an extra texture set for an already existing Alphasim P-51D package. Credit to ALPHASim.
Posted Jan 7, 2018 16:37 by Andre Ludick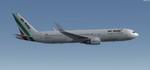 18.48Mb (155 downloads)
Boeing 767-300 Air Italy package. Model features High resolution textures, Dynamic flexing wings, Nose gear steering, Rudder lock, Ground spoilers, Low speed aileron locks at high speed, Fully animated control surfaces, Fully independent suspension, Trim Animation, Opening Passenger Doors, Animated tilting bogies, Rolling wheels, Animated thrust reverser's with reverser block doors, Detailed textures, Full night lighting, Crash affects, Ground Service Vehicles And more. Model Designer Hiroshi Igami/Yosuke Ube. Flight Dynamics Designer Warren C. Daniel. Model by Skyspirit/project Opensky. Textures by Pedro Rodriguez
Posted Jan 6, 2018 11:09 by chrisE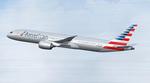 16.44Mb (204 downloads)
FS2004 American Airlines Boeing 787-9 Dreamliner, registration N901AA. Developed by Tenkuu Developers Studio (TDS). Model features high resolution textures, dynamic flexing wings, body gear steering, nose gear steering, rudder lock, ground spoilers, low speed aileron locks at high speed, fully animated control surfaces, fully independent suspension, trim animation, opening passenger doors, animated tilting bogies, rolling wheels, animated thrust reversers with reverser block doors, detailed textures, full night lighting, ground service vehicles and more. Model design by Hiroshi Igami/Yosuke Ube. Flight dynamics design by Nick Wilkinson. Master textures by Yosuke Ube. Textures by Carlos Eduardo Salas.
Posted Jan 4, 2018 06:48 by chrisE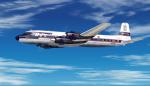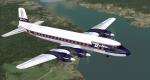 6.29Mb (166 downloads)
FS9/FSX Delta Airlines textures for the California classic DC-7 by Greg Pepper and Tom Gibson. Delta Airlines textures by Jim Campisi with mods by Gary Harper.
Posted Jan 2, 2018 14:47 by Gary Harper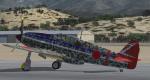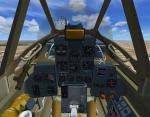 6.29Mb (237 downloads)
FS2004/FSX Kawasaki Hien The Ki-61 Hien was named "Tony", by the United States War Department .It was the only mass-produced Japanese fighter of the war to use a liquid-cooled inline V engine. Over 3,000 Ki-61s were produced. Initial prototypes saw action over Yokohama during the Doolittle Raid on 18 April 1942, and continued to fly combat missions throughout the war. Model by A.F.Scrub
Posted Jan 2, 2018 09:32 by A.F.Scrub