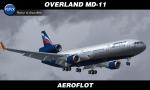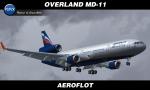 6.17Mb (160 downloads)
FS9/FSX SMS Overland McDonnell Douglas MD-11 in Aeroflot Russian Airlines livery. Textures only for payware Simmer`S Sky Overland model. Repaint by Sergey Gleba aka serg09. Link to my products on SimMarket: http://secure.simmarket.com/paintsim.mhtml
Posted Mar 27, 2023 06:03 by Sergey Gleba aka serg09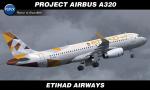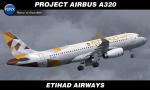 9.53Mb (224 downloads)
P3D/FSX/FS2004 Project Airbus A320 IAE model in Etihad Airways livery. Texture only for freeware Project Airbus IAE model. Repaint by Sergey Gleba aka serg09. Link to my products on SimMarket: http://secure.simmarket.com/paintsim.mhtml
Posted Mar 23, 2023 13:18 by Sergey Gleba aka serg09
5.27Mb (113 downloads)
FS2004 Cathay Pacific Airbus A350-1000 AGS-4G. Introducing the latest AGS-4th Generation ( Animated Ground Servicing ) and static display with new features and details, exclusively incorporate with the aircraft model. High Definition Textures, saved in 32 bits. Model design and paint by Camil Valiquette. ( CamSim )
Posted Mar 3, 2023 22:19 by Camil Valiquette
5.19Mb (58 downloads)
FS2004 Cathay Pacific Airbus A350-900 AGS-4G. Introducing the latest AGS-4th Generation ( Animated Ground Servicing ) and static display with new features and details, exclusively incorporate with the aircraft model. High Definition Textures, saved in 32 bits. Model design and paint by Camil Valiquette. ( CamSim )
Posted Mar 3, 2023 22:18 by Camil Valiquette
4.88Mb (89 downloads)
FS2004 Japan Airlines Boeing 787-9 AGS-4G. Introducing the latest AGS-4th Generation ( Animated Ground Servicing ) and static display with new features and details, exclusively incorporate with the aircraft model. High Definition Textures, saved in 32 bits. Model design and paint by Camil Valiquette. ( CamSim )
Posted Feb 17, 2023 11:59 by Camil Valiquette
4.59Mb (46 downloads)
FS2004 Japan Airlines Boeing 787-8 AGS-4G. Introducing the latest AGS-4th Generation ( Animated Ground Servicing ) and static display with new features and details, exclusively incorporate with the aircraft model. High Definition Textures, saved in 32 bits. Model design and paint by Camil Valiquette. ( CamSim )
Posted Feb 17, 2023 11:58 by Camil Valiquette
5.38Mb (42 downloads)
FS2004 Japan Airlines Airbus A350-900 AGS-4G. Introducing the latest AGS-4th Generation ( Animated Ground Servicing ) and static display with new features and details, exclusively incorporate with the aircraft model. High Definition Textures, saved in 32 bits. Model design and paint by Camil Valiquette. ( CamSim )
Posted Feb 16, 2023 19:59 by Camil Valiquette
5.77Mb (48 downloads)
FS2004 Japan Airlines Airbus A350-1000 AGS-4G. Introducing the latest AGS-4th Generation ( Animated Ground Servicing ) and static display with new features and details, exclusively incorporate with the aircraft model. High Definition Textures, saved in 32 bits. Model design and paint by Camil Valiquette. ( CamSim )
Posted Feb 16, 2023 19:49 by Camil Valiquette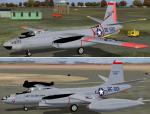 340.85Mb (243 downloads)
The North American B-45 Tornado was one of the most important American aircraft of the early Cold War period, and one of the least remembered today. It was the first bomber-sized jet bomber in service anywhere in the world, first jet to drop a live atomic bomb, first jet to cross the North Pacific non-stop (Alaska to Japan,) first jet to fly the North Atlantic (with stops), NATO forces' first and for some time only nuclear deterrent, first reconnaissance plane to fly deep penetration missions over North Korea, the People's Republic of China, and the Soviet Union, and first aircraft to routinely use in-flight refueling on combat missions. The package includes twenty models and three dozen authentic skins depicting every major variant and numerous minor and sub-variants as they appeared throughout the type's service life. A detailed manual explains some of the type's unique operational procedures. Mostly by David Wooster with some help and skins painted by Mick.
Posted Feb 15, 2023 19:13 by David Wooster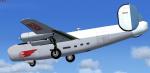 8.06Mb (475 downloads)
Built as a Liberator Mk 1 for the Royal Air Force, AM927 was involved in a landing incident, major enough for the aircraft to be returned to Consolidated for repair, and then conversion to the prototype LB-30. Retained by Consolidated, it was used to shuttle parts and executives between factories. In November 1948, AM927 was sold to the Continental Can Company as N1503 and outfitted with sleeping berths and reclining chairs to transport executives from its hometown of Morristown NJ. I have copied an old photograph of N1503 as she originally looked in service with Continental Can. In 1959 she was sold to Pemex, a Mexican oil company as XC-CAY. In 1969 the Confederate Air Force bought her, and, as N12905, she joined the Warbird circuit. Now, converted back to B-24A/LB-30B configuration, and registered as N24927, "Diamond Lil" continues to wow spectators at airshows both at home and overseas. Painted on to the Jim Nelson/Jaap de Baare/Alphasim Liberator Express model, I have also used Krzysztof Malinowski's B-24 panel as I like it better than the original. Enjoy.
Posted Feb 7, 2023 05:16 by turbodak