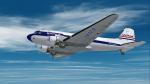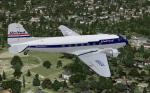 3.52Mb (276 downloads)
FS9/FSX United DC-3 Cargoliner textures for Manfred Jahn and team FS2004 Douglas C-47 Skytrain Base Pack 1.0. United textures by Gary Harper.
Posted Jun 18, 2020 13:00 by Gary Harper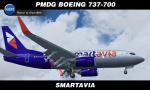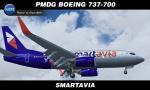 10.47Mb (56 downloads)
FS9 PMDG Boeing 737-700 in Smartavia livery. Repaint by Sergey Gleba aka serg09. Link to my products on SimMarket: http://secure.simmarket.com/paintsim.mhtml
Posted Jun 5, 2020 02:29 by Sergey Gleba aka serg09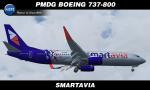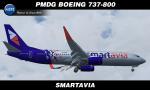 11.29Mb (72 downloads)
FS9 PMDG Boeing 737-800 in Smartavia livery. Repaint by Sergey Gleba aka serg09. Link to my products on SimMarket: http://secure.simmarket.com/paintsim.mhtml
Posted Jun 5, 2020 02:20 by Sergey Gleba aka serg09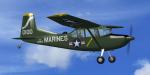 6.76Mb (710 downloads)
FS9 Cessna model 321, OE-2 (O-1C) "Bird Dog II" U.S. Marines This is a new model specific to represent the O-E2 version of the aircraft. The zip file contains textures, models and Flight Dynamics for this light observation aircraft used by U.S. Marines. The model, designed with FSDS 3.5 from ABACUS features a complete set of animations and an animated 3d virtual cockpit. Visual 3D Model and textures by M.Taccoli Panel work by Massimo Taccoli with gauges coming from various freeware sources. Copyright October 2019 by M.Taccoli
Posted May 30, 2020 07:30 by Massimo Taccoli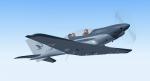 10.15Mb (568 downloads)
FS9. "Blackshape BS100 Prime" The Blackshape BS100 Prime is a revolutionary ultralight aircraft featuring a full carbon fiber frame, which makes for an extremely strong and low weight aircraft. The unparalleled, standard safety features and specially designed 4 spar cockpit ensure you will fully enjoy the high speed and agility that the Prime was built for. Full package for FS9, model, custom panel and 3D Virtual Cockpit, three liveries. Original source file design and flight dynamics by M.Taccoli.
Posted May 30, 2020 05:36 by Massimo Taccoli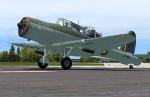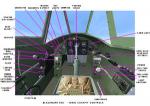 19.47Mb (754 downloads)
. The Blackburn Roc was a British - built Royal Navy dive bomber / fighter..It was built as a development of the Skua (also as a carrier based aircraft) and first flew in 1938. In all 136 were built having been ordered before its first flight.Delivery to the Navy started in 1939 but squadrons disliked the Roc claiming it was inferior to the Skua. In 1940 Rocs were relegated to air-sea rescue and target towing duties before being withdrawn from service in 1943. A floatplane version was originally planned but the prototype conversion proved unstable and crashed and no further production was carried out. Also the addition of floats cause a serious decrease in airspeed on what was already a relatively slow out-dated fighter. Modelled by Dave Molyneaux.
Posted May 25, 2020 02:35 by uploader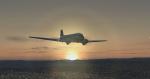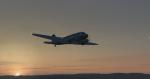 10.29Mb (448 downloads)
"FS9_2SF" Package for FS9 contains remarkable sun mod that removes lens flare and is replaced with a stunning glare. Also contains low burn-in universal splash, tattered taxiway (2 styles, light or dark) and markings, life like color spotlight, vector Halo Texture generated from real life. Includes natural color lightning, lightning flash, artistic exhaust flame effect textures with smoke for propeller craft (C182/DC3/D18s/C47) for FS9 and FSX, also contains FX_2 texture with nav light mod resized and Trajectorized for various aircraft lights. Plus breathtaking Dusk ENV Textures for FS9. A must have for hard-core simmers. Intended for and created by HARD-CORE FS ENTHUSIASTS!
Posted May 23, 2020 00:01 by Brian Neitzel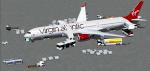 3.07Mb (266 downloads)
FS2004 Virgin Atlantic "Ruby Slipper" Airbus A350-1000 AGS V6.1. New Night lights reflection. New Animated Ground Servicing. New static displays. New winglets. New wing root. New landing / taxi soft light beams. New 2D panel. Model design and paint by Camil Valiquette. ( CamSim )
Posted May 22, 2020 01:54 by Camil Valiquette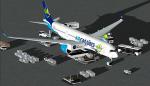 3.25Mb (179 downloads)
AGS V6.1. New Night lights reflection. New Animated Ground Servicing. New static displays. New winglets. New wing root. New landing / taxi soft light beams. New 2D panel. Model design and paint by Camil Valiquette. ( CamSim )
Posted May 22, 2020 01:53 by Camil Valiquette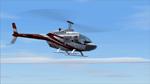 111.16Mb (772 downloads)
This is a scratch built revision of the default Bell 206B III JetRanger using Gmax. Features highly detailed exterior and virtual cockpit, maximum moving parts, interactive VC, dynamic shine, and reflective textures. Now features all new XML gauges and sound system. By Eagle Rotorcraft Simulations
Posted May 21, 2020 13:29 by George Arana