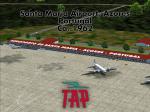 1.84Mb (100 downloads)
This generic scenery is meant to represent Santa Maria Airport as it may have been around 1962. This was an important stop in the 1940's through to the early 1960's for many airlines. Requires the CalClassic Scenery Objects Library V4 available at most major websites. Thanks to Tom Gibson and everyone at CalClassics for their support and information, without which this scenery would not have been possible. Full information and installation instructions in the readme.
Posted May 20, 2023 15:46 by Jorge L. Rechani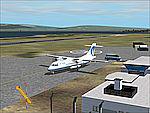 34.11Mb (224 downloads)
FS2004/FS2002 Irish Airport Scenery. Scenery for Dublin and other Irish airports created by the Irish Flight Sim Design team (IFSD). This package was once available for download from the IFSD web site, but the site is now defunct. The zip file contains the original v1.11 IFSD scenery plus the 1.12 update. Scenery includes: Cork Airort (EICK), Galway Airport (EICM), Dublin Airport (EIDW), Navan Airfield (EIHH), Kilkenny Airfield (EIKL), Sligo Airport (EISG), Waterford Airport (EIWF), as well as scenery for Dublin City and the Hill of Tara.
Posted Apr 16, 2023 01:48 by Irish Flight Sim Design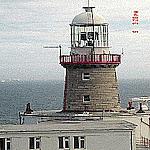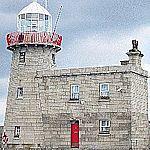 4.77Mb (189 downloads)
FS2004 Dublin Bay Scenery. Coastal scenery in the bay around Dublin including landmarks such as Howth harbour, Dun Laoghaire Harbour, the Bailey lighthouse, Kish lighthouse (complete with landable helicopter pad), typical sea traffic in Dublin Bay and some landmark buildings. This scenery was designed to work in conjunction with the FS2004 Irish Airports Scenery by the IFSD team (ifsd.zip) and to make flying over Dublin Bay a bit more realistic and interesting, especially on approach to Dublin Airport. This is a manual zip file install, please refer to the included "Readme.pdf" document for instructions. Scenery by Michael Kelly.
Posted Apr 15, 2023 07:03 by Michael Kelly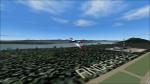 136.17Mb (186 downloads)
A fun project done back in 2009 by Garry J. Smith, when he repainted all of the aircraft of the Heritage Flight Museum, and created a Space City, Bill Anders Field (of Apollo 8/Earthrise fame), and many other features you'll have fun discovering. IMPORTANT: You must point the install process to a temporary folder. Just create a temporary folder with any name, browse to it (with the ... button) when prompted and go. The project will then be installed into that folder. Afterwards, read the simple installation document for the simple installation instructions, that will be in the temporary folder This scenery Package contains the following: (1) Revised, modernized scenery for KBLI Bellingham International Airport including a fictional Heritage Museum area. (2) A facsimile of the KBLI World War II era (3) A fun Bill Anders Field positioned on Lummi Island – created just for some simming fun. (4) A fun Carrier parked near Bill Anders Field – created just for some simming fun – can do touch and goes on the deck. (5) A fun Space City – with a small harbor. A bit of scenery fun in having a shuttle launch facility situated near Lummi Island - launch facilities, a massive runway complex and a few additional AI aircraft are available. (6) A large collection of specially modified Artificial Intelligence (AI) aircraft – which do circuits from the various fields in the simulator. And some United DC3's transit KBLI WWII (United Terminal) every 4 hours for a bit of historical touch. (7) Custom Saturn V by Nigel Booth. (non-flyable) The original authers retain full ownership of these files and reserve all rights and privileges under U.S. & international copyright laws. This package may be distributed freely, provided that the entire package is distributed as is, without any modifications whatsoever.
Posted Oct 2, 2022 01:58 by Steve Kissinger
115.86Mb (321 downloads)
A FS2004 scenery of the "Gerald R. Ford International Airport" - KGRR original made for FSX by Dillon Rocque. The Conversion is made by several Members of the FS2004-Team.
Posted Feb 14, 2022 02:00 by archive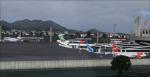 183.20Mb (695 downloads)
This Traffic is only in Brazil. Outside of it just have the airlines that come to Brazil.That is London, Amsterdam, Paris, Frankfurt, Rome, Lisbon, New York, Miami, Chicago, Los Angeles, Houston, Washington, Santiago, Paraguay, Bogota and others will have airlines walk around there.
Posted Aug 11, 2021 13:25 by Rafael Matias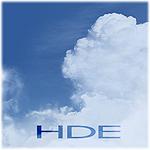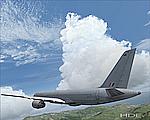 22.45Mb (1353 downloads)
A high definition and photorealistic texture pack that will change the aspect of your clouds (cumulus, stratus, cirrus), sky color, aircraft reflections and ground detail. Version 2 has new and better photorealistic cumulus, some new cirrus, better sky colors, and the game engine mod ENB Series (Bloom effect with great performance). HDE v2 is compatible with your favorite weather engine and environment software. By Pablo Diaz.
Posted Mar 3, 2021 04:41 by lastivka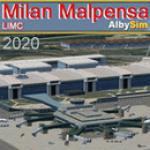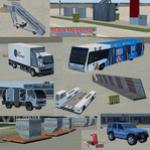 50.04Mb (1087 downloads)
This FS2004 scenery reproduce the second-busiest italian airport "Milan Malpensa" (Iata: MXP, Icao: LIMC) located in the northwest area of Italy. The airport is used by over 100 airlines (passenger and cargo) that fly to Milan from all over the world, so this scenery is a "must have" for every simmer! In the scenery you'll find almost all airport buldings exsisting at the real airport, hundred of custom made detailed objects, static and animated vehicles and a photoreal airport background with night lighting and hard winter textures. Each scenery part and object (frame-rate friendly thanks to the hi-performance design) has day and night photoreal textures and everything is placed in the right position which has been seen on autumn 2020 at the real airport.English extendet handbook is included and AES support is working too. Watch the screenshot inside this zip package or on the Albysim Website and enjoy all scenery features (in this free/demo edition some features are limited).
Posted Jan 15, 2021 08:55 by Alberto Di Bolzano (Albysim Scenery Design)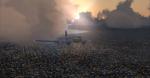 34.02Mb (960 downloads)
"FS9_2SF v2.1e" Package contains Jaw Dropping sun mod for FS9 that removes lens flare and is replaced with a stunning glare with sun rays. Also contains defined realistic cumulus cloud texture, universal splash, taxi/runway textures with tattered taxi markings, revised life like color spotlight with high and low chroma, sunset and detail textures, revised vector Halo/strobe Texture created from real life. Includes natural color lightning, lightning flash, artistic exhaust flame effect textures with smoke for propeller craft (C182/DC3/D18s/C47) for FS9 and FSX, also contains FX_2 texture with nav light resized for various aircraft. Plus breathtaking reflection textures and envmaps...including " puddle jumpers " plus revised detail texture with tenuous mower tracks for FS9. A must have for hard-core simmers.
Posted Aug 30, 2020 00:08 by Brian Neitzel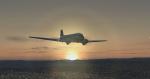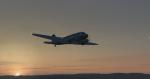 10.29Mb (693 downloads)
"FS9_2SF" Package for FS9 contains remarkable sun mod that removes lens flare and is replaced with a stunning glare. Also contains low burn-in universal splash, tattered taxiway (2 styles, light or dark) and markings, life like color spotlight, vector Halo Texture generated from real life. Includes natural color lightning, lightning flash, artistic exhaust flame effect textures with smoke for propeller craft (C182/DC3/D18s/C47) for FS9 and FSX, also contains FX_2 texture with nav light mod resized and Trajectorized for various aircraft lights. Plus breathtaking Dusk ENV Textures for FS9. A must have for hard-core simmers. Intended for and created by HARD-CORE FS ENTHUSIASTS!
Posted May 23, 2020 00:01 by Brian Neitzel