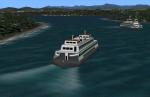 1.08Mb (533 downloads)
Washington State Ferries on Puget Sound. This enhancement places several simple but visually accurate AI Ferries making trips on Puget Sound to and from Seattle, Bremerton, Bainbridge Island and a few other docks which Microsoft provided. Also added are the Edmonds/Kingston and Mukilteo/Clinton runs. If you have been to this area, you know how important Ferry traffic is and seeing them in motion helps bring the scenery alive. The model is of the Washington State Ferry "Klahoia" by Dave Robbins, which I have modified slightly to work as an AI craft. This enhancement has been tested on the default FS2004 scenery only. A few technical notes are included if you wish to experiment with adding AI Ferries to your own scenery. All necessary files are included in two packages, so please read instructions carefully in the main file. Please unzip to a temporary folder and follow the very simple installation instructions. Compiled for your flying enjoyment by David "Opa" Marshall (1935-2011). (Uploaded by R D, a fellow FS fan, student of Opa's talents and grateful friend)
Posted Oct 13, 2016 15:12 by Robert A. Diaz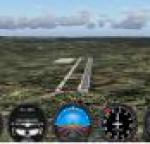 0.09Mb (156 downloads)
Guiyang Longdongbao International Airport (ZUGY) is an airport serving Guiyang, the capital of Guizhou Province in southwestern China. UPDATED
Posted Sep 12, 2016 10:16 by Alberto Thomas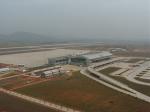 0.16Mb (389 downloads)
Nanchang Changbei International Airport (IATA: KHN, ICAO: ZSCN) is an airport serving Nanchang, the capital of Jiangxi province, China. It is located 28 km north of Nanchang. Thumbnail image is of real airport - not FS2004.
Posted Sep 11, 2016 23:17 by Alberto Thomas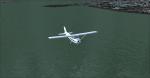 2.77Mb (554 downloads)
Everyone has different taste's when it comes to scenery, so I wanted to offer an alternative to the inland water that is currently on the NuVersion 2.0 water add on. After many hours of viewing photos and videos of beautiful rivers and lakes from across the country, I realized that this wasn't going to be an easy task. However I've managed to produce a color texture that I hope you will agree is fairly close to the way many rivers and lakes actually look. This was one of the toughest textures to produce because the color will vary according to the time of day. Density and blending was touchy in order to maintain a realistic natural look from dawn til dusk. I hope you will enjoy this new look for rivers and lakes. NuVersion Water Environment 2.0 is required.
Posted Aug 12, 2016 10:32 by Melvin Roden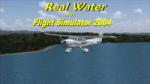 18.94Mb (1182 downloads)
NuVersion Water Environment 2.0 is here! I've spent more than three years developing these textures. Many hours of work have went into color matching of real world water environments to achieve realistic looking water from dusk til dawn, day and night. I think you will find that the quality is comparable to many of the payware programs that are available these days. Go ahead and back up your original files and give these a try.
Posted Aug 3, 2016 09:10 by Melvin Roden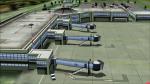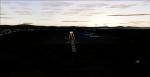 24.62Mb (1136 downloads)
This is the FS2004 version of our Kota Bharu, Malaysia scenery, it has all features of the FSX version with the exception of just a few. We kept the 3D grass and the approach lights, and of course you can still enjoy the HD ground detailing. Both FSX and FS9 versions line up perfectly so multi sessions will be perfect.
Posted Jul 22, 2016 08:59 by Mark Piccolo - Soarfly Concepts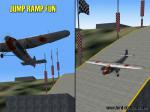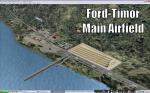 3.65Mb (227 downloads)
6 different layers in one pack. This scenery pack is a fun experiment in Jump Ramp development - to get aircraft to launch into the air. Many different angles and many different challenges for your fun flying pleasure. Contains lots of small and large Jump Ramps, a couple of Ski Ramps and a Grass up/down Hill Runway. Also contains an Aircraft Carrier with two jump ramps and an Airship with a runway and jump ramp on top. All set up on 6 different height levels - absolute fun flying and some great challenges for takeoff and landings. BONUS AIRFIELDS For those that already have Ford-Blackhawk, Ford-Brazil and Ford-Switzerland installed - a collection of files are included in the Ford-Timor project that will add ramps and jumps to these packages. Slideshow to show you what is included: http://www.ford-tri-motor.net/Slideshows/JUMP_RAMP_HEAVEN.html
Posted Jul 16, 2016 01:34 by Garry J. Smith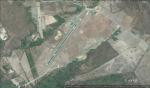 0.12Mb (178 downloads)
MNCE, Costa Esmeralda Airport, Nicaragua FS2004 / FS9
Posted Jun 5, 2016 19:38 by Alberto Thomas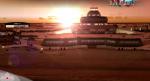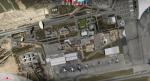 12.01Mb (452 downloads)
Baku 2017 DEMO is the scenery featuring a highly detailed representation of UBBB Heydar Aliyev airport in Azerbaijan. This product is fully compatible with FS2004. It's a fully functional DEMO version of the commercial payware product. It features same airport layout as in the full version but with limited 3D objects and low resolution textures. Using this free demo ensures no problems with online (VATSIM, IVAO, multiplayer etc.) flying in case some users use the payware scenery and some don't. Heydar Aliyev International Airport (IATA: GYD, ICAO: UBBB) (former Bina International Airport) is the main international airport in Azerbaijan, the home of Azerbaijan Airlines, the national flag carrier. It's equipped with an automatic installer, which means that the scenery will be automatically added to the Flight Simulator Scenery Library. Please uninstall all previous versions of this airport you may have installed before. Please make also sure that no duplicated AFCAD files are installed! Enjoy your virtual flying with Drzewiecki Design!
Posted May 29, 2016 08:17 by Drzewiecki Design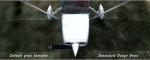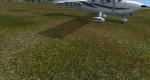 9.21Mb (628 downloads)
Drzewiecki Design Grass is a freeware, fully automated package of ultra high quality, 4096x4096 pix grass and snow textures for Microsoft Flight Simulator 2004, Microsoft Flight Simulator X, FSX:SE and Lockheed Martin Prepar3D (all currently available versions). It will enhance ground textures in the whole FS. Microsoft Flight Simulator X and Lockheed Martin Prepar3D have texture resolution limit, which is 1024x1024 pixels. It is possible to select higher resolution by manually editing configuration files but Drzewiecki Design Grass will do that for you automatically! Default FS9's grass is 128x128pix and with Drzewiecki Design Grass you can admire the 1024x1024 ground texture resolution. Extra features: Drzewiecki Design Grass will automatically add a HIGHMEMFIX=1 tweak to your FS, which will prevent texture disappearing from aircraft and buildings + snow texture for winter flying. Enjoy your virtual flying with Drzewiecki Design!
Posted May 24, 2016 08:06 by Drzewiecki Design