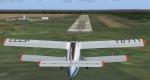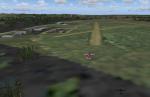 16.86Mb (300 downloads)
FS2004 Scenery-Russia-Bashkortostan H614-Davlekanovo, USCL-Novobelokatay, UWOA-Ak'yar, UWOI-Zilair, UWUD-Duvan, UWUE-Karaidel', UWUF-Neftekamsk, UWUG-Askino, UWUM-Ufa (Maksimovka), UWUO-Pervushino, UWUW-Starosubkhangulovo (Burzyan), XWUU-Ufa (Zabel'skiy), ZB0Y-Bizhbulyak, ZB10-Kirgiz-Miyaki, ZBG4-Dyurtyuli, ZD09-Novodesyatkino, ZE0B-Burzyan
Posted Nov 27, 2015 14:44 by Andrey Anta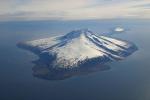 0.03Mb (633 downloads)
Jan Mayensfield Norway. Jan Mayen Island. FS2004
Posted Nov 22, 2015 16:14 by Alberto Thomas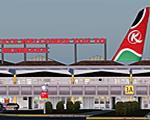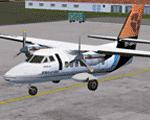 33.03Mb (2079 downloads)
This FS2004 project reproduce the african Mombasa Moi International Airport (Iata: MBO, Icao: HKMO) located on the coast of Kenya. If you are a tourist long-haul pilot, an air-safari bush pilot or a night-freight pilot this airport is a must have ! In the scenery you'll find all buldings (airport and close sourroundings buildings with full night lighting), hundred of custom made detailed objects, static and animated vehicles, animated scenery parts and a photoreal airport background. Each scenery part and object (frame-rate friendly thanks to the low poly design) has photoreal textures and everything is placed in the right position (which has been seen on summer 2015 at the real airport).English extendet handbook is included. Watch the screenshot and the demo video on the Albysim youtube chanel and enjoy all scenery features (in this free/demo edition some features are limited).
Posted Nov 21, 2015 04:23 by AlbySim Scenery Design (Alberto Di Bolzano)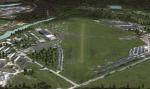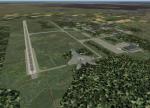 70.52Mb (901 downloads)
FS2004 Scenery-Moscow and the Moscow region H201-Krivandino, HA3Y-Petushki, HA5S-Turovo, HG4R-Nakhabino (Aviamodeli), UUAO-Yur'yevo, UUBU-Moscow (Zhulebino), UUBW-Zhukovskiy (Ramenskoe), UUCB-Beloomut, UUCD-Dorozhniy, UUCE-Eganovo, UUCG-Golikovo, UUCI-Il'yasovo, UUCQ-Yanino, UUCS-Sapsan, UUCT-Torbeyevo, UUCU-Grinvud, UUCW-Vikhrevo, UUDG-Bol'shoye Gryzlovo, UUDN-Novinki, UUDO-Orlovo (Rus'), UUDR-Heliport Reutov, UUDW-Vzletnaya, UUEJ-Yahroma (Volen), UUEQ-Gurban, UUMC-Chernogolovka, UUMD-Sel'nikovo, UUME-Vertoport Pushkino, UUMQ-Gan'kino, UUMR-Heliport Istra, UUMV-Voskresensk, UUMX-Blagoveshchen'ye, UUMY-Ozery, UUUB-Moscow (GKB 7), UUUC-Moscow (Tsentr), UUUG-Krokus-Ekspo, UUUH-Moscow (NII NDHiT), UUUI-Moscow (NII SP), UUUN-Moscow (GKB 15), UUUQ-Moscow (GKB 20), UUUR-Moscow (GKB 71), UUUS-Moscow (Tushino), UUUV-Moscow (Dom pravitel'stva), UUUX-Moscow (63 км MKAD), UUUY-Moscow (35 km MKAD), UUUZ-Heliport-Moscow, UUWB-Odincovo (Bakovka), UUWH-Aerograd-Mozhayskiy, UUWM-SKM, UUWN-Narodnoye Nebo, UUWO-Ogarevo, UUWQ-Moscow (Shishkin Les), UUWR-Moscow (Yasenevo), UUWU-Gorki-9, UUWY-Anosino-2, UUWZ-Znamenskoye, XUEN-Nagornoye, XUMA-Alabino, XUMG-Egor'evsk (Shuvoye), XUMH-Chernoye, XUMI-Stupino, XUMK-Kolomna (Korobcheyevo), XUMM-Malino, XUMN-Klin, XUMS-Serpukhov (Drakino), XUMT-Lukhovitsy (Tret'yakovo), XUOA-Alfer'yevo, XUUS-Moscow (Tushino), ZA1Z-Bronnitsy, ZA3T-Golubevaya, ZA5S-Korostkino, ZA8F-Monino, ZA8G-Morozovo, ZAG2-Shebantsevo, ZAH0-Rybolovo, ZAJ4-Sergiyevskoye, ZAO5-Stupino-2, ZAV3-Uvarovo, ZAV5-Uzunovo, ZAW6-Vereya, ZAX7-Vnukovskaya, ZB0E-Zayach'ya Polyana, ZB0R-Tyunino, ZB0S-Maslovskiy, ZB0T-Zarayskiy-2, ZB13-Panovo, ZB1T-Filisovo, ZB34-Bronnitsy (Fedino), ZB3C-Parus, ZB3D-Lystsevo, ZB3E-Batyushkovo, ZC7Z-Nikitino, ZCC1-Naprugovo, ZCH3-Dmitrovsky Pogost, ZCJ6-Mikhnevo (Trailer), ZD7J-Medvezh'yi Ozera, ZDD5-Podol'sk (Koledino), ZE1Z-Biorki, ZEG2-Otel' Tropikana, ZEH7-Lamonovo, ZEH8-Uspenskiy, ZEJ0-Vrachovo-Gorki, ZF0D-Baltiya M9, ZF1W-Taldom (Zhuravli), ZF25-Borisovo, ZF28-Shevlino
Posted Nov 19, 2015 13:37 by Andrey Anta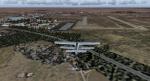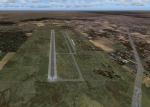 30.12Mb (301 downloads)
FS2004 Scenery-Russia-Ryazan Region H363-Prosandeyevka, HA26-Kanino, HD1F-Trudolyubovka, UUBG-Sasovo, UUBR-Ryazan' (Turlatovo), UUBY-Ryazan' (Protasovo), UUBZ-Ryazan' (Listvyanka), XUWR-Ryazhsk, XUWS-Sel'tsy, ZA18-Bel'skoye, ZA2H-Chuchkovo, ZA52-Kasimov, ZA7A-Lesnaya Polyana, ZA86-MIKHALKOVO, ZA8M-Nazar'evo, ZAI6-Sarayi, ZAJ9-Shatsk, ZAK4-Sharik, ZAM0-Skopin, ZAM4-Sobolevo, ZAO2-Starozhilovo, ZB0U-Shilovo (Krutitsy), ZB0V-Sapozhok, ZB21-Panino, ZB2F-Elat'ma, ZB7D-Gavrilovskoye, ZBI6-Mikhaylov, ZC77-Ukholovo, ZC78-Koverskoye, ZC82-Gryaznoye, ZCT9-Ryazan' (Globus), ZCZ2-Pitelino, ZDN7-Ermish', ZDP1-Kadom, ZDP2-Betino, ZDP3-Morinskoye, ZDP4-Krasniy Soyuz, ZDP8-Korablino, ZDQ0-Zakharovo, ZEV5-Pertovo
Posted Oct 23, 2015 00:10 by Andrey Anta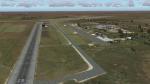 26.41Mb (325 downloads)
Russia-Lipetsk Region UUOU-Usman (Chistoozerskaya), XUOU-Usman' (Sharshki), XUWG-LIipetsk (Gryazi), XUWL-Lipetsk-2, ZA0X-Kalabino, ZA28-Butyrki, ZA67-Krasnoye, ZA6X-Lamskaya, ZA7E-Lev Tolstoy, ZAF4-Petrovskiye Vyselki, ZB0X-Stebayevo, ZB15-Kuyman', ZB16-Chastaya Dubrava, ZB17-Chirikovo, ZB1A-Troyekurovo, ZB1D-Pyatiletka, ZB1E-Khlevnoye, ZB1F-Nikol'skoye, ZB1G-Baygora, ZB1H-Karamyshevo, ZB1I-Lipetsk (Novaya Derevnya), ZB1N-Srednyaya Matrenka, ZB1O-Zaval'noye, ZBI7-Chaplygin, ZC3D-Chechersky, ZC74-Shovskoye, ZC76-Izmalkovo, ZC90-Elets (Telegino), ZC91-Nizhnyaya Matrenka, ZE3K-Parshinovka, ZE6P-Argamach, ZE9K-Krasnaya Polyana, ZEH0-Kalikino, ZEH1-Panino, ZEH3-Krutchenskaya Baygora, ZEH4-Fyedorovka, ZEH5-Andreyevka
Posted Oct 6, 2015 18:29 by Andrey Anta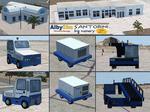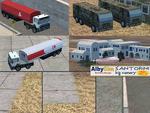 17.89Mb (1093 downloads)
This FS2004 package is a 50 new texture update for our previous Greek Island Santorini scenery. The original project contains the Santorini Thira Int. Airport (Iata: JTR - Icao: LGSR) scenery and the Santorini island scenery (lanclasses, landmarks, autogen and more). Watch the screenshot and the demo video on the Albysim youtube chanel and check all scenery features reserved to the Premiun User (3D papi lights, 3D taxi lights, new vehicles, new autogen greek houses, new volumetric grass, new cablecar, other new details and objects).
Posted Sep 30, 2015 11:29 by Albysim Scenery Design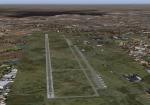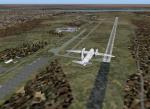 30.69Mb (367 downloads)
FS2004 Scenery-Russia-Voronezh Region H701-Kriusha, UUOQ-Voronezh (Parus), UUOX-Khava, UUOY-Voronezh (Borshchevo), XUOG-Voronezh (Gremyach'ye), XUOI-Buturlinovka, XUOW-Voronezh (Baltimor), ZA0I-Anna (Sadovoye), ZA1K-Boguchar, ZA32-ELAN'-KOLENO, ZA3H-Fomenkovo, ZA4I-Kalach, ZA4V-Kantemirovka, ZA5W-Kostino-Otdelets, ZA78-Leskovo, ZA7Q-Malyye Alabukhi, ZA85-Melovatka, ZA9Q-Ol'khovatka, ZAB1-Pavlovsk, ZAG3-Rossosh', ZAG4-Rostoshi, ZAH7-Saguny, ZAJ0-Seloma, ZAY9-Vyaznovatovka, ZB7E-Novaya Kalitva, ZB7I-Ostrogozhsk, ZC37-Talovaya, ZC7D-Bobrov, ZC7E-Davydovka, ZC7F-Chigorak, ZCS0-Talovaya-1, ZD5A-Pereleshino, ZD5B-Chernavka, ZD5C-Khokhol'skiy, ZEF9-Aleksandrovka, ZEH2-Kaver'ye, ZEP1-Ertil'
Posted Sep 28, 2015 02:43 by Andrey Anta
3.80Mb (299 downloads)
FS2004 Scenery-Russia-Primorskii krai HA5E-Sukhaya Rechka, UHBL-Arsenyev (North), UHHA-Ada, UHHD-Dal'nerechensk, UHHL-Olon, UHTG-Amgu, UHTI-Kiyevka, UHTL-Laukhe, UHTM-Maksimovka, UHTQ-Svetlaya, UHTS-Samarga, UHTW-Vostok-2, UHTY-Unty, UHTZ-Agzu, UHWD-Dal'negorsk, UHWE-Edinka, UHWK-Kavalerovo, UHWP-Plastun, UHWR-Roschino, UHWS-Serafimovka, UHWT-Terney, XHID-Golubovka, XHIE-Chernyshevka, XHIN-Voznesenka, XHIW-Voskresenka, XHWM-Mikhaylovka, XHWO-Barano-Orenburgskiy, ZA5M-Koksharovka, ZA6Z-Lastochka, ZAW3-Velikaya Kema, ZC32-Lazo, ZD2G-Petrovka (Vladivostok), ZD2X-Avdeyevka, ZD2Y-Guberovo, ZD32-Verkhniy Pereval, ZD6N-Uzhaya Uglovaya (Vladivostok), ZE06-Patrokl (Vladivostok), ZE3Y-Milogradovo
Posted Sep 15, 2015 17:00 by Andrey Anta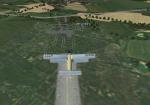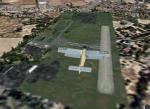 19.58Mb (245 downloads)
FS2004 Scenery-Russia-Oryol region UUOR-Orel (Yuzhniy), XUOE-Orel (Pugachevka), ZA9V-Orel (Severniy), ZAN7-Stal'noi Kon', ZAR9-Topki, ZC3H-Dobry, ZC3J-Boytsovskiy, ZC53-Lavrovo, ZC64-Nikol'skoye, ZC6X-Pen'shino, ZC6Y-Navesnoye, ZC70-Kromy, ZC71-Verkhov'ye, ZC72-Znamenskoye, ZC73-Shablykino, ZC75-Taldykino, ZE1E-Dolgoye, ZE3P-Khvorostyanka, ZE3Q-Bolkhov, ZE3R-Bunino, ZE3T-Kolpny, ZE99-Livny, ZE9A-Pokrovskoye, ZEE9-Glebovo, ZEF0-Podbelevets, ZEF1-Dubovaya Roshcha, ZEK9-Lyubanovo
Posted Sep 15, 2015 16:55 by Andrey Anta