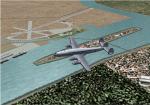 1.39Mb (155 downloads)
Basra Maqil 1957 a busy halfway house between Europe and the Far East. This scenery is not complete, some faces of the Art Deco Terminal building are missing textures, but the general atmosphere is captured. Requires Calclassic Scenery Library to be installed
Posted Jan 19, 2016 02:45 by Finlay Fraser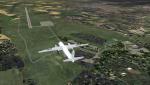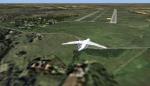 20.82Mb (299 downloads)
FS2004 Scenery-Russia-Republic of Mordovia UWPS-Saransk, XWPS-Saransk (Lyambir'), ZA0S-Atyur'yevo, ZA38-El'niki, ZA4E-Izosimovka, ZAQ7-Temnikov, ZAQ9-Ten'gushevo, ZAS1-Torbeyevo, ZAZ9-Yavas, ZC3A-Ardatov, ZDV0-Purdoshki, ZE3H-Novoye Zubarevo, ZE8T-Dubenki
Posted Jan 18, 2016 21:06 by Andrey Anta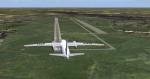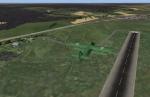 13.00Mb (244 downloads)
FS2004 Scenery - Russia-Penza region XWPK-Kuznetsk, XWPO-Penza (Sosnovka), ZA4M-Kamenka, ZA5E-Kikino, ZAG8-Russkiy Kameshkir, ZAQ1-Taneyevka, ZC2J-Ardym, ZC2K-Kondol', ZC2L-Pustyn', ZC3L-Verkhniy Lomov, ZC7M-Rodniki, ZDP7-Vadinsk, ZDP9-Arshinovka, ZE3M-Poim, ZE8U-Nikol'sk, ZEE4-Tamala, ZEE5-Kalininskoye, ZEE6-Aleksandrovka, ZEE7-Grigor'yevka, ZEK8-Pyasha, ZEV4-Spassk
Posted Jan 14, 2016 13:51 by Andrey Anta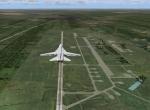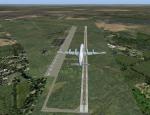 34.66Mb (313 downloads)
FS2004 Scenery-Russia-Orenburg region UWOD-Adamovka, UWOE-Sorochinsk, UWOH-Kvarkeno, UWOJ-Dombarovskiy, UWOM-Mednogorsk, UWON-Ponomarevka, UWOP-Pervomayskiy, UWOQ-Sol'-Iletsk (Elshanka), UWOR-Orsk, UWOS-Svetliy, UWOX-Buzuluk, UWOY-Orenburg (Kushkul' Sakmara), XWOA-Ashchibutak, XWOB-Buzuluk, XWOI-Cheben'ki, XWOL-Orsk (Chilizhnyi Dol), XWON-Orenburg-2, XWOR-Orsk (Gudron), XWOS-Sol'-Iletsk, XWOT-Totskoye, XWOW-Orsk (Pervomayskiy), XWTD-Dombarovskiy, ZA02-Abdulino, ZAR0-Terensay, ZC98-Donguz, ZD2F-Orenburg (Pugachi), ZDG7-Verigino, ZDL4-Alimbay
Posted Jan 7, 2016 11:28 by Andrey Anta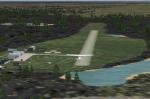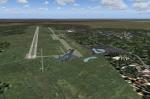 20.81Mb (326 downloads)
FS2004 Scenery-Russia-Nizhny Novgorod Region UWGD-Gorodets, UWGI-Nizhniy Novgorod (Babino), UWGL-Lyskovo, UWGO-Okhlopkovo, UWGU-Murom (Ustoichivyi), XUDE-Savasleyka, XWGJ-Shakhun'ya, ZA0L-Ardatov, ZA36-Elizar'yevo, ZAB3-Pelegovo, ZAK2-Shaldezhka, ZAN3-Sosnovka, ZAS7-Troyitsa, ZAS8-Trotsa, ZAU5-Urazovka, ZAX2-Vetluga, ZBK0-Dal'neye Konstantinovo, ZBK1-Sosnovskoye, ZC8T-Bol'shoye Gorevo, ZCB6-Nizhniy Novgorod (Kozino), ZCF5-Khvoschevka, ZCK0-Timiryazevo, ZD87-Volodarsk, ZD9R-Kstovo (Shava-Vostochny), ZDN8-Belyanikha, ZDN9-Ichalki, ZDP0-Stepanovo, ZDU7-Klyuchichshi, ZDV6-Shchukobor, ZE3G-Mechasovo, ZE7X-Ivanovskoye, ZE7Y-Steksovo, ZE97-Lyskovo (Okishino), ZE9H-Berezino, ZEC6-Vozrozhdeniye, ZED0-Spasskoye, ZED2-Znamenskiy, ZED3-Grudtsyno, ZEE2-Martyakhino, ZEE3-Pakhutino, ZEG0-Malaya Polyana, ZEK6-Nizhniy Novgorod (Dzerzhinsk), ZEP0-Arzamas, ZEY8-Medyana
Posted Dec 17, 2015 15:14 by Andrey Anta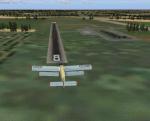 2.29Mb (239 downloads)
FS2004 Scenery-Russia-Mari El UWKC-Krasnogorka, UWKJ-Yoshkar-Ola (Pavlovo), XWKD-Yoshkar-Ola (Danilovo), ZA57-Kazin, ostrov, ZA5A-Khlebnikovo, ZA63-Kozikovo, ZA6T-Kuz'mino, ZA7Z-Mar'yino, ZA89-Mikryakovo, ZA9B-Novaya Sloboda, ZB01-Yurino, ZC6W-Toybekovo, ZC7X-Noviy Tor'yal, ZCJ2-Yurino-1, ZDS3-Shirokovo, ZE3F-Mari-Bilyamor, ZE3U-Kosolapovo, ZE45-Kuchka, ZE9W-Sernur, ZED9-Russkiy Kukmor, ZEE0-Ivanovka, ZEE1-Bol'shoy Vil'yal, ZEM2-Onuchino, ZEP7-Mit'kino, ZEP8-Kolyanur, ZEP9-Yuledur, ZEQ0-Mari-Turek, ZET2-Kuzhener, ZEV6-Yushkovo, ZEZ1-Elasy, ZF2Q-Nizhniy Rushener
Posted Dec 7, 2015 02:24 by Andrey Anta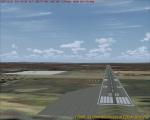 0.76Mb (210 downloads)
King Mswati-III International Airport, (IATA: SHO, ICAO: FDSK) originally named Sikhuphe International Airport, is an airport in Swaziland. It is planned to replace Matsapha Airport, which serves largely as a charter airport for small regional carriers such as SA Airlink. It is planned to handle up to 300,000 passengers per year.
Posted Dec 4, 2015 04:42 by Stuart Gilbert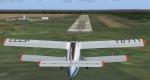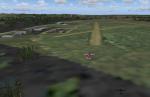 16.86Mb (274 downloads)
FS2004 Scenery-Russia-Bashkortostan H614-Davlekanovo, USCL-Novobelokatay, UWOA-Ak'yar, UWOI-Zilair, UWUD-Duvan, UWUE-Karaidel', UWUF-Neftekamsk, UWUG-Askino, UWUM-Ufa (Maksimovka), UWUO-Pervushino, UWUW-Starosubkhangulovo (Burzyan), XWUU-Ufa (Zabel'skiy), ZB0Y-Bizhbulyak, ZB10-Kirgiz-Miyaki, ZBG4-Dyurtyuli, ZD09-Novodesyatkino, ZE0B-Burzyan
Posted Nov 27, 2015 14:44 by Andrey Anta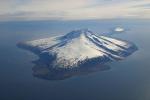 0.03Mb (612 downloads)
Jan Mayensfield Norway. Jan Mayen Island. FS2004
Posted Nov 22, 2015 16:14 by Alberto Thomas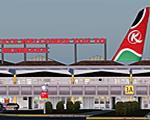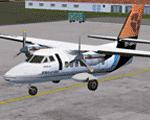 33.03Mb (1989 downloads)
This FS2004 project reproduce the african Mombasa Moi International Airport (Iata: MBO, Icao: HKMO) located on the coast of Kenya. If you are a tourist long-haul pilot, an air-safari bush pilot or a night-freight pilot this airport is a must have ! In the scenery you'll find all buldings (airport and close sourroundings buildings with full night lighting), hundred of custom made detailed objects, static and animated vehicles, animated scenery parts and a photoreal airport background. Each scenery part and object (frame-rate friendly thanks to the low poly design) has photoreal textures and everything is placed in the right position (which has been seen on summer 2015 at the real airport).English extendet handbook is included. Watch the screenshot and the demo video on the Albysim youtube chanel and enjoy all scenery features (in this free/demo edition some features are limited).
Posted Nov 21, 2015 04:23 by AlbySim Scenery Design (Alberto Di Bolzano)