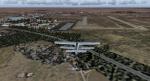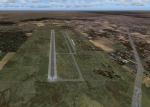 30.12Mb (238 downloads)
FS2004 Scenery-Russia-Ryazan Region H363-Prosandeyevka, HA26-Kanino, HD1F-Trudolyubovka, UUBG-Sasovo, UUBR-Ryazan' (Turlatovo), UUBY-Ryazan' (Protasovo), UUBZ-Ryazan' (Listvyanka), XUWR-Ryazhsk, XUWS-Sel'tsy, ZA18-Bel'skoye, ZA2H-Chuchkovo, ZA52-Kasimov, ZA7A-Lesnaya Polyana, ZA86-MIKHALKOVO, ZA8M-Nazar'evo, ZAI6-Sarayi, ZAJ9-Shatsk, ZAK4-Sharik, ZAM0-Skopin, ZAM4-Sobolevo, ZAO2-Starozhilovo, ZB0U-Shilovo (Krutitsy), ZB0V-Sapozhok, ZB21-Panino, ZB2F-Elat'ma, ZB7D-Gavrilovskoye, ZBI6-Mikhaylov, ZC77-Ukholovo, ZC78-Koverskoye, ZC82-Gryaznoye, ZCT9-Ryazan' (Globus), ZCZ2-Pitelino, ZDN7-Ermish', ZDP1-Kadom, ZDP2-Betino, ZDP3-Morinskoye, ZDP4-Krasniy Soyuz, ZDP8-Korablino, ZDQ0-Zakharovo, ZEV5-Pertovo
Posted Oct 23, 2015 00:10 by Andrey Anta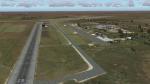 26.41Mb (268 downloads)
Russia-Lipetsk Region UUOU-Usman (Chistoozerskaya), XUOU-Usman' (Sharshki), XUWG-LIipetsk (Gryazi), XUWL-Lipetsk-2, ZA0X-Kalabino, ZA28-Butyrki, ZA67-Krasnoye, ZA6X-Lamskaya, ZA7E-Lev Tolstoy, ZAF4-Petrovskiye Vyselki, ZB0X-Stebayevo, ZB15-Kuyman', ZB16-Chastaya Dubrava, ZB17-Chirikovo, ZB1A-Troyekurovo, ZB1D-Pyatiletka, ZB1E-Khlevnoye, ZB1F-Nikol'skoye, ZB1G-Baygora, ZB1H-Karamyshevo, ZB1I-Lipetsk (Novaya Derevnya), ZB1N-Srednyaya Matrenka, ZB1O-Zaval'noye, ZBI7-Chaplygin, ZC3D-Chechersky, ZC74-Shovskoye, ZC76-Izmalkovo, ZC90-Elets (Telegino), ZC91-Nizhnyaya Matrenka, ZE3K-Parshinovka, ZE6P-Argamach, ZE9K-Krasnaya Polyana, ZEH0-Kalikino, ZEH1-Panino, ZEH3-Krutchenskaya Baygora, ZEH4-Fyedorovka, ZEH5-Andreyevka
Posted Oct 6, 2015 18:29 by Andrey Anta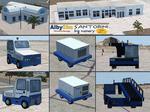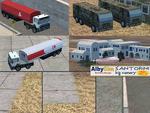 17.89Mb (873 downloads)
This FS2004 package is a 50 new texture update for our previous Greek Island Santorini scenery. The original project contains the Santorini Thira Int. Airport (Iata: JTR - Icao: LGSR) scenery and the Santorini island scenery (lanclasses, landmarks, autogen and more). Watch the screenshot and the demo video on the Albysim youtube chanel and check all scenery features reserved to the Premiun User (3D papi lights, 3D taxi lights, new vehicles, new autogen greek houses, new volumetric grass, new cablecar, other new details and objects).
Posted Sep 30, 2015 11:29 by Albysim Scenery Design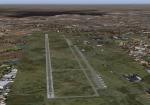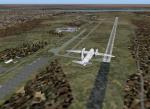 30.69Mb (286 downloads)
FS2004 Scenery-Russia-Voronezh Region H701-Kriusha, UUOQ-Voronezh (Parus), UUOX-Khava, UUOY-Voronezh (Borshchevo), XUOG-Voronezh (Gremyach'ye), XUOI-Buturlinovka, XUOW-Voronezh (Baltimor), ZA0I-Anna (Sadovoye), ZA1K-Boguchar, ZA32-ELAN'-KOLENO, ZA3H-Fomenkovo, ZA4I-Kalach, ZA4V-Kantemirovka, ZA5W-Kostino-Otdelets, ZA78-Leskovo, ZA7Q-Malyye Alabukhi, ZA85-Melovatka, ZA9Q-Ol'khovatka, ZAB1-Pavlovsk, ZAG3-Rossosh', ZAG4-Rostoshi, ZAH7-Saguny, ZAJ0-Seloma, ZAY9-Vyaznovatovka, ZB7E-Novaya Kalitva, ZB7I-Ostrogozhsk, ZC37-Talovaya, ZC7D-Bobrov, ZC7E-Davydovka, ZC7F-Chigorak, ZCS0-Talovaya-1, ZD5A-Pereleshino, ZD5B-Chernavka, ZD5C-Khokhol'skiy, ZEF9-Aleksandrovka, ZEH2-Kaver'ye, ZEP1-Ertil'
Posted Sep 28, 2015 02:43 by Andrey Anta
3.80Mb (233 downloads)
FS2004 Scenery-Russia-Primorskii krai HA5E-Sukhaya Rechka, UHBL-Arsenyev (North), UHHA-Ada, UHHD-Dal'nerechensk, UHHL-Olon, UHTG-Amgu, UHTI-Kiyevka, UHTL-Laukhe, UHTM-Maksimovka, UHTQ-Svetlaya, UHTS-Samarga, UHTW-Vostok-2, UHTY-Unty, UHTZ-Agzu, UHWD-Dal'negorsk, UHWE-Edinka, UHWK-Kavalerovo, UHWP-Plastun, UHWR-Roschino, UHWS-Serafimovka, UHWT-Terney, XHID-Golubovka, XHIE-Chernyshevka, XHIN-Voznesenka, XHIW-Voskresenka, XHWM-Mikhaylovka, XHWO-Barano-Orenburgskiy, ZA5M-Koksharovka, ZA6Z-Lastochka, ZAW3-Velikaya Kema, ZC32-Lazo, ZD2G-Petrovka (Vladivostok), ZD2X-Avdeyevka, ZD2Y-Guberovo, ZD32-Verkhniy Pereval, ZD6N-Uzhaya Uglovaya (Vladivostok), ZE06-Patrokl (Vladivostok), ZE3Y-Milogradovo
Posted Sep 15, 2015 17:00 by Andrey Anta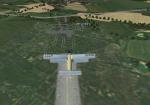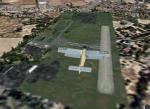 19.58Mb (200 downloads)
FS2004 Scenery-Russia-Oryol region UUOR-Orel (Yuzhniy), XUOE-Orel (Pugachevka), ZA9V-Orel (Severniy), ZAN7-Stal'noi Kon', ZAR9-Topki, ZC3H-Dobry, ZC3J-Boytsovskiy, ZC53-Lavrovo, ZC64-Nikol'skoye, ZC6X-Pen'shino, ZC6Y-Navesnoye, ZC70-Kromy, ZC71-Verkhov'ye, ZC72-Znamenskoye, ZC73-Shablykino, ZC75-Taldykino, ZE1E-Dolgoye, ZE3P-Khvorostyanka, ZE3Q-Bolkhov, ZE3R-Bunino, ZE3T-Kolpny, ZE99-Livny, ZE9A-Pokrovskoye, ZEE9-Glebovo, ZEF0-Podbelevets, ZEF1-Dubovaya Roshcha, ZEK9-Lyubanovo
Posted Sep 15, 2015 16:55 by Andrey Anta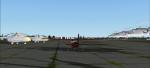 0.32Mb (224 downloads)
Russia-Kursk region airports fix for uuok
Posted Sep 5, 2015 04:40 by vlad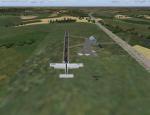 30.05Mb (237 downloads)
FS2004 Scenery-Russia-Kursk region HA0E-Belaya, HA0J-Bol'shoye Soldatskoye, UUOH-Khomutovka, UUOI-Tim, UUOK-Kursk (Vostochny), XUOK-Kursk (Vostochny-2), XUOS-Kursk (Ryshkovo), ZA2F-Cheremisinovo, ZA2Q-Dmitriev-L'govskii, ZA3E-Fatezh, ZA40-Gorshechnoye, ZA54-Kastornoye, ZA5L-Klishino, ZA7V-Manturovo, ZA9H-Oboyan', ZAC1-Petrik, ZAE6-Pristen', ZAH2-Ryl'sk, ZAH3-Gromashovka, ZAK6-Shchigry, ZAM9-Stariy Leshchin, ZAR1-Tetkino, ZB35-Sudzha, ZB9O-Spasskoye, ZC2V-Glushkovo, ZEK4-Yablonoviy
Posted Sep 3, 2015 22:14 by Andrey Anta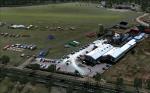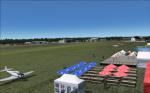 148.90Mb (432 downloads)
EPGO GORASZKA 2010: The Airshow Challenge (2010) features an extremely detailed scenery of EPGO small airfield located 15km from Warsaw, Poland, fully compatible with FS2004. EPGO Goraszka is a small airfield built in 1994, which currently belongs to General Aviation company offering aero-taxi flights, air transport, special flights (air photo, patrol) and airport services. The airport has a 800m-long runway and a lightened helipad. It held an annual International Aviation Picnic from 1996 till 2010. The 2010 scenery recreated one of the "Picnics" in EPGO airfield, with hundrieds of various real-life objects (static displays), people, static aircraft and the airport itself in a great detail. The scenery features high quality photoreal textures of all airport buildings, hundrieds of 3D objects, life in the airport (people and cars), AI traffic, animations and effects, interior of control tower and much more. The package also includes charts and airfield specification. The product is equipped with an automatic installer, but you need to manually add the airport into the Flight Simulator Scenery Library (see attached manual). Please uninstall all previous versions of this airport you may have installed before. Please make also sure that no duplicated AFCAD files are installed. Enjoy your virtual flying with Drzewiecki Design!
Posted Aug 30, 2015 00:09 by Drzewiecki Design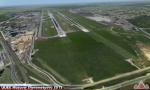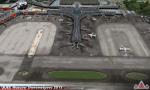 14.82Mb (467 downloads)
UUEE MOSCOW SHEREMETYEVO 2015 DEMO is a scenery of UUEE Sheremetyevo airport in Moscow, Russia, fully compatible with FS2004. Moscow is the capital city and the most populous federal subject of Russia. Sheremetyevo International Airport (SVO/UUEE) is an international airport located in Khimki, Moscow Oblast. It is a hub for passenger operations of the Russian international airline Aeroflot, and is one of 3 major airports that serve Moscow. This Demo version of the commercial product is a fully functional freeware scenery, perfectly alligned with the full payware version. This ensures no problems with online (VATSIM, IVAO and multiplayer) flying in case some users have the payware scenery and some don't. Most objects are modelled as in the full version but covered with low resolution textures. The product is equipped with an automatic installer, which means that the scenery will be automatically added to the Flight Simulator Scenery Library. Please uninstall all versions of this airport you may have installed before, prior to installing this product. Please also make also sure that no duplicated AFCAD files are installed. Enjoy your virtual flying with Drzewiecki Design!
Posted Aug 28, 2015 09:58 by Drzewiecki Design