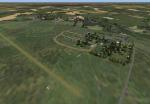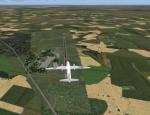 24.84Mb (285 downloads)
FS2004 Scenery-Russia-Tatarstan H612-Nizh. Maktama, HB5Y-Muslyumovo, HCE5-Laishevo-SP, UWKF-Baltasi, UWKI-Chistopol', UWKK-Kazan' (Ippodrom) вертодром, UWKL-Yelabuga (Severniy), UWKP-Menzelinsk, UWKQ-Kuralovo, UWKR-Sarmanovo, UWKT-Bolgar, UWKW-Kazan' (Yudino), UWKX-Spasskoye, UWTA-Kazan' (Atlas), UWTP-Al'met'yevsk (Poyma), UWTW-Kazan' (Vishnevka), UWTX-Kazan' (Avtodrom), UWUK-Oktyabr'skiy, UWUZ-Aktanysh, UWWL-Nurlat, XWKR-Kazan' (Kurkachi), ZA11-Bazarniye Mataki, ZA56-Kazanbash, ZA92-Noviy Kishit, ZAV2-Nizhniye Aty, ZB2M-Korabel'naya Roshcha, ZB5P-Bol'shaya Atnya, ZCG7-Aznakayevo, ZE01-Salmany, ZE3V-Yakovlevo, ZE5D-Tatarskoye Khodyashevo, ZE5E-Derzhavino, ZE5F-Kamskoye Ust'ye, ZE5G-Staroye Churilino, ZE68-Kazan'-2, ZE9U-Iske-Ryazyap, ZEB4-Karaishevo, ZEL5-Irekle, ZF1N-Kazan' (Aymashurma)
Posted Feb 16, 2016 16:16 by Andrey Anta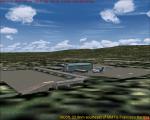 3.30Mb (352 downloads)
Angel Albino Corzo International Airport (IATA: TGZ, ICAO: MMTG) (Spanish: Aeropuerto Internacional Angel Albino Corzo), also known as Tuxtla Gutierrez International Airport, is an international airport serving the Mexican municipality of Chiapa de Corzo, Chiapas. It handles air traffic for the city of Tuxtla Gutierrez and central Chiapas, including the popular tourist destination of San Cristobal de las Casas. FS2004
Posted Feb 15, 2016 14:46 by Stuart John Gilbert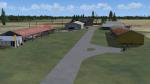 30.35Mb (244 downloads)
This is a FS9 self-contained scenery package for the York airport in Southern Ontario, Canada, CPP6. This one is corrected and tested. I apologise for the previous version that didn't work. This is a small airport but, as it turns out, busy. This package works in FS2004 (FS9). It also works in FSX but with reduced items - there is a better version at Simviation for FSX. This one doesn't work in Prepar3D. There is another package for P3D, but animations and timed objects don't work in Prepar3D. The package includes traffic aircraft. If you install the aircraft in the appropriate Aircraft folder in FS9, the traffic will appear; if not, the traffic won't appear. Made by Fern Marques with aircraft models by Dave Pearce.
Posted Feb 13, 2016 15:07 by Fern Marques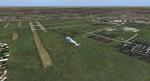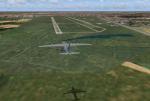 25.22Mb (294 downloads)
FS2004 Scenery-Russia-Saratov region HD7W-Krasny Kut (Komsomol'skoye), UWSA-Arkadak, UWSG-Gorny, UWSO-Ozinki, UWSP-Pugachev, UWSW-Balashov (Repnoye), UWSX-Saratov (Shumeyka), UWWA-Perelyub, XWPP-Petrovsk, XWPT-Saratov (Tatischevo), XWPU-Balashov (Turki), XWRK-Kozhin, XWSA-Atkarsk, XWSB-Bagay-Baranovka, XWSD-Saratov (Dubki), XWWW-Vol'sk, ZA4J-Kalininsk, ZA9D-Novopokrovskoye, ZAC3-Petrovsk-2, ZAL7-Atkarsk (Sinitsyno), ZAZ3-Krasny Kut (Yamskoye), ZBK4-Balakovo (Raduzhniy), ZC3M-Ternovka, ZD6M-Balashov (Kamenka), ZD8T-Krasny Kut (Pushkino), ZDX1-Krasnoarmeysk, ZE26-Krasny Kut (Krasniy Oktyabr'), ZED4-Saratov (Saburovka), ZEJ6-Ershov, ZEL6-Tersa, ZF3G-Beloyarskiy
Posted Feb 4, 2016 15:27 by Andrey Anta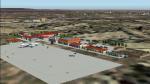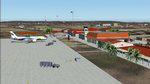 11.69Mb (315 downloads)
This scenery is the first part of my 'Holiday in Cambodia' series. It is very difficult to get information about most airports in Cambodia, and there is a real lack of photographs available on the internet. As such, most of the information I used to create this scenery was based on my own travels to the area earlier this year, as well as some information posted to the airport's website. I say it's the 'first part', but in reality there won't be any more Cambodian scenery unless someone sends me a lot of photographs of other airports.
Posted Feb 2, 2016 19:44 by martin strong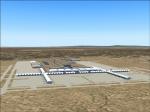 1.19Mb (1346 downloads)
FS2004 Suvarnabhumi International Airport Photoreal Scenery (VTBS), Bangkok, Thailand. Photoscenery of the new airport created from satellite photos
Posted Jan 30, 2016 14:25 by vladimir khasilev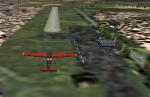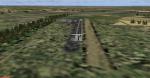 19.49Mb (205 downloads)
FS2004 Scenery-Russia-Samara region UWW1-Nizhnee Sancheleyevo, UWWE-Verkhneye Sancheleyevo, UWWI-Georgiyevka, UWWN-Lunachar, UWWQ-Samara (Krasnyy Yar), UWWR-Samara (Rozhdestveno GA), UWWT-Tol'yatti, XWWB-Bezenchuk, XWWD-Samara (Rozhdestveno MO), XWWZ-Chapayevsk (Zvezda), ZB0L-Voskresenka (Аeropark), ZCJ3-Tol'yatti (Podstepki), ZDK0-Isakly, ZED8-Sosnoviy Solonets, ZET1-Tol'yatti (Vasil'yevka), ZET3-Stariy Amanak, ZET6-Samara (Chayka)
Posted Jan 22, 2016 15:50 by Andrey Anta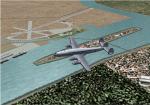 1.39Mb (151 downloads)
Basra Maqil 1957 a busy halfway house between Europe and the Far East. This scenery is not complete, some faces of the Art Deco Terminal building are missing textures, but the general atmosphere is captured. Requires Calclassic Scenery Library to be installed
Posted Jan 19, 2016 02:45 by Finlay Fraser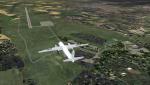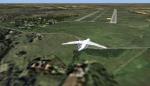 20.82Mb (265 downloads)
FS2004 Scenery-Russia-Republic of Mordovia UWPS-Saransk, XWPS-Saransk (Lyambir'), ZA0S-Atyur'yevo, ZA38-El'niki, ZA4E-Izosimovka, ZAQ7-Temnikov, ZAQ9-Ten'gushevo, ZAS1-Torbeyevo, ZAZ9-Yavas, ZC3A-Ardatov, ZDV0-Purdoshki, ZE3H-Novoye Zubarevo, ZE8T-Dubenki
Posted Jan 18, 2016 21:06 by Andrey Anta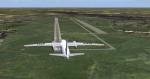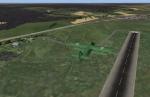 13.00Mb (232 downloads)
FS2004 Scenery - Russia-Penza region XWPK-Kuznetsk, XWPO-Penza (Sosnovka), ZA4M-Kamenka, ZA5E-Kikino, ZAG8-Russkiy Kameshkir, ZAQ1-Taneyevka, ZC2J-Ardym, ZC2K-Kondol', ZC2L-Pustyn', ZC3L-Verkhniy Lomov, ZC7M-Rodniki, ZDP7-Vadinsk, ZDP9-Arshinovka, ZE3M-Poim, ZE8U-Nikol'sk, ZEE4-Tamala, ZEE5-Kalininskoye, ZEE6-Aleksandrovka, ZEE7-Grigor'yevka, ZEK8-Pyasha, ZEV4-Spassk
Posted Jan 14, 2016 13:51 by Andrey Anta