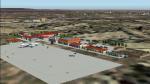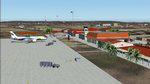 11.69Mb (287 downloads)
This scenery is the first part of my 'Holiday in Cambodia' series. It is very difficult to get information about most airports in Cambodia, and there is a real lack of photographs available on the internet. As such, most of the information I used to create this scenery was based on my own travels to the area earlier this year, as well as some information posted to the airport's website. I say it's the 'first part', but in reality there won't be any more Cambodian scenery unless someone sends me a lot of photographs of other airports.
Posted Feb 2, 2016 19:44 by martin strong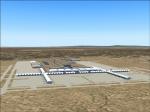 1.19Mb (1222 downloads)
FS2004 Suvarnabhumi International Airport Photoreal Scenery (VTBS), Bangkok, Thailand. Photoscenery of the new airport created from satellite photos
Posted Jan 30, 2016 14:25 by vladimir khasilev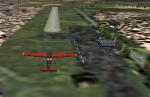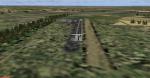 19.49Mb (194 downloads)
FS2004 Scenery-Russia-Samara region UWW1-Nizhnee Sancheleyevo, UWWE-Verkhneye Sancheleyevo, UWWI-Georgiyevka, UWWN-Lunachar, UWWQ-Samara (Krasnyy Yar), UWWR-Samara (Rozhdestveno GA), UWWT-Tol'yatti, XWWB-Bezenchuk, XWWD-Samara (Rozhdestveno MO), XWWZ-Chapayevsk (Zvezda), ZB0L-Voskresenka (Аeropark), ZCJ3-Tol'yatti (Podstepki), ZDK0-Isakly, ZED8-Sosnoviy Solonets, ZET1-Tol'yatti (Vasil'yevka), ZET3-Stariy Amanak, ZET6-Samara (Chayka)
Posted Jan 22, 2016 15:50 by Andrey Anta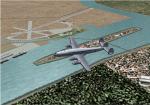 1.39Mb (145 downloads)
Basra Maqil 1957 a busy halfway house between Europe and the Far East. This scenery is not complete, some faces of the Art Deco Terminal building are missing textures, but the general atmosphere is captured. Requires Calclassic Scenery Library to be installed
Posted Jan 19, 2016 02:45 by Finlay Fraser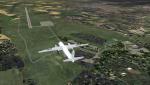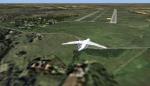 20.82Mb (247 downloads)
FS2004 Scenery-Russia-Republic of Mordovia UWPS-Saransk, XWPS-Saransk (Lyambir'), ZA0S-Atyur'yevo, ZA38-El'niki, ZA4E-Izosimovka, ZAQ7-Temnikov, ZAQ9-Ten'gushevo, ZAS1-Torbeyevo, ZAZ9-Yavas, ZC3A-Ardatov, ZDV0-Purdoshki, ZE3H-Novoye Zubarevo, ZE8T-Dubenki
Posted Jan 18, 2016 21:06 by Andrey Anta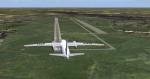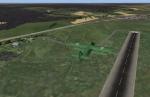 13.00Mb (210 downloads)
FS2004 Scenery - Russia-Penza region XWPK-Kuznetsk, XWPO-Penza (Sosnovka), ZA4M-Kamenka, ZA5E-Kikino, ZAG8-Russkiy Kameshkir, ZAQ1-Taneyevka, ZC2J-Ardym, ZC2K-Kondol', ZC2L-Pustyn', ZC3L-Verkhniy Lomov, ZC7M-Rodniki, ZDP7-Vadinsk, ZDP9-Arshinovka, ZE3M-Poim, ZE8U-Nikol'sk, ZEE4-Tamala, ZEE5-Kalininskoye, ZEE6-Aleksandrovka, ZEE7-Grigor'yevka, ZEK8-Pyasha, ZEV4-Spassk
Posted Jan 14, 2016 13:51 by Andrey Anta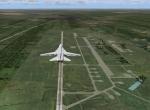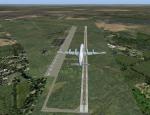 34.66Mb (281 downloads)
FS2004 Scenery-Russia-Orenburg region UWOD-Adamovka, UWOE-Sorochinsk, UWOH-Kvarkeno, UWOJ-Dombarovskiy, UWOM-Mednogorsk, UWON-Ponomarevka, UWOP-Pervomayskiy, UWOQ-Sol'-Iletsk (Elshanka), UWOR-Orsk, UWOS-Svetliy, UWOX-Buzuluk, UWOY-Orenburg (Kushkul' Sakmara), XWOA-Ashchibutak, XWOB-Buzuluk, XWOI-Cheben'ki, XWOL-Orsk (Chilizhnyi Dol), XWON-Orenburg-2, XWOR-Orsk (Gudron), XWOS-Sol'-Iletsk, XWOT-Totskoye, XWOW-Orsk (Pervomayskiy), XWTD-Dombarovskiy, ZA02-Abdulino, ZAR0-Terensay, ZC98-Donguz, ZD2F-Orenburg (Pugachi), ZDG7-Verigino, ZDL4-Alimbay
Posted Jan 7, 2016 11:28 by Andrey Anta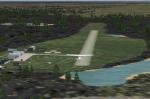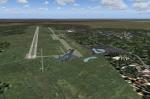 20.81Mb (280 downloads)
FS2004 Scenery-Russia-Nizhny Novgorod Region UWGD-Gorodets, UWGI-Nizhniy Novgorod (Babino), UWGL-Lyskovo, UWGO-Okhlopkovo, UWGU-Murom (Ustoichivyi), XUDE-Savasleyka, XWGJ-Shakhun'ya, ZA0L-Ardatov, ZA36-Elizar'yevo, ZAB3-Pelegovo, ZAK2-Shaldezhka, ZAN3-Sosnovka, ZAS7-Troyitsa, ZAS8-Trotsa, ZAU5-Urazovka, ZAX2-Vetluga, ZBK0-Dal'neye Konstantinovo, ZBK1-Sosnovskoye, ZC8T-Bol'shoye Gorevo, ZCB6-Nizhniy Novgorod (Kozino), ZCF5-Khvoschevka, ZCK0-Timiryazevo, ZD87-Volodarsk, ZD9R-Kstovo (Shava-Vostochny), ZDN8-Belyanikha, ZDN9-Ichalki, ZDP0-Stepanovo, ZDU7-Klyuchichshi, ZDV6-Shchukobor, ZE3G-Mechasovo, ZE7X-Ivanovskoye, ZE7Y-Steksovo, ZE97-Lyskovo (Okishino), ZE9H-Berezino, ZEC6-Vozrozhdeniye, ZED0-Spasskoye, ZED2-Znamenskiy, ZED3-Grudtsyno, ZEE2-Martyakhino, ZEE3-Pakhutino, ZEG0-Malaya Polyana, ZEK6-Nizhniy Novgorod (Dzerzhinsk), ZEP0-Arzamas, ZEY8-Medyana
Posted Dec 17, 2015 15:14 by Andrey Anta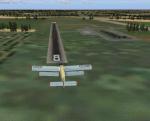 2.29Mb (214 downloads)
FS2004 Scenery-Russia-Mari El UWKC-Krasnogorka, UWKJ-Yoshkar-Ola (Pavlovo), XWKD-Yoshkar-Ola (Danilovo), ZA57-Kazin, ostrov, ZA5A-Khlebnikovo, ZA63-Kozikovo, ZA6T-Kuz'mino, ZA7Z-Mar'yino, ZA89-Mikryakovo, ZA9B-Novaya Sloboda, ZB01-Yurino, ZC6W-Toybekovo, ZC7X-Noviy Tor'yal, ZCJ2-Yurino-1, ZDS3-Shirokovo, ZE3F-Mari-Bilyamor, ZE3U-Kosolapovo, ZE45-Kuchka, ZE9W-Sernur, ZED9-Russkiy Kukmor, ZEE0-Ivanovka, ZEE1-Bol'shoy Vil'yal, ZEM2-Onuchino, ZEP7-Mit'kino, ZEP8-Kolyanur, ZEP9-Yuledur, ZEQ0-Mari-Turek, ZET2-Kuzhener, ZEV6-Yushkovo, ZEZ1-Elasy, ZF2Q-Nizhniy Rushener
Posted Dec 7, 2015 02:24 by Andrey Anta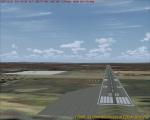 0.76Mb (179 downloads)
King Mswati-III International Airport, (IATA: SHO, ICAO: FDSK) originally named Sikhuphe International Airport, is an airport in Swaziland. It is planned to replace Matsapha Airport, which serves largely as a charter airport for small regional carriers such as SA Airlink. It is planned to handle up to 300,000 passengers per year.
Posted Dec 4, 2015 04:42 by Stuart Gilbert