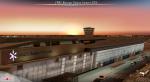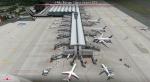 15.67Mb (611 downloads)
EPWA Warsaw Chopin Airport 2015 DEMO: features an extremely detailed scenery of EPWA Chopin airport in Warsaw, Poland, fully compatible with FS2004. This product is a fully functional DEMO version of the commercial payware product. It features same airport layout as in the full version but with limited 3D objects and low resolution textures. Using this free demo ensures no problems with online (VATSIM, IVAO, multiplayer etc.) flying in case some users use the payware scenery and some don't. Warsaw Chopin Airport (WAW / EPWA) is is an international airport located in Warsaw, Poland's capital, which handles just under 40% of the country's air passenger traffic. There are two crossing runways (2800m and 3690m), a number of hangars, a cargo terminal and a passenger terminal, completely rebuilt in 2008-2015. The product is equipped with an automatic installer, which means that the scenery will be automatically added to the Flight Simulator Scenery Library. Please uninstall all previous versions of this airport you may have installed before. Please make also sure that no duplicated AFCAD files are installed. Enjoy your virtual flying with Drzewiecki Design!
Posted Mar 4, 2016 04:40 by Drzewiecki Design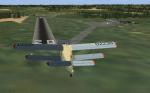 6.58Mb (172 downloads)
FS2004 Scenery-Russia-Chuvashia ZA0C-Alikovo, ZA2J-Cyvil'sk, ZA6Q-Kuvakino, ZAB6-Persirlany, ZAU6-Urmary, ZB18-Ibresi, ZB19-Krasny Partizan, ZB7R-Morgaushy, ZCU1-Krasnoarmeyskoye, ZCU2-Shat'maposi, ZDP5-Krasnyye Chetayi, ZDP6-Khornzor, ZDQ3-Poretskoye, ZDQ4-Shibylgi, ZDQ6-Kostyumery, ZED7-Shaymurzino, ZEL7-Karakitan, ZEM1-Soygino
Posted Mar 2, 2016 03:52 by Andrey Anta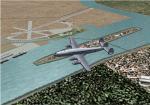 1.75Mb (241 downloads)
Basra Maqil 1957 a busy halfway house between Europe and the Far East. This scenery is not complete, some faces of the Art Deco Terminal building are missing textures, but the general atmosphere is captured. The sceneries have been modified to accept Calclassic AI planes. Requires Calclassic Scenery Library to be installed
Posted Mar 1, 2016 04:58 by Finlay Fraser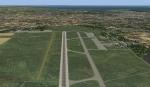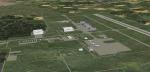 46.26Mb (216 downloads)
FS2004 Scenery-Russia-Ulyanovsk region UWLB-Beketovka, UWLL-Ul'yanovsk (Baratayevka), UWLN-Novoselki, UWLS-Soldatskaya Tashla, UWLW-Ul'yanovsk (Vostochniy), XWPB-Bazarny Syzgan, XWWN-Ul'yanovsk (Belyy Klyuch), XWWR-Rep'yevka, ZAB8-Pervomayskiy, ZB2B-Bryandino, ZC67-Elshanka, ZCJ8-Kiprey, ZDW3-Elaur, ZDZ0-Radishchevo, ZDZ1-Staraya Kulatka, ZDZ8-Nikolayevka, ZE87-Tiinsk, ZE88-Lesnaya Khmelyevka, ZE89-SPK im. Krupskoy (5-y otdeleniye), ZE8A-Kargino, ZE8B-SPK im. Krupskoy (4-y otdeleniye), ZE8C-Novaya Besovka, ZE8D-OPH, ZE8F-Kuzovatovo, ZE8G-Rokotushka, ZE8H-Sengiley, ZE8L-Noviy Uren', ZE8M-Pavlovka, ZE8N-Noviy Beliy Yar, ZE8R-Barysh, ZE9R-Urazgil'dino, ZE9S-Lebyazh'ye, ZE9T-Malaya Kandala, ZEA4-Tetyushskoye, ZEL8-Ken'sha
Posted Feb 26, 2016 03:52 by Andrey Anta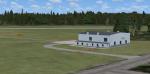 2.60Mb (134 downloads)
Emsdale CNA4 for FS9. This is a self-contained scenery package to correct location and add some reality to the small airport of Emsdale CNA4, 250 km north of Toronto. This is a small airport with an unlikely concrete hangar. It was busier in the past, but is is pretty calm now. This airport has two claims to fame: First, it was used as a training camp in the 40s for Norwegian pilots, mechanics and other personnel for the war effort and Second, it was quite busy during the G8 Summit meeting that took place at the Deerhurst Resort in Huntsville. The big aircraft (Obama's and Putin's) landed in North Bay and they were rushed to Deerhust by helicopter, but all security aircraft, ground radar and other security aparatus was located at Emsdale. The scenery includes traffic of a Piper Cub. I used the default Piper Cub, so there are no planes to install. Made by Fern Marques.
Posted Feb 20, 2016 16:14 by Fern Marques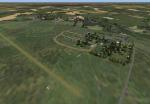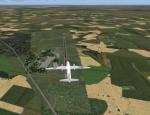 24.84Mb (187 downloads)
FS2004 Scenery-Russia-Tatarstan H612-Nizh. Maktama, HB5Y-Muslyumovo, HCE5-Laishevo-SP, UWKF-Baltasi, UWKI-Chistopol', UWKK-Kazan' (Ippodrom) вертодром, UWKL-Yelabuga (Severniy), UWKP-Menzelinsk, UWKQ-Kuralovo, UWKR-Sarmanovo, UWKT-Bolgar, UWKW-Kazan' (Yudino), UWKX-Spasskoye, UWTA-Kazan' (Atlas), UWTP-Al'met'yevsk (Poyma), UWTW-Kazan' (Vishnevka), UWTX-Kazan' (Avtodrom), UWUK-Oktyabr'skiy, UWUZ-Aktanysh, UWWL-Nurlat, XWKR-Kazan' (Kurkachi), ZA11-Bazarniye Mataki, ZA56-Kazanbash, ZA92-Noviy Kishit, ZAV2-Nizhniye Aty, ZB2M-Korabel'naya Roshcha, ZB5P-Bol'shaya Atnya, ZCG7-Aznakayevo, ZE01-Salmany, ZE3V-Yakovlevo, ZE5D-Tatarskoye Khodyashevo, ZE5E-Derzhavino, ZE5F-Kamskoye Ust'ye, ZE5G-Staroye Churilino, ZE68-Kazan'-2, ZE9U-Iske-Ryazyap, ZEB4-Karaishevo, ZEL5-Irekle, ZF1N-Kazan' (Aymashurma)
Posted Feb 16, 2016 16:16 by Andrey Anta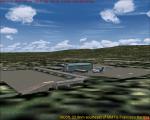 3.30Mb (179 downloads)
Angel Albino Corzo International Airport (IATA: TGZ, ICAO: MMTG) (Spanish: Aeropuerto Internacional Angel Albino Corzo), also known as Tuxtla Gutierrez International Airport, is an international airport serving the Mexican municipality of Chiapa de Corzo, Chiapas. It handles air traffic for the city of Tuxtla Gutierrez and central Chiapas, including the popular tourist destination of San Cristobal de las Casas. FS2004
Posted Feb 15, 2016 14:46 by Stuart John Gilbert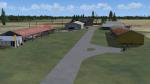 30.35Mb (146 downloads)
This is a FS9 self-contained scenery package for the York airport in Southern Ontario, Canada, CPP6. This one is corrected and tested. I apologise for the previous version that didn't work. This is a small airport but, as it turns out, busy. This package works in FS2004 (FS9). It also works in FSX but with reduced items - there is a better version at Simviation for FSX. This one doesn't work in Prepar3D. There is another package for P3D, but animations and timed objects don't work in Prepar3D. The package includes traffic aircraft. If you install the aircraft in the appropriate Aircraft folder in FS9, the traffic will appear; if not, the traffic won't appear. Made by Fern Marques with aircraft models by Dave Pearce.
Posted Feb 13, 2016 15:07 by Fern Marques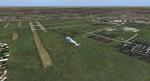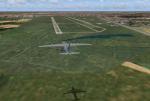 25.22Mb (179 downloads)
FS2004 Scenery-Russia-Saratov region HD7W-Krasny Kut (Komsomol'skoye), UWSA-Arkadak, UWSG-Gorny, UWSO-Ozinki, UWSP-Pugachev, UWSW-Balashov (Repnoye), UWSX-Saratov (Shumeyka), UWWA-Perelyub, XWPP-Petrovsk, XWPT-Saratov (Tatischevo), XWPU-Balashov (Turki), XWRK-Kozhin, XWSA-Atkarsk, XWSB-Bagay-Baranovka, XWSD-Saratov (Dubki), XWWW-Vol'sk, ZA4J-Kalininsk, ZA9D-Novopokrovskoye, ZAC3-Petrovsk-2, ZAL7-Atkarsk (Sinitsyno), ZAZ3-Krasny Kut (Yamskoye), ZBK4-Balakovo (Raduzhniy), ZC3M-Ternovka, ZD6M-Balashov (Kamenka), ZD8T-Krasny Kut (Pushkino), ZDX1-Krasnoarmeysk, ZE26-Krasny Kut (Krasniy Oktyabr'), ZED4-Saratov (Saburovka), ZEJ6-Ershov, ZEL6-Tersa, ZF3G-Beloyarskiy
Posted Feb 4, 2016 15:27 by Andrey Anta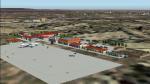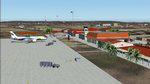 11.69Mb (203 downloads)
This scenery is the first part of my 'Holiday in Cambodia' series. It is very difficult to get information about most airports in Cambodia, and there is a real lack of photographs available on the internet. As such, most of the information I used to create this scenery was based on my own travels to the area earlier this year, as well as some information posted to the airport's website. I say it's the 'first part', but in reality there won't be any more Cambodian scenery unless someone sends me a lot of photographs of other airports.
Posted Feb 2, 2016 19:44 by martin strong