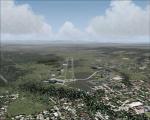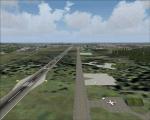 23.88Mb (226 downloads)
This airfield located in the beautiful Allgaeu (Bavaria, South-Germany) has been closed since several years. For special reasons it gets reopened temporarly. My airport layout in version 1 looked a bit different then it was appearing in Aerosoft's Real Germany 3, therefore I reworked the entire airport and now everything should be in the proper position as supposed to. Version 2 replaces V1 completely.
Posted May 3, 2017 22:32 by Ronald Falzon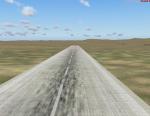 0.11Mb (162 downloads)
New Ulaanbaatar International Airport Mongolia. FS2004
Posted Apr 26, 2017 10:52 by Alberto Thomas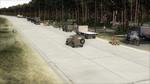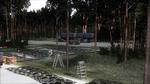 161.06Mb (388 downloads)
FS2004 scenery. Two areas of field operation airfields as used by the Harriers doing VTOL manoeuvres those days in the 80s. These sceneries include highly detailed objects and lots of tweaked models. This package comes with seasonal textures and VTOL Harrier AI aircraft models by John Young. Appropriate traffic files included.Please read the included manual carefully to bring the sceneries alive. By Manfred Schyma and Michael Lennig
Posted Apr 23, 2017 07:01 by admin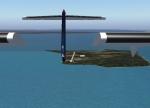 0.06Mb (122 downloads)
Corisco Island. FGCO Equatorial Guinea for FS2004
Posted Apr 16, 2017 22:33 by Alberto Thomas
0.01Mb (124 downloads)
The Blaise Diagne International Airport is an international airport under construction near the town of Diass, Senegal. It will serve as a new airport for Dakar, as the old Léopold Sédar Senghor International Airport is becoming too small for future operations. FS2004
Posted Apr 3, 2017 15:55 by Alberto Thomas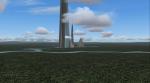 0.00Mb (225 downloads)
FS2004 (FS9) Guyana Anomaly at Kamarang. This is for FS9 only, as FSX doesn't have this anomaly. I presume that Prepar3D doesn't have it either. This is a strange anomaly in the interior of Guyana, right next to the Kamarang airport (SYKM). It looks like some sort of joke made by someone in the Microsoft scenery group. This is a correction for it and it makes the 100,000' peak and the 100,000' hole disappear. I also re-arranged the airport itself a bit, by adding its current paved runway, village houses arround it, and some parking. I also added the KAM NDB, which is used by low and high level flights, and it is of relatively long range. Its frequency is 406 kiloHertz. Made by Fern Marques. If you have any problems, e-mail me. My e-mail address is in the zip file. March 2017
Posted Mar 13, 2017 16:55 by Fern Marques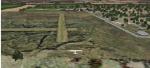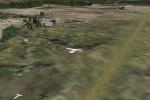 18.60Mb (283 downloads)
EYAL-Alutus, EYBI-Birzai, EYJU-Jurbarkas, EYKT-Kartena, EYMA-Mazeikiai, EYNA-Naujoji Aktene, EYSE-Seduva, EYSI-Silute, EYTL-Telsiai, EYVA -Vilnius (CAD), EYVK-Vilnius/Kyviskes, EYVL-Vilnius (FIR), EYVP-Vilnius/Paluknys, EYZA-Zarasai
Posted Mar 5, 2017 11:48 by Anta142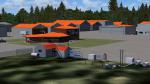 10.58Mb (209 downloads)
Parry Sound CNK4 scenery for FS9 (FS2004). This package does NOT work in FSX or P3D, but there are other packages for FSX and P3D. This is a self-contained scenery package for enhancing the Parry Sound CNK4 appearance. The native CNK4 is rather poor, but the real Parry Sound is a fairly busy airport, located in the Ontario "Cottage Country" only a few kilometres from the town of Parry Sound, on Lake Huron. The package is simple to install, just unzip and locate the folder somewhere convenient, then "add" it to the scenery library. If you have problems installing, send me an e-mail. All objects are created with gmax. You can do anything you want to it, so as long as you don't sell my objects, in whole or in part. If you need any of the gmax files, just send me an e-mail. My e-mail address is in the zip. Made by Fern Marques, static aircraft by Dave P. March 2017. Thanks.
Posted Mar 4, 2017 12:28 by Fern Marques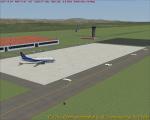 3.54Mb (187 downloads)
Alcantari International Airport. SLAL Bolivia
Posted Feb 5, 2017 11:49 by Stuart Gilbert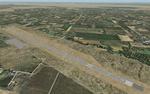 0.69Mb (217 downloads)
Altay Airport ( AAT/ZWAT ), China. Altay is an airport serving Altay, a city in the autonomous region of Xinjiang in the People's Republic of China. By Billy Guo
Posted Feb 2, 2017 18:52 by Billy Guo