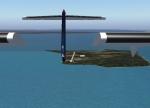 0.06Mb (112 downloads)
Corisco Island. FGCO Equatorial Guinea for FS2004
Posted Apr 16, 2017 22:33 by Alberto Thomas
0.01Mb (110 downloads)
The Blaise Diagne International Airport is an international airport under construction near the town of Diass, Senegal. It will serve as a new airport for Dakar, as the old Léopold Sédar Senghor International Airport is becoming too small for future operations. FS2004
Posted Apr 3, 2017 15:55 by Alberto Thomas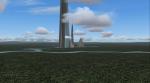 0.00Mb (193 downloads)
FS2004 (FS9) Guyana Anomaly at Kamarang. This is for FS9 only, as FSX doesn't have this anomaly. I presume that Prepar3D doesn't have it either. This is a strange anomaly in the interior of Guyana, right next to the Kamarang airport (SYKM). It looks like some sort of joke made by someone in the Microsoft scenery group. This is a correction for it and it makes the 100,000' peak and the 100,000' hole disappear. I also re-arranged the airport itself a bit, by adding its current paved runway, village houses arround it, and some parking. I also added the KAM NDB, which is used by low and high level flights, and it is of relatively long range. Its frequency is 406 kiloHertz. Made by Fern Marques. If you have any problems, e-mail me. My e-mail address is in the zip file. March 2017
Posted Mar 13, 2017 16:55 by Fern Marques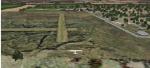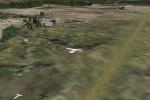 18.60Mb (261 downloads)
EYAL-Alutus, EYBI-Birzai, EYJU-Jurbarkas, EYKT-Kartena, EYMA-Mazeikiai, EYNA-Naujoji Aktene, EYSE-Seduva, EYSI-Silute, EYTL-Telsiai, EYVA -Vilnius (CAD), EYVK-Vilnius/Kyviskes, EYVL-Vilnius (FIR), EYVP-Vilnius/Paluknys, EYZA-Zarasai
Posted Mar 5, 2017 11:48 by Anta142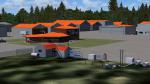 10.58Mb (198 downloads)
Parry Sound CNK4 scenery for FS9 (FS2004). This package does NOT work in FSX or P3D, but there are other packages for FSX and P3D. This is a self-contained scenery package for enhancing the Parry Sound CNK4 appearance. The native CNK4 is rather poor, but the real Parry Sound is a fairly busy airport, located in the Ontario "Cottage Country" only a few kilometres from the town of Parry Sound, on Lake Huron. The package is simple to install, just unzip and locate the folder somewhere convenient, then "add" it to the scenery library. If you have problems installing, send me an e-mail. All objects are created with gmax. You can do anything you want to it, so as long as you don't sell my objects, in whole or in part. If you need any of the gmax files, just send me an e-mail. My e-mail address is in the zip. Made by Fern Marques, static aircraft by Dave P. March 2017. Thanks.
Posted Mar 4, 2017 12:28 by Fern Marques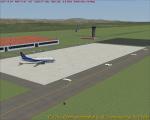 3.54Mb (170 downloads)
Alcantari International Airport. SLAL Bolivia
Posted Feb 5, 2017 11:49 by Stuart Gilbert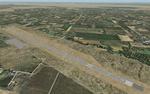 0.69Mb (184 downloads)
Altay Airport ( AAT/ZWAT ), China. Altay is an airport serving Altay, a city in the autonomous region of Xinjiang in the People's Republic of China. By Billy Guo
Posted Feb 2, 2017 18:52 by Billy Guo
0.00Mb (126 downloads)
HTZA / ZNZ ZANZIBAR, Tanzania Kisauni Airport This Afcad-File corrects parking positions, taxiways and markings as in real life. For normal jet aircraft taxiway B is used combined with backtrack procedure. Added turning pads and stopway at end of runway, added control tower. For default scenery.
Posted Jan 2, 2017 18:43 by Florian Kreuzer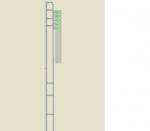 0.02Mb (172 downloads)
Beijing Nanyuan Airport (IATA: NAY, ICAO: ZBNY) is a military airbase that also serves as the secondary airport of Beijing. Located in Fengtai District, 3 kilometres (1.9 mi) south of the Fourth Ring Road and 13 km (8.1 mi) from Tiananmen Square Nanyuan Airport was first opened in 1910, making it the oldest airport in China. It is the main hub of China United Airlines. FS2004
Posted Nov 6, 2016 12:11 by Alberto Thomas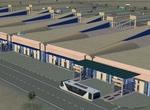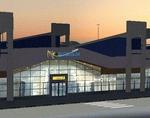 34.53Mb (1427 downloads)
Marsa Alam Airport, Egypt (Iata: RMF, Icao: HEMA.) In this scenery you'll find all buldings (airport, close sourroundings and Port Ghalib resorts), hundred of custom made detailed objects, static and animated vehicles and a photoreal airport background. Each scenery part and object (frame-rate friendly thanks to the low poly design) has photoreal textures and everything is placed in the right position (which has been seen on summer 2016 at the real airport).English extendet handbook is included. Watch the screenshot and the demo video on the Albysim youtube chanel and enjoy all scenery features (in this free/demo edition some features are limited).
Posted Oct 29, 2016 05:19 by Albysim Scenery Design / Alberto Di Bolzano