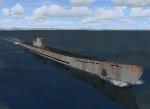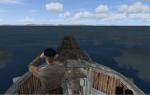 18.19Mb (643 downloads)
FSX/Accel/FS2004 Pilotable and divable German WWII 9D U-Boa with animations. This model comes originally from UBI Softs Silent Hunter 3, converted to FS2004/FSX by Shessie from SOH. After sending the crew into the boat you let it go submerging. Six different 2D views and twelve FSX camera views plus virtual conning tower views let you explore the boat. You even can watch the submerging from the periscope. The ship and weapon effects can be triggered with lights, strobe lights and smoke-key. Model convertion from SH3 to FS2004 and animations by Shessie from SOH. 2D Panels, activation of the virtual views, effect configuration and FSX-cameras by Erwin Welker
Posted Sep 30, 2020 03:11 by Erwin Welker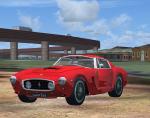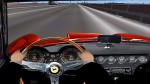 8.06Mb (648 downloads)
FSX/Acceleration/FS2004 Acceleration/FS2004 Ferrari 250 GT Berlinetta SWB or "Passo Corto". Between 1959 and 1962 167 peaces were built and this rare beauties has nowadays a value above ten million Dollars or Euros. There were different variants buildt, some as road car, other as Competizione or "Scuderia Enzo Ferrari Automobili Corsa" Hot Rod. The 3 liter V12 engines performed between 240 and 302 PS. The FSDS 3.5 model with photoreal 2D panel and VC made by Erwin Welker.
Posted Aug 8, 2020 03:12 by Erwin Welker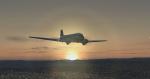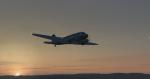 10.29Mb (433 downloads)
"FS9_2SF" Package for FS9 contains remarkable sun mod that removes lens flare and is replaced with a stunning glare. Also contains low burn-in universal splash, tattered taxiway (2 styles, light or dark) and markings, life like color spotlight, vector Halo Texture generated from real life. Includes natural color lightning, lightning flash, artistic exhaust flame effect textures with smoke for propeller craft (C182/DC3/D18s/C47) for FS9 and FSX, also contains FX_2 texture with nav light mod resized and Trajectorized for various aircraft lights. Plus breathtaking Dusk ENV Textures for FS9. A must have for hard-core simmers. Intended for and created by HARD-CORE FS ENTHUSIASTS!
Posted May 23, 2020 00:01 by Brian Neitzel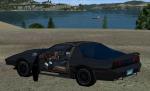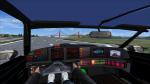 7.83Mb (533 downloads)
FSX/Acceleration/FS2004/P3dV3 Pontiac Firebird Trans-Am as movie car K.I.T.T. Knight Rider 1982, known from the TV series with David Hasselhoff as Michael Knight. K.I.T.T. is a high sophisticated car with artificial intellegence, able for autonom driving and discussions with Michael, equipped with turbo boost power. The sim model comes with an impressive cockpit (2D and VC), the typical running red LED lights at the front and removable overhead windows. The special gauges, effects and lights are made by Pierre J. Carosin. The FSDS 3.5 models with panels is made by Erwin Welker.
Posted May 12, 2020 03:58 by Erwin Welker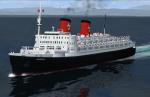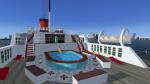 19.53Mb (718 downloads)
FSX/Accel/FS2004/P3dV3 Oceanliner TS Hanseatic. This fast and luxury vessel with steam turbines went in Pacific service in 1930 as Empress of Japan. During WWII the ship was renamed to Empress of Scotland, now used for troup transportation, still with three furrels. After 1958 she was totaly renewed for the German Hamburg-Atlantic Line, now with an almost double passenger capacity and a swimming pool instad of the third furrel and the new name TS Hanseatic. In 1966 in the New York harbour a great fire destroyed almost the complete interior so the vessel was wrecked later in Hamburg. Twenty nine camera views let you explore the decks and the virtual navigation bridge. In FSX you even can enjoy the support of the offshore tugboat Oceanic in VC-mode. The ai-model is supposed to be used with the great tool aicarriers2 or for ai-traffic. FSDS-model and camera- and effect configuration by Erwin Welker.
Posted Feb 26, 2020 03:37 by Erwin Welker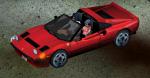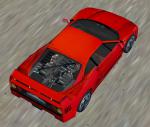 92.97Mb (612 downloads)
FSX/Acceleration/FS2004/P3dV3 Ferrari Package with four Ferrari supersport and racing cars. This Addon contains the rare and beautyful 288 GTO from 1984 which is based on the 308. The 308 GTS with Magnum at the wheeel is best known from the TV series. And the incredible F-40 is included as sport- and racing car. 288 GTO and F-40 let you see the engines and the 308 GTS allows you to drive with open roof top. All models has photorealistical 2D panels and matching VCs. Cameras for FSX and P3d showes you more of the beauty of that wonderful sportcars. Optional files for FS2004 with 32bit sounds and animated wheel for the 2D panel are included. This files and also the special gauges, effects and lights are made by Pierre J. Carosin. The FSDS 3.5 models with panels are made by Erwin Welker.
Posted Mar 30, 2019 04:32 by Erwin Welker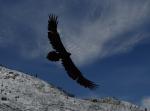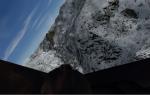 1.21Mb (1389 downloads)
FS2004/FSX/Accel/P3dv3 Pilotable Eagle. You ever wanted to fly like an eagle? Now you can enjoy high mountains with the eyes of an eagle, flying circuits in the thermal or mountain upwinds or make a nosedive like a falcon. Virtual view from the back. Animated wings, legs, head, neck- and tail feathers. Excellent flight handling and easy landing. Reworked FSDS model with swinging wings by Erwin Welker. Original FDEs by Wolfgang Piper, original model and textures by Christopher Hardt.
Posted Aug 7, 2018 03:09 by Erwin Welker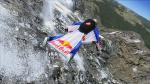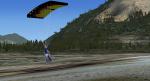 5.01Mb (2212 downloads)
FS2004/FSX/Accel/P3dv3 Wingsuit pilot. Fly in the mountains like a eagle, make a nosedive like a falcon. Now you can enjoy thrilling flights from high mountains and steep cliffs with much fun but without riscing your life. Flying very close to the rocks gives you a feeling of high speed, even more than flying Mach 2 in a jetfighter. Before landing activate your parachute. Virtual view from the back. Saved flights for FS9/FSX and P3dv3 included. FSDS 3.5 model by Erwin Welker
Posted Aug 6, 2018 04:25 by Erwin Welker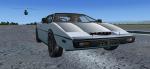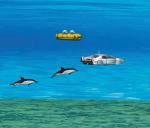 27.34Mb (695 downloads)
FSX/Acceleration/FS2004/P3d.V3 Package Lotus Esprit 007 & Turbo. Roger Moore's 007 Bond Lotus Esprit is based on the 1976 model and it bacame famous after the movie "The spy who loved me". The model with spoilers is from 1981. The package contains four models: A) Bonds streetcar with a rocketlauncher - B) Same model but persuited by a Bell Jetranger helicopter - C) Bonds transformer version which converts under water from a car to a submarine. The under water surrounding is included, you do not need any special scenery, and it works in all four simulators. This version is hardly for driving or sailing - it is just for fun and comes with incredible animations! You will see dolphins and you can attack a mini submarine of the enemies. D)This is the tuned Turbo version. All models comes with photorealistic 2D panels and equal VCs. The FSDS 3.5 models with panels are made by Erwin Welker. The special gauges; lights and animation switchboard are made by Pierre J. Carosin.
Posted Jul 22, 2018 08:48 by Erwin Welker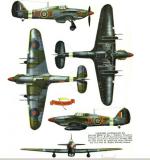 98.98Mb (800 downloads)
This is Part 1 of the now defunct Profile Publications issues 1-20. They will prove very useful for repainters and aviation enthusiasts, as each issue contains color PDF profiles, text on the history and photos of each aircraft. By Nick Tselepides
Posted May 26, 2018 08:42 by Nick Tselepides