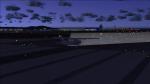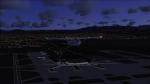 0.62Mb (1087 downloads)
Take a Cessna 172 across the country (well, half the country). Here is a Western US Tour, which will take you through the Western United States. Just some of the many states are Utah, California, New Mexico, and Arizona. I have included the file to start you flight, the flight plan file, and scanned images of the flight plan information. The scanned images include flight time, fuel burn, and more! The aircraft you will start in is a Cessna 172, so you may want to change it if you want to get to the waypoints faster (WARNING:THE INFORMATION ON THE SCANNED IMAGES WILL NOT BE APPLICABLE IF YOU CHANGE YOUR AIRCRAFT FROM A CESSNA 172). So, pack your bags, and prepare for the virtual vacation of your life! THIS FLIGHT AND FLIGHT PLAN IS FOR MICROSOFT FLIGHT SIMULATOR 2004 ONLY.
Posted Apr 9, 2011 22:17 by Kayden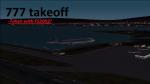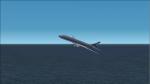 0.02Mb (2784 downloads)
Fly a 737 and take passengers in 5 fun flights!
Posted Jan 6, 2011 16:12 by Jarrett Arnold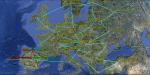 13.85Mb (3676 downloads)
A great tour around Europe, in about 36 stages plus Prologue and Epilog. Include detailed and interactive map, of each stage, using Google Earth.
Posted Oct 21, 2010 10:19 by Javier Montane Bunuel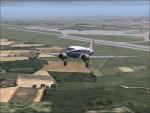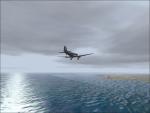 11.01Mb (1884 downloads)
Flight plans to fly from the Baltic Sea to the Mediterranean, includes maps.
Posted Aug 15, 2010 13:11 by Jose Munoz Escobedo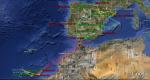 11.79Mb (2027 downloads)
FS2004 Spanish Air Tour. A pleasant tour of the country, in about six stages with five routes each. Includes detailed maps of each stage and interactive map using Google Earth. By Javier Montane Bunuel.
Posted Jul 19, 2010 17:46 by Javier Montané Bu&ntild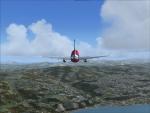 6.23Mb (6581 downloads)
2012 Adventure for FS2004. After three important earthquakes occurred in 2010 (Haiti, Chile and Turkey), Britain Government starts a research about the main tectonic plates. The most important geologic scientist in the world – Drª Jessica Rose and her assistant – Katherine Heingel, a chemist, are hired by Land of the Queen. Both are from New Zealand and start the research in own New Zealand and Oceania, after Alaska, San Andreas and eventually South America. Sergio Ambrus
Posted Mar 24, 2010 19:55 by Sergio Ambrus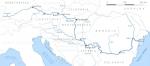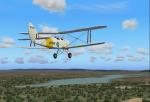 11.06Mb (1365 downloads)
Flightplans for flight along the Danube river. Made for flying with a vintage biplane. Spanish text only.
Posted Aug 16, 2009 14:41 by Jose Munoz Escobedo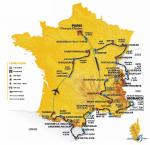 5.15Mb (2225 downloads)
FS2004 Flightplans for race of bicycles Tour of France 2009, include maps of flightplans and map of the race. Text in spanish only
Posted Jun 28, 2009 17:33 by Jose Munoz Escobedo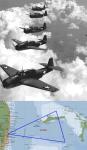 16.07Mb (4249 downloads)
Flights plans to recreate Flight 19, the famous flight in which five Avenger airplanes were lost in the Bermuda triangle. Consists of three parts with extensive documentation in Spanish
Posted Mar 7, 2009 09:46 by Jose Munoz Escobedo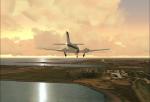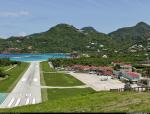 25.32Mb (5424 downloads)
An FS2004 adventure starting off from Arequipa in the northern part of South America going to the Caribbean and returning to the beginning point. Includes complete manual with flight plans, photos of airports and detailed map, however everything is written in Spanish
Posted Mar 5, 2009 12:53 by jose munoz escobedo