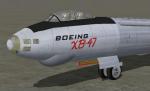 23.52Mb (119 downloads)
B-47 History Package texture fix. This is a set of engine pod textures to fix a pair of flaws in the originals. There is also a vertical tail texture to replace one that was accidentally released in a lower resolution format, and a new copy of the Manual with a minor edit to the legal section. Corrected files are provided for each texture folder and they self-install to the correct texture folders with just a couple simple clicks. Original and corrected textures painted by Mick.
Posted May 28, 2021 02:16 by admin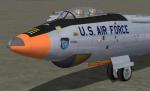 253.96Mb (379 downloads)
Boeing B-47 Stratojet Multi-Variant History Package for FS9 (FS2004). This package celebrates the service career of the Boeing B-47 Stratojet, one of the most important U.S. Air Force aircraft of the 1950s and 1960s, and the plane that set the pattern for generations of later bombers and jet transports. Included are twenty models, depicting the XB-47, B-47A, B-47B early and late, TB-47B, WB-47B, XB-47D turboprop, B-47E early and late, EB-47E Air Force and Navy, WB-47E, QB-47E, RB-47E, NRB-47E, RB-47H early and late, and RB-47K, three panels, two sound sets, and thirty-four authentic skins depicting the B-47 in the colors and markings of the Strategic Air Command, Military Air Transport Command, Air Training Command, Air Research & Development Command, Air Materiel Command, Air Proving Ground Command, Systems Command and the U.S. Navy. By David Wooster with skins by Mick.
Posted May 2, 2021 12:41 by admin
3.34Mb (161 downloads)
Textures fix for the Be-12 Doson FS9 2021
Posted Apr 11, 2021 02:04 by Hunter Biden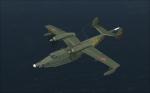 51.99Mb (294 downloads)
Beriev Be-12 Chaika (Seagull) NATO reporting name: MAIL Multi-purpose maritime reconnaissance, electronic warfare, anti-submarine and SAR amphibian flying boat of the AVMF. A few remain in use to this day. Evolved from the Be-6, and designed in parallel with the Be-10, the Chaika was a dedicated ASW machine developed to counter George Washington class SSBN. FS9 2021, all new, and excellent Be-12 by Doson, Gritsevsky, Wishmaster, DZIES. The model does not have a VC modeled, so it's 2D for the FS9 folks. Vlads dear old, and terribly inaccurate Mail, can go to a well deserved retirement after 19 years of service. Doson's is accurate in shape and dimensions, very fast FPS, pretty good for drawcalls, and looks great. The Mail is a challenging modelling job, and these boys have him just right. Model by Doson, Gritsevsky, Wishmaster, DZIES Extra textures by Y.T. A huge B-Z to the crew that put this badboy together.
Posted Apr 9, 2021 02:11 by Boomskiy Blubachek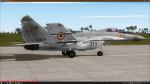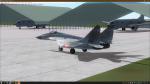 4.34Mb (724 downloads)
Updated texture and fix for the Indian Air Force Mig29K
Posted Aug 22, 2020 02:02 by Kalyan Mukherjee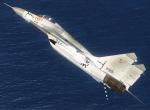 4.10Mb (387 downloads)
Iris Mig-29K Indian Navy Textures. Requires the Iris Mig 28K
Posted Jul 25, 2020 11:46 by Kalyan Mukherjee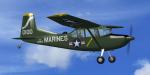 6.76Mb (830 downloads)
FS9 Cessna model 321, OE-2 (O-1C) "Bird Dog II" U.S. Marines This is a new model specific to represent the O-E2 version of the aircraft. The zip file contains textures, models and Flight Dynamics for this light observation aircraft used by U.S. Marines. The model, designed with FSDS 3.5 from ABACUS features a complete set of animations and an animated 3d virtual cockpit. Visual 3D Model and textures by M.Taccoli Panel work by Massimo Taccoli with gauges coming from various freeware sources. Copyright October 2019 by M.Taccoli
Posted May 30, 2020 07:30 by Massimo Taccoli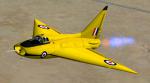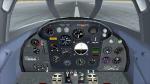 5.90Mb (819 downloads)
The Boulton Paul P.111 was a British experimental aircraft of the 1950s designed to explore the characteristics of tailless deltas. This is an fsx update for the P-111, featuring both a reworked vc and 2D panel with fsx compatible gauges. Automatic afterburner and smoke effect added. Original FS2002/2004 model by Kazunori Ito, new reworked panels and effects by Michael Pook. The model may work in FS2004 and P3D (version 3).
Posted Jan 21, 2020 10:00 by Michael Pook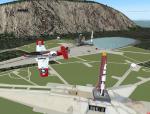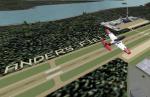 136.14Mb (405 downloads)
In 2009 the late Garry J. Smith did a volunteer project for the Heritage Flight Museum, at the time located in Bellingham, WA. He rebuilt BLI was it was during WW 2 using the original blueprints (with a few liberties, since it was basically a single paved and 2 crosswind dirt runways), and repainted freeware aircraft in the colors of the museum's real aircraft. Thus, visitors can sit in the sims and virtually fly the priceless real aircraft located only a few feet away. In addition, just for fun he built Anders Field on a nearby island, and created the Pete Conrad Spaceport, complete with a Saturn V launch pad (MANY thanks to Nigel Booth for the awesome model!!). Heritage Flight Museum has since relocated to Skagit Airport (KBVS), and with Garry's passing I decided it was long past time the project be released to the general simming world. Note that for those with frame-rate limited computers, Garry included a couple .BAT files to reduce some of the extra effects and make it run faster. Heritage Flight Museum is owned by Apollo 8 astronaut Major General William Anders, and is a 501 c 3 non-profit organization. http://heritageflight.org/ If you're in the Puget Sound area, please stop by and visit!!! Many thanks to all the model creators, full credit is included in the readme file. Boring legal stuff - Copyright and ownership of this compilation resides with Garry J. Smith, all appropriate model developers and the Heritage Flight Museum – this file may ONLY be distributed as FREEWARE, and may not, in whole or in part, be included in any "for sale" flight sim package.
Posted Sep 29, 2019 01:12 by Steve Kess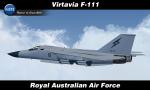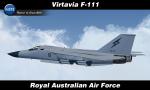 3.81Mb (394 downloads)
FS9/FSX Virtavia F-111 Aardvark in Royal Australian Air Force livery. Textures only for ex-payware Virtavia model for FSX. Repaint by Sergey Gleba. Link to my products on SimMarket: http://secure.simmarket.com/paintsim.mhtml
Posted Aug 17, 2019 12:32 by Sergey Gleba aka serg09