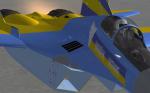 1.23Mb (284 downloads)
MiG-29 "9-13" Fulcrum-C "01" of Historical 1992 "Ukrainian Tridents" Display Duo - Repaint by BAA (First Release) for IRIS MiG-29 FS2004 model (Mig_29_3.mdl 2006-09-01)0 and FSX version. Nice, simple but effective, distinct colorful aerobatic display livery. Includes distinct textures ONLY - requires original IRIS model and common textures:
Posted Dec 21, 2021 01:41 by BAA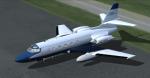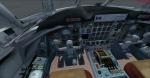 313.42Mb (1088 downloads)
Lockheed L-1329 Jetstar 2 FS2004 only Original RELEASE Community invited to comment and contribute repaints Model donated by Jim Goldman for FREE COMMUNITY PROJECT. Repaired all panels , made Gauges-repaints ... by Gregory Peters READ THE MUST READ REALLY file !!!! klick on seats, door handles, tables, sunshades ---- has many animations Lockheed JetStar (company designations L-329 and L-1329; designated C-140 in US military service) is a business jet produced from the early 1960s to the 1970s. The JetStar was the first dedicated business jet to enter service, as well as the only such airplane built by Lockheed. It was also one of the largest aircraft in the class for many years, seating ten plus two crew. It is distinguishable from other small jets by its four engines, mounted on the rear of the fuselage, and the "slipper"-style fuel tanks fixed to the wings. Read here too: http://www.sim-outhouse.com/sohforum...tstar-II/page19 Roland Berger aka thunder 100
Posted Dec 20, 2021 12:35 by Roland Berger aka thunder 100 @ SOH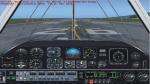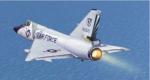 4.33Mb (230 downloads)
This is an update for FS9 of the F-106A-B by Kazunori Ito. I have given it a different panel; changed the afterburner; changed the smoke effect so it is the correct height; and updated the flight dynamics. Will not work in FSX. No VC.
Posted Dec 15, 2021 08:10 by Bob Chicilo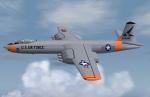 14.99Mb (404 downloads)
FS2004 Martin XB-48. The B-48 was Martin's entry into the U.S. Army Air Force's 1944 jet bomber development competition, which was ultimately won by Boeing's B-47 Stratojet. This package includes models of the two slightly different XB-48 prototypes in authentic liveries, plus several fictional skins depicting the type as if it entered U.S. Air Force service. Models, panel, sounds and flight model by David Wooster.
Posted Sep 23, 2021 06:56 by David Wooster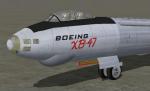 23.52Mb (201 downloads)
B-47 History Package texture fix. This is a set of engine pod textures to fix a pair of flaws in the originals. There is also a vertical tail texture to replace one that was accidentally released in a lower resolution format, and a new copy of the Manual with a minor edit to the legal section. Corrected files are provided for each texture folder and they self-install to the correct texture folders with just a couple simple clicks. Original and corrected textures painted by Mick.
Posted May 28, 2021 02:16 by admin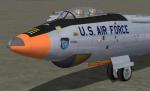 253.96Mb (749 downloads)
Boeing B-47 Stratojet Multi-Variant History Package for FS9 (FS2004). This package celebrates the service career of the Boeing B-47 Stratojet, one of the most important U.S. Air Force aircraft of the 1950s and 1960s, and the plane that set the pattern for generations of later bombers and jet transports. Included are twenty models, depicting the XB-47, B-47A, B-47B early and late, TB-47B, WB-47B, XB-47D turboprop, B-47E early and late, EB-47E Air Force and Navy, WB-47E, QB-47E, RB-47E, NRB-47E, RB-47H early and late, and RB-47K, three panels, two sound sets, and thirty-four authentic skins depicting the B-47 in the colors and markings of the Strategic Air Command, Military Air Transport Command, Air Training Command, Air Research & Development Command, Air Materiel Command, Air Proving Ground Command, Systems Command and the U.S. Navy. By David Wooster with skins by Mick.
Posted May 2, 2021 12:41 by admin
3.34Mb (251 downloads)
Textures fix for the Be-12 Doson FS9 2021
Posted Apr 11, 2021 02:04 by Hunter Biden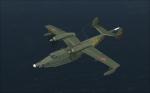 51.99Mb (540 downloads)
Beriev Be-12 Chaika (Seagull) NATO reporting name: MAIL Multi-purpose maritime reconnaissance, electronic warfare, anti-submarine and SAR amphibian flying boat of the AVMF. A few remain in use to this day. Evolved from the Be-6, and designed in parallel with the Be-10, the Chaika was a dedicated ASW machine developed to counter George Washington class SSBN. FS9 2021, all new, and excellent Be-12 by Doson, Gritsevsky, Wishmaster, DZIES. The model does not have a VC modeled, so it's 2D for the FS9 folks. Vlads dear old, and terribly inaccurate Mail, can go to a well deserved retirement after 19 years of service. Doson's is accurate in shape and dimensions, very fast FPS, pretty good for drawcalls, and looks great. The Mail is a challenging modelling job, and these boys have him just right. Model by Doson, Gritsevsky, Wishmaster, DZIES Extra textures by Y.T. A huge B-Z to the crew that put this badboy together.
Posted Apr 9, 2021 02:11 by Boomskiy Blubachek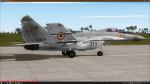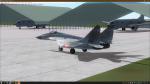 4.34Mb (879 downloads)
Updated texture and fix for the Indian Air Force Mig29K
Posted Aug 22, 2020 02:02 by Kalyan Mukherjee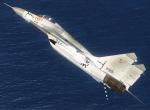 4.10Mb (481 downloads)
Iris Mig-29K Indian Navy Textures. Requires the Iris Mig 28K
Posted Jul 25, 2020 11:46 by Kalyan Mukherjee