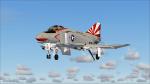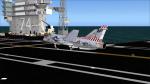 210.51Mb (689 downloads)
Package contains Alphasim F8, A3, R5, & F4. Rory Kelly's CH46 and Paul Clawson's USS Stennis. Modified by Peter Mercy with FSD, Dave Maltby and RCBO gauges By Rob Barendregt and Doug Dawson
Posted Jan 19, 2018 02:33 by Peter Mercy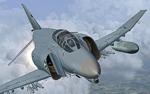 10.18Mb (442 downloads)
The McDonnell F-4F Phantom II is a two-seater and supersonic fighter capable of long range, all-weather fighter-bomber capabilities as well. It is located in the Federal Republic of Germany still in service. No VC. By Andreas Meyer design.de
Posted Aug 18, 2017 04:46 by Andreas Meyer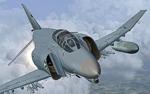 9.43Mb (484 downloads)
The McDonnell F-4F Phantom II is a two-seater and supersonic fighter capable of long range, all-weather fighter-bomber capabilities as well. It is located in the Federal Republic of Germany still in service. Without virtual cockpit. Free for private use. By Andreas Meyer - www.afs-design.de
Posted Jun 9, 2017 16:13 by Andreas Meyer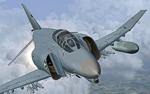 10.18Mb (600 downloads)
The McDonnell F-4F Phantom II is a two-seater and supersonic fighter capable of long range, all-weather fighter-bomber capabilities as well. It is located in the Federal Republic of Germany still in service. No virtual cockpit (No VC). Free for private use. By Andreas Meyer - www.afs-design.de
Posted Apr 22, 2017 03:22 by Andreas Meyer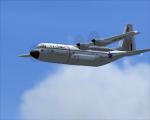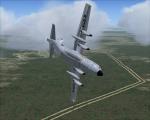 7.57Mb (578 downloads)
Lockheed C-130 Hercules SAAF Update textures only. I reworked a previous texture set, this time incorporating Alpha-channelling into the mix for your enjoyment. The Hercules is best known for its role as a military-transport aircraft. Please excuse whatever inaccuracies there still may be? Please refer to the 'Original READ ME.txt' file for appropriate credits given. The 'My Read Me' is my own.
Posted Jan 20, 2017 00:09 by Andre Ludick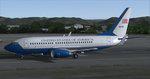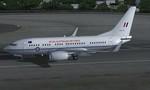 14.89Mb (1357 downloads)
1Boeing 737-700 Military Pack. Model includes liveries of the following: Royal Australian Air Force (RAAF). 2. Royal Malaysian Air Force (RMAF). 3. United States Air Force (USAF). Model by Project Opensky. Textures by Tony Cannon.
Posted Sep 18, 2016 04:55 by chrisE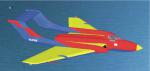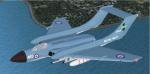 2.12Mb (383 downloads)
This is an update for FS9 of the de Havilland Sea Vixen by Brian Douglas. I have updated the flight dynamics and added smoke effects. I also repainted the red bull textures to red and blue textures as I hate anything red bull. There is no VC.
Posted Aug 1, 2016 12:53 by Bob Chicilo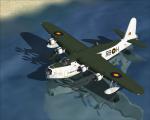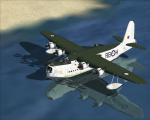 6.01Mb (504 downloads)
The Short Sunderland was a long-range maritime reconnaissance flying boat, powered by 4 Bristol Pegasus engines. As from the MkV the power-plant became the Pratt & Whitney Double Wasp. It was armed with 10 machine guns and could carry bombs & depth charges. 752 were built that included 31 MkIVs that were called Seafords. These textures are as for the MkIVs operated by the South African Air Force, 35 Squadron, Based at Congela, Durban, South Africa circa 1945 to the early 50s. The base-pack required is as for an MkIII, but as stated before I do what I can with what I have to work with.
Posted Jun 29, 2016 00:11 by Andre Ludick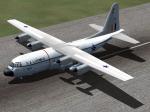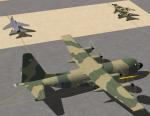 11.00Mb (839 downloads)
C130 Hercules SAAF Textures. I reworked it and created 3 SAAF textures for your enjoyment. The Hercules is best known for its role as a military-transport aircraft. Requires the Simshed C-130 for FS2004
Posted May 24, 2016 15:58 by Andre Ludick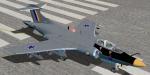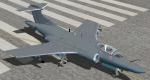 5.10Mb (605 downloads)
FS2004 Hawker Siddeley Buccaneer - SAAF (New) textures only for the UKMil HS Buccaneer package for FS2004. The SAAF operated the S.Mk.50, but the S2 makes for a good stand-in. Here are 2 SAAF textures that I've created, because I noticed a shortage of available SAAF related stuff. Firstly I made these in order to improve on the available one for the South African Air Force that comes with the package concerned as the colour-palette used for that texture set was grossly incorrect.
Posted May 24, 2016 15:53 by Andre Ludick