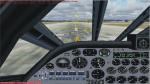 33.78Mb (573 downloads)
This is an update for FS9 of the Victor Mark 1 by Chris Hodgson. I have given it a panel I made from a screen shot I took of the VC of the Alphasim Victor. I have added all the wheels and corrected the other contact points. It has new flight dynamics. There is no VC. This is the whole aircraft.
Posted Aug 9, 2015 16:01 by Bob Chicilo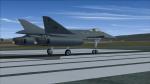 5.31Mb (427 downloads)
FS2004 CF-220 Grizzly upgrade patch. Requires installation of grizz220_v4_fs9.zip (version 4, revised 2013) for FS2004. Revisions include adjusted flight dynamics permitting better responsiveness and stability; more accurate fuel flow and autopilot with improved pitch hold; new glass texture, and revised model files addressing minor visual issues present with the original release. FREEWARE by Brian Sturton.
Posted Aug 1, 2015 21:16 by Brian Sturton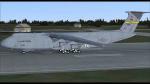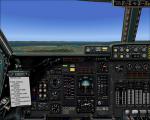 14.02Mb (6517 downloads)
C-5 Galaxy for FS2004. ockheed's massive C-5 Galaxy had its origins with the CX-HLS project of 1963, which specified a heavy transport which could carry 250,000 lbs over 3,000 miles without inflight refueling. The first C-5A flew on June 30, 1968, with the last example delivered in May, 1973. The C-5 has 'roll-on, roll-off' capabilities, with huge clamshell doors in the rear, and a nose (visor) that lifts above the cockpit. The 'A' versions suffered from wing cracks and many were re-winged. The C-5B incorporated the new wing design, and fifty were built with the last example being delivered in April, 1989. The massive Galaxy can carry two Abrams tanks or a single CH-47 Chinook helicopter within its hold. With fatigue concerns no longer a problem, the remaining C-5B aircraft are expected to serve until at least 2010. Ex payware by Virtavia/Alphasim
Posted Jul 2, 2015 04:16 by archive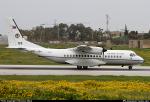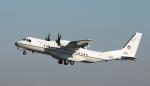 46.42Mb (3189 downloads)
Philippine Air Force is receiving delivery of it's first Airbus/EADS/Casa C-295M of 3 orders, a twin-turboprop tactical military transport aircraft manufactured by Airbus Military in Spain. . The C-295 made its maiden flight in 1998. The first order came from the Spanish Air Force. The C-295 is now (2011) in service with the Armed Forces of more than 10 countries. More than 80 C295s have been contracted. As a tactical transport aircraft, the C295 offers high maneuverability and excellent qualities for low-altitude flying. In addition, it has been widely tested in all kinds of aerial deployments: launching SAR rafts, emergency equipment, and parachutists. The CASA 295M is being considered as a contender for the replacement of the Canadian Armed Forces DHC-5 Buffalo fleet.
Posted Jul 1, 2015 01:08 by Gerard G. Olvis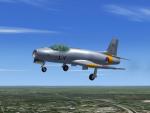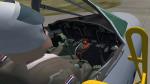 33.78Mb (995 downloads)
FS2004 Fokker S-14 Mach-Trainer L-8. The Fokker S14 Mach-trainer was the first purpose designed and built, side by side seated, jet trainer. First Flight 19 May 1951. Only 20 were built and used by the Royal Netherlands Air Force from 1955 till 1967.The modelling and texturing is brought to the highest detail possible and a new 2D and Virtual Cockpit added. Paintscheme presented here is as the L-8 operated during the early days with the RNLAF. Features annimated landinggear, flightcontrols, lights, canopy and ground services and a fully functional VC. This issue includes the earlier released fix. By David Wooster and Emile Lancee.
Posted Jun 20, 2015 05:39 by Nicolas Neveu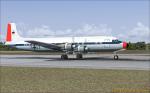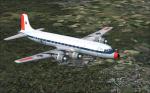 7.74Mb (829 downloads)
Textures only! Repaint for the excellent model by Tom Gibbson and Greg Pepper, showing one of four DC-6B used by the German Luftwaffe (13+01 to 13+04)Based uppon an Original-Photo found in the Ron Picciani Collection!
Posted Mar 22, 2015 01:06 by Hartmut Hekmann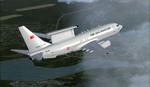 35.42Mb (1804 downloads)
Boeing 737 AEW & C E7A Wedgetail. The Boeing 737 AEW&C is a twin-engine airborne early warning and control aircraft. It is lighter than the 707-based Boeing E-3 Sentry, and mounts a fixed, active electronically scanned array radar antenna instead of a rotating one. It was designed for the Royal Australian Air Force (RAAF) under "Project Wedgetail" and designated E-7A Wedgetail. 2 textures - RAAF and Turkish AF. Model created by TDS - Tenkuu Developers Studio
Posted Mar 21, 2015 05:32 by chris E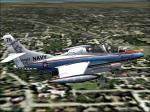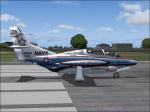 2.33Mb (2750 downloads)
This is a repaint for Kazunori Ito's T2C Buckeye, available on this site. The aircraft "The Spirit of 76" was assigned to VT-26, NAS Pensacola and was prepared by the Rockwell Company and the United States Navy for the celebration of America's 200th anniversary in 1976. Just to the rear of the air intakes "The City of Beeville Texas" appears, honoring that city and its place in American history. I originally did this repaint for my own enjoyment and as a part of my learning to repaint an aircraft; I am still learning. This was actually my second attempt at a repaint many months ago. I decided to put the aircraft out there for other simmers; perhaps some of you might enjoy the "Spirit of 76" as much as I have. Original model is by Kazunori Ito, repaint by Ron, Wildman, Gillam.
Posted Feb 28, 2015 22:01 by Ron, Wildman, Gillam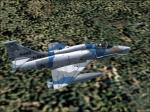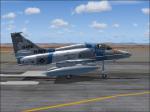 4.28Mb (777 downloads)
This is a repaint(textures only) for Kazunori Ito's A-4M, available on this site. The aircraft is an A-4M BuNo 159486 assigned to VF-126 in December 1992. VF-126 was tasked with performing adversary training for the Pacific Fleet Air Wings and was stationed out of NAS Miramar until deactivated in 1996. Original model by Kazunori Ito, repaint by Ron, Wildman, Gillam.
Posted Feb 25, 2015 16:38 by Ron, Wildman, Gillam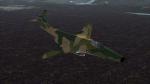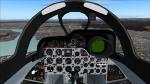 21.93Mb (1712 downloads)
These are updates I've done for the freeware Virtavia F-101 Voodoo. The VC has been completely redone using a scratch made gauge package. I've completely deleted the 2D panel. I never use it any way. I've also done some tweaks to the aircraft cfg., along with some new effects. All these updates breathe some fresh life into the old bird. This is the complete aircraft. Enjoy! By Bob Erwin.
Posted Feb 8, 2015 23:39 by Bob Erwin