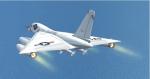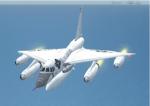 1.75Mb (5714 downloads)
This is an update, the third I think, for FS9 of the B-58 Hustler by JRLucariny. I have added all the wheels, added smoke effects that don't need to be in the lights section, changed the burner part of the afterburners, and changed the flight dynamics a bit. This is the whole aircraft. No virtual cockpit.
Posted May 8, 2014 10:51 by Bob Chicilo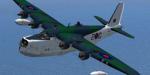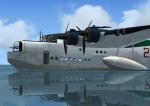 6.02Mb (2904 downloads)
Shorts Sunderland MkIII - after the Airfix plastic model. Model by Stuart Green, air file by James Banks. This is a multi res model for Microsoft FSX/FS2004 only. Two textures: 1. MkIII, WH-C NJ188. RAF Coastal Command No. 228 Squadron (original textures, updates by Enrique Medal) 2. MkIII, 2-G DD867. AIRFIX plastic model; 1970s (repaint by Enrique Medal).
Posted Apr 24, 2014 18:25 by Enrique Medal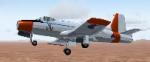 24.07Mb (1262 downloads)
The Fokker S-14 Machtrainer was the first purpose designed and built jet trainer. First flight 19 may 1951. Overtaken by the Lockheed T-33 only 20 were build and used by the Dutch Air Force from 1955 till 1967.Today still 3 aircraft exist. Aircraft has all the usual animations and retractable landing lights, Metric instruments are the default gauges how ever for those of us that prefer American instruments they are also available by clicking on the US icon on the instrument panels. Aircraft will work as AI aircraft. Aircraft, panels, gauges and textures by David Wooster.
Posted Apr 23, 2014 09:58 by David Wooster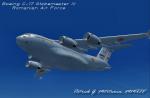 0.89Mb (2387 downloads)
FS2004/FSX Romanian Boeing C-17 Globemaster. A fictional texture representing colors of the Romanian Air Force for the Gmax Academy Boeing C-17A Globemaster III for FS2004. Base pack file (B17Globemaster.zip) is available separately. By Patrick-George Mititeanu.
Posted Feb 27, 2014 02:28 by Patrick-George Mititeanu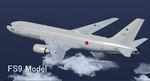 14.18Mb (7627 downloads)
FS2004 SSP2010 KC-767J Complete Package. This Boeing KC767 package is set based on the model data in FS2004. JASDF texture. Base texture (E767 JASDF) by Yosuke Ube, editing by Hiroaki Kubota
Posted Nov 24, 2013 10:17 by Chris E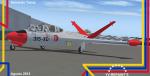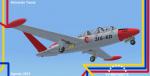 18.94Mb (1692 downloads)
Fouga CM170 Magister N403PS. This plane is currently located in Venezuela(SVMP). Includes vc (Virtual cockpit). Model by Andre Chancel. Textures By Jose Armando Yanez YV-REPAINT'S
Posted Oct 11, 2013 12:54 by Jose Armando Yanez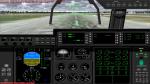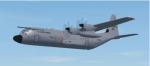 0.25Mb (2001 downloads)
This is an update for FS9 of the C-130J by Mike Stone. This just adds the landing lights switches that did not show on the original panel because the original landing lights gauge xml file pointed to the wrong pictures in the cab file. You need the original aircraft for this update to work.
Posted Sep 22, 2013 21:43 by Bob Chicilo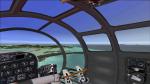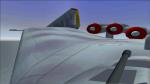 2.78Mb (555 downloads)
FS2002/2004 Lookaround panel for Arado Ar-E555 for Kazunori Itos German WWII bomber project (requiers E555.zip). Additionally to the default 2D-panel this addon provides four more pilot views and three reargunner views through the gunsight periscope. Gun-, bomb- and smoke ffects are included. Bitmaps and configuration by Erwin Welker
Posted Sep 4, 2013 10:31 by Erwin Welker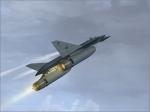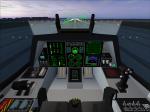 79.32Mb (3060 downloads)
CF-220 Grizzly (version 4, revised 2013) for FS2004. Concept design for a Canadian dedicated air superiority aircraft with secondary ground attack capability. Features include full virtual cockpit, operating afterburner petals, four loadout options, and a total of 56 texture options (including four display schemes). FREEWARE by Brian Sturton.
Posted Aug 25, 2013 03:21 by Brian Sturton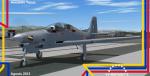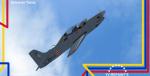 1.45Mb (979 downloads)
Embraer EMB-312F Tucano from "armee de l'air". Base textures and model by Eduardo Fadul Model by Denis da Silva, Daniel da Silva. New textures By Jose Armando Yanez YV-REPAINT'S
Posted Aug 22, 2013 18:11 by Jose Armando Yanez