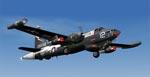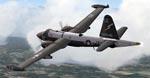 6.37Mb (3028 downloads)
Lockheed P2V-7/P-2H. P2V-7S Maritime patrol and ASW aircraft. Model and textures by J R Lucariny
Posted Dec 11, 2012 08:41 by JRLucarinyFS2004Models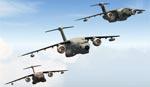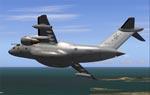 12.38Mb (6812 downloads)
KC-390 Role Medium-sized transport aircraft. Model and textures by J R Lucariny
Posted Dec 11, 2012 08:02 by JRLucarinyFS2004Models
21.24Mb (2998 downloads)
Update to Kazunori Itos beautiful Bell X22-A for FS2004 with true VTOL/STOL flight dynamics. There is also a new sound package derived from a YouTube video clip of the prototype. Credits : My thanks to Rob Barengdregt for allowing me to upload a modified version of his excellent VTOL gauge, and to Peter Dowson for his equally ground breaking FSUIPC, which is required for the VTOL gauge (see link) I have been unable to obtain Kazunori Ito permission, but I believe this submission fully meets the copyright criteria in his Readme file. This package gives new life his original creation.
Posted Dec 10, 2012 16:51 by Brian Sharpe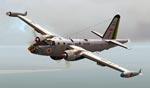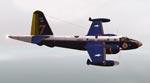 9.08Mb (2527 downloads)
Lockheed P2V - 5 Neptune. P-15 FAB - Brazilian Maritime Patrol and Anti-Submarine Warfare. Model and textures by J R Lucariny
Posted Dec 8, 2012 08:08 by JRLucarinyFS2004Models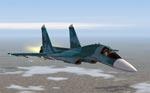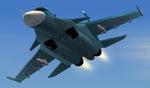 2.00Mb (6405 downloads)
Su-34 (Russian Air Force) Long range strike aircraft. Model and textures by J R Lucariny
Posted Dec 2, 2012 15:07 by JRLucarinyFS2004Models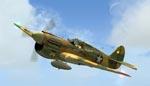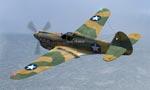 1.81Mb (3120 downloads)
Curtiss P-40E Warhawk American single-engine, single-seat, all-metal fighter and ground attack aircraft. Model and textures by J R Lucariny
Posted Dec 2, 2012 14:56 by JRLucarinyFS2004Models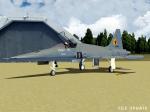 2.33Mb (597 downloads)
Fixed. FS2004 Northrop Canadair NF5A K3014 Royal Netherlands Air Force. Textures only. Requires the superb freeware DSB F5A and F5E here. I recommend the F5 panel of Isra! here Repaint by Aad Schouten.
Posted Dec 2, 2012 08:18 by Aad Schouten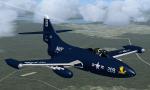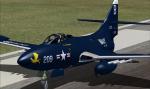 4.40Mb (1875 downloads)
Textures only for the Aeroplane Heaven F9F-5 Panther. Requires the AHGrummanF9F-5 model updates found here. This is painted as the Panther fighter jet flown in the 1954 movie "The Bridges at Toko-Ri" that starred William Holden and Grace Kelly. The aircraft was flown by the main character in the movie, Lieutenant Harold Brubaker. Repainted by R.E. Wyman.
Posted Dec 1, 2012 00:59 by R.E. Wyman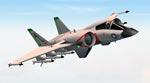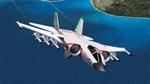 2.52Mb (2241 downloads)
Addax-1 high performance, VTOL and VSTOL aircraft. Model and textures by J R Lucariny
Posted Nov 28, 2012 00:34 by JRLucarinyFS2004Models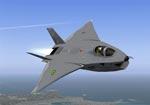 1.02Mb (2823 downloads)
X-32 STOVL Short take-off and vertical landing version. Model and textures by J R Lucariny
Posted Nov 23, 2012 12:06 by JRLucarinyFS2004Models