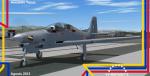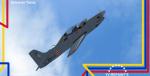 1.45Mb (1005 downloads)
Embraer EMB-312F Tucano from "armee de l'air". Base textures and model by Eduardo Fadul Model by Denis da Silva, Daniel da Silva. New textures By Jose Armando Yanez YV-REPAINT'S
Posted Aug 22, 2013 18:11 by Jose Armando Yanez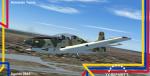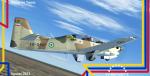 1.81Mb (696 downloads)
Embraer T-27 (EMB-312) Tucano from "Islamic Republic of Iran Air Force". Base textures and model by Eduardo Fadul Model by Denis da Silva, Daniel da Silva. New textures By Jose Armando Yanez YV-REPAINT'S
Posted Aug 22, 2013 18:06 by Jose Armando Yanez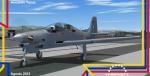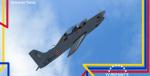 1.45Mb (421 downloads)
Embraer EMB-312F Tucano from "armee de l'air". Base textures and model by Eduardo Fadul Model by Denis da Silva, Daniel da Silva. New textures By Jose Armando Yanez YV-REPAINT'S
Posted Aug 22, 2013 17:55 by Jose Armando Yanez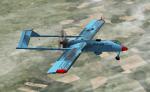 4.85Mb (1899 downloads)
Description This is a gmax model of the RQ-7 shadow an Unmanned Aerial Vehicle. (UAV) The real RQ-7 is built by AAI Corporation. It has a system range off about 50km and an on station-time off about 6 hours to be stretched up to 9 hours in latter variants. It is used by the US army and marines. Mainly for reconnaissance and surveillance but can be adapted for other missions, like jamming remotely controlled bomb frequencies. The newest payload has a laser-designator. This is a basic flyable model. It has seen active duty in both Afghanistan and Irak.
Posted Aug 18, 2013 05:47 by Rigo Renders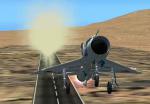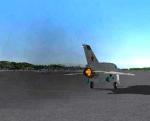 77.69Mb (3883 downloads)
Final release updated MIG21. This is the first aircraft in FS2004 to have engine surging programmed into it. New gauges including working ADF, improved flight dynamics and more. Spike's MiG-21 bis Madness V2.1. Added FX for fun, realism and respect for this classic Russian aircraft. Mikoyan-Gurevich MiG-21 bis Fishbed N. Original model by Kazunori Ito. I spent a lot of time finishing and fine-tuning the effects on this aircraft as best I could to give realistic representation of flying a MIG-21. I made the XML coding as simple as possible and the sounds as small as possible (without sacrificing quality) to ensure a fast functioning aircraft on most PCs.
Posted Aug 18, 2013 02:35 by Spike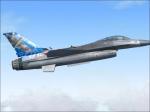 5.33Mb (2228 downloads)
Repaint for Kirk Olssons viper textures only. F16 that was at Waddington airshow 2013. Should work in either the original FS2004 version or the updated versions for FSX.
Posted Aug 8, 2013 06:56 by David T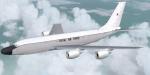 1.55Mb (704 downloads)
FS9/FSX Boeing RC-135 51 SQN textures Aircraft is the Freeware RC-135 BY HJG (not including VC), available at http://simviation.com/hjg/downloads.htm Textures are by UKMIL [www.ukmil.org.uk]
Posted Jun 21, 2013 01:46 by UKMIL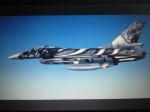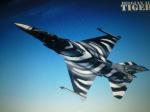 45.96Mb (7915 downloads)
The F-16A Fighting falcon, of the Belgian Air force, signed into the 31 Tigermeet squadron on Kleine Brogel. Uses the F-16 Fighting Falcon (VIPER) model by Kirk Olsson. Also Afterburner. Textures by Mees Jansen.
Posted Jun 4, 2013 05:26 by Mees Jansen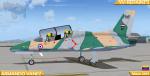 1.39Mb (629 downloads)
K-8W Karakorum of Sudanese Air Force "817". Model by Pierre Marchadier. Texture by Jose Armando Yanez YV-REPAINT'S
Posted May 22, 2013 13:39 by Jose Armando Yanez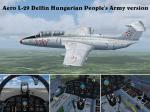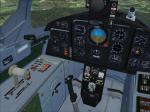 4.66Mb (1262 downloads)
FS2004 Hungarian People's Army Aero L-29 Delfin. This is a new factory fresh aircraft. The pack includes the new style 2D and 3D cockpit textures also. The Czech Aero L29 Delfin jet traning aircraft first flew in 1959. NATO code name "Maya". Original model and textures by Tim Conrad. Repaint by L. Soos.
Posted May 21, 2013 12:05 by L. Soos