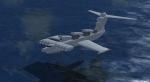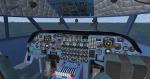 6.15Mb (2028 downloads)
LUN Ekranoplan (Soviet Navy colors). The Lun-class Ekranoplan was designed in the late 1980s for the Soviet Union Forces. It uses a wing-in-ground-effect concept to skim low over the water at high speeds. The Lun, Russian for 'Dove', is also one of the largest aircraft ever built, rivalling the size of the Spruce Goose. This aircraft is fitted with six fixed-elevation SS-N-22 Sunburn anti-ship missile launchers. It was also known colloquially as the 'Caspian Sea Monster'. Full VC. Read docs how to fly! Ex payware from Alphasim/Virtavia
Posted Nov 2, 2012 08:01 by alphasim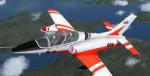 37.08Mb (4691 downloads)
Nachang k8 Karakorum Package. The Hongdu JL-8, also known as the Karakorum-8, is a two-seat intermediate jet trainer and light attack aircraft designed in the People's Republic of China by China Nanchang Aircraft Manufacturing. We did this little plane for us first, then our friends and you of course. Jonathan did 18 textures for this pack. We created 5 different models and we integrated a basic VC for people who enjoy Virtual cockpit. Model by Pierre Marchadier Textures by Jonathan Hilaire "Rooster"/GMax Academy
Posted Oct 30, 2012 10:57 by gmaxac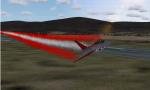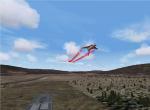 2.49Mb (1383 downloads)
Virtavia Eurofighter Typhoon red-white-red smoke effects and a modified Panel.
Posted Oct 27, 2012 18:32 by FS9 Moder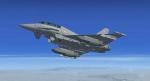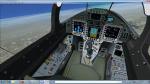 43.08Mb (13240 downloads)
Eurofighter Typhoon is a highly advanced, extremely maneuverable attack aircraft manufactured by a European consortium of several concerns. Said to have "carefree handling" by its manufacturers, the aircraft incorporates advanced avionics, weapons systems, and control systems. Ex payware from Virtuavia/Alphasim with custom VC, sounds and multiple models.
Posted Oct 27, 2012 04:02 by alphasim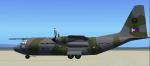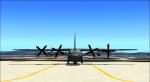 2.84Mb (3213 downloads)
AI Aircraft Philippine Air Force Lockheed Martin C-130H PAF has been utilizing a versatile and proven workhorse in humanitarian & recue missions, troop logitical & combat transport. This AI aircraft includes the flight plan in the Philippines major air bases. *** Please note! This is an AI aircraft and is NOT flyable *** Model by Henry Tomkiewicz This Repaint by Gerard G. Olvis
Posted Oct 16, 2012 19:02 by Gerard G. Olvis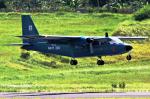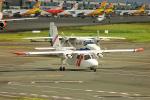 2.60Mb (1252 downloads)
AI Philippine Navy & Philippine Coast Guard BN-2A Islanders Model by Henry Tomkiewicz Panel by Marcel Kuhnt This Repaint by Gerard G. Olvis Mid-Sea Express repaint By Brian Umalay Philippine Navy & Coast Guard ha been utilizing the BN-2A Islanders for Search & Rescue, Maritime Patrol & Surveillance in its EEZ. The Islanders are proven to be effective in terms of performance and reliability. It has Short Take Off & Landing STOL performace, ideal for visiting small island airstrips. Since Philippines is composed of 7,107 islands.
Posted Oct 16, 2012 08:06 by Gerard G. Olvis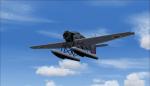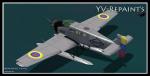 22.05Mb (831 downloads)
Junkers W-34 Fi3 YV-ABG "Bolivar" of Venezuela Air Force. Model by Ralf Kreibich. Texture by Jose Armando Yanez YV-REPAINT'S (model included in this pack)
Posted Sep 14, 2012 10:18 by Jose Armando Yanez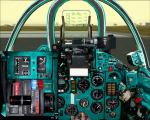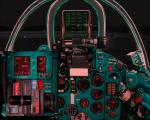 7.06Mb (1904 downloads)
Requires original Spikes's MIG-21 Madness install!! (This updates Spikes MIG-21 madness to V1.1 !!) *More exhaust effects *ECU unit (non authentic) *AB volume slightly reduced
Posted Sep 7, 2012 00:16 by Spike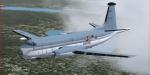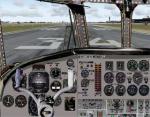 22.45Mb (3277 downloads)
The aircraft model, completely reworked as to the original model released some years ago, has been designed using Abacus Flight Design Studio v3.51 and compiled with makemdl.exe. The model can be used also in FSX, but you must read the note in the readme.txt. The package contains a specific version of the Atlantic as that used by French marine in two different liveries, the old colors and the new one . The model with older livery carry the badge of the 24F navy squadron , the example with new livery carry that of 23F navy squadron both based at Lann-Bihoue. The model has no 3D virtual cockpit (no VC) instead it uses a series of photographic fixed views taken aboard a French Atlantic example.
Posted Aug 21, 2012 14:49 by Massimo Taccoli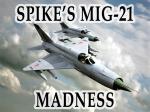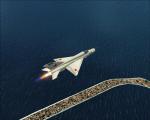 36.94Mb (7221 downloads)
Added FX for fun, realism and respect for this classic Russian aircraft. Mikoyan-Gurevich MiG-21 bis Fishbed N. Original model by Kazunori Ito. Kazunori Ito spared no expense in getting these flight dynamics accurate, thus, I spent a lot of time finishing and fine-tuning the effects on this aircraft as best I could to give realistic representation of flying a MIG-21. I made the XML coding as simple as possible and the sounds as small as possible (without sacrificing quality) to ensure a fast functioning aircraft on most PCs.
Posted Aug 15, 2012 05:59 by Spike