3.68Mb (199 downloads)
Garry Smith archive files: Bristol Britannia Cargo Foyal Air Force (RAF) textures. These enhanced repaints were created by Garry J. Smith (from Australia) who passed away in late 2016. His website (gjsmith.net) is down and everything he created is now lost forever. However, we have managed to salvage some of his repaints for Mike Stone FS2004 models, that simmers may enjoy them, thus preserving some of the hard work Garry J. Smith invested in these repaints. Requires Mike Stone ATR-72. Assembled with the kind efforts of Ronald Falzon.
Posted Jun 29, 2018 09:00 by admin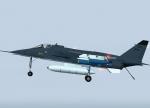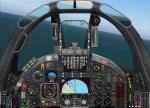 26.32Mb (730 downloads)
So Jaguar M might look like you see. The Jaguar M was intended to operate from an aircraft carrier, his structure had been strengthened accordingly, also was equipped with a modified landing gear. The nose gear was lengthened and the main gear consisting of a single wheel. Developed by Sepecat (Dassault-Breguet and BAC). Author: Tsyntsar Victor, Kyiv, Ukraine, 2018. Model version 1.0
Posted Jun 23, 2018 13:12 by Tsyntsar Victor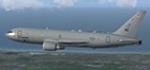 15.32Mb (1005 downloads)
FS2004 US Air Force Boeing KC-46A. A KC46A in the fictitional US Air Force livery. This is the Beta of SkySpirit2010 KC-767 Multiplayer Special. FDE is just at the test using Warren C Daniel's 767V4 767-200ER. All the necessary files are included. Model by Hiroshi Igami. Also an FSX version included. Livery by Sean Kneppers.
Posted Jun 21, 2018 07:58 by chrisE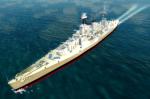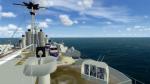 16.51Mb (1107 downloads)
FSX/Accel/FS2004/P3d.V3 Package battlecruiser HMS Hood. Laid down in 1916, commissioned in 1920, she remained the largest and most powerful warship in the world for twenty years and was the proud of the Royal Navy. Together with the modern battleship Prince of Wales she was sent in May 1941 to intercept Germanys new battleship Bismarck and the heavy cruiser Prinz Eugen. In the battle of Denmark Strait Hood got an deadly hit, exploded and sank within few minutes and lost her whole crew except three men. The package contains two pilotabe vessels, one is with a circling BF-109 and an ai-model. The pilotable version has plenty of animations which can be controled by a switchboard or with the common key commands. Twenty eight camera views let you explore most of the decks. The panel provides 2D views in eight directions plus a virtual view from the flybridge. The ai-model is supposed to be used with the great tool aicarriers2. FSDS-model, panel-, camera- and weapon configuration by Erwin Welker. Weapon switchboard by J.P.Carosin
Posted May 1, 2018 04:04 by Erwin Welker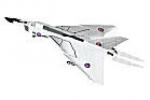 0.71Mb (184 downloads)
Garry Smith archive files: Avro Arrow. Liveries - RCAF Includes Blank Texture Set. These files are being posted so the community does not loose access to Garry Smith's files after his website went down. Model by Mike Stone. Textures by Garry Smith
Posted Apr 10, 2018 06:30 by Ronald Falzon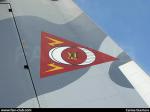 36.79Mb (365 downloads)
Fs2004 Mig-21 Venezuelan Air Force ficticious paint low vis. Original model by Kazunori Ito. Repaint by Brian Josep.
Posted Mar 20, 2018 12:44 by Brian Josep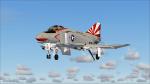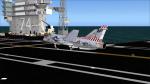 210.51Mb (905 downloads)
Package contains Alphasim F8, A3, R5, & F4. Rory Kelly's CH46 and Paul Clawson's USS Stennis. Modified by Peter Mercy with FSD, Dave Maltby and RCBO gauges By Rob Barendregt and Doug Dawson
Posted Jan 19, 2018 02:33 by Peter Mercy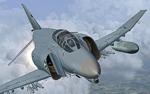 10.18Mb (574 downloads)
The McDonnell F-4F Phantom II is a two-seater and supersonic fighter capable of long range, all-weather fighter-bomber capabilities as well. It is located in the Federal Republic of Germany still in service. No VC. By Andreas Meyer design.de
Posted Aug 18, 2017 04:46 by Andreas Meyer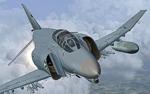 9.43Mb (561 downloads)
The McDonnell F-4F Phantom II is a two-seater and supersonic fighter capable of long range, all-weather fighter-bomber capabilities as well. It is located in the Federal Republic of Germany still in service. Without virtual cockpit. Free for private use. By Andreas Meyer - www.afs-design.de
Posted Jun 9, 2017 16:13 by Andreas Meyer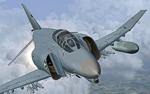 10.18Mb (685 downloads)
The McDonnell F-4F Phantom II is a two-seater and supersonic fighter capable of long range, all-weather fighter-bomber capabilities as well. It is located in the Federal Republic of Germany still in service. No virtual cockpit (No VC). Free for private use. By Andreas Meyer - www.afs-design.de
Posted Apr 22, 2017 03:22 by Andreas Meyer