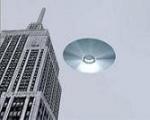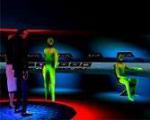 1.56Mb (790 downloads)
FS2004 Reptilians Flying Saucer update. This file provides updates for the Reptilian's Flying Saucer using Mr. Rob Barendregt's rcbhcg10 FS2004 VTOL control gauge. Now you can fly this model as we all dreamed for many years. MANY THANKS, ROB!. Please take a look at the new readme.txt and the original one. Required file: 1REPTILIANGA-GUZMAN_ARTES.zip By Libardo Guzman (GUZMAN-ARTES)
Posted Mar 3, 2014 15:57 by Libardo Guzman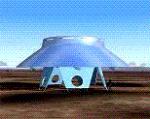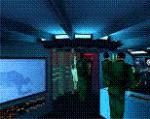 1.78Mb (689 downloads)
Update to the previously released Invaders Flying Saucer for FS2004. Allows verticle take off and hover like a flying saucer. Contains gauge by ROB BARENDREGT (FS2004 ONLY!!! - will cause FSX to crash!!!)
Posted Mar 1, 2014 14:42 by archive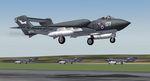 11.61Mb (1401 downloads)
FS9 AI Aircraft. De Havilland Sea Vixens. FAW2, multi-LOD models with 5 variations including wing and nose fold animation. 10 textures of 899 NAS aircraft circa 1971, including XP924 (G-CVIX), the present day display aircraft seen at many UK air shows. Paint Kit included. Separate pack in FSX native code is in JYAI_Sea_Vixens_FSX_1.zip. By John Young ACG/MAIW.
Posted Sep 15, 2013 09:53 by uploader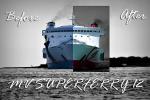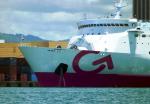 16.19Mb (1783 downloads)
2GO Travel Super Ferry Inter-island Ferry vessel that is very popular in the Philippines. Model by B Minister. Repainted by: Gerard G. Olvis
Posted Nov 23, 2012 03:06 by Gerard G. Olvis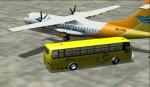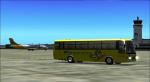 0.92Mb (2380 downloads)
FS2004 Cebu Pacific Airport Shuttle transfer BUS V03 made by Mitsuya@Hamaguchi( nickname is hama ) Repainted by Gerard G. Olvis
Posted Oct 12, 2012 11:19 by Gerard G. Olvis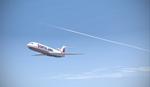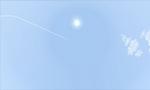 0.27Mb (6144 downloads)
Longer Contrail for FSX/FS2004. I have always thought something was missing in FS and that was longer contrails. Without the need of any software you can have this effect. I have to thank Jan Rosenberg for his ai_fx that taught me how to edit the contrails in fs. These fx files have the contrails life set at 350 seconds (roughly 50 miles). I find this to be the most realistic to see your ai airplanes turn over VOR's and such. In the real world contrails can last a few seconds to hours depending on the atmospheric conditions.
Posted Sep 11, 2012 10:42 by Jeff Favignano
2.85Mb (413 downloads)
Tested on Windows XP and Windows 7. This download adds airfield markers and ICAO id's found in FSX, and overlays them on Google Earth. This file is for China. There is also a seperate file with a list of basic airfield location details. i.e: EGBB Birmingham Airport. Birmingham. N52* 27.23' W1* 44.88' alt325. Also the tidying "My places" in Google Earth, file. Other locator files to follow. by Carl Vokes
Posted Aug 28, 2012 16:05 by carl vokes
3.68Mb (559 downloads)
Adds AI traffic between these airports in Australia - YMML, YMMB, YMEN, YLIL, YSPK, YHOT, YSSY and YPAD. For use with Spike's YLIL and YHOT MODs. Heavy, Medium and light general traffic works with stock FS2004.
Posted Jul 18, 2012 03:37 by Spike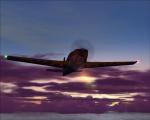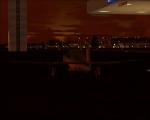 0.12Mb (957 downloads)
Add more red, magenta and purple to your FS2004 sky dawn appearance. I made these files as I wasn't happy with the original sky at dawn as it has all this strange green light filling the sky. So i thought you might want this to add some more realistic colors. (Back up your original textures!)
Posted Jul 3, 2012 05:25 by Spike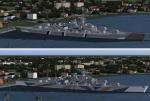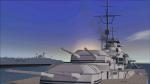 8.57Mb (2505 downloads)
FS2002/FS2004 features for the pilotable German battleships Bismarck and Tirpitz. Includes complete ship. This is originaly a CFS2-ship from the package kreigsmarine.zip from James Smith and Bruce Baker. My AddOn provides pilotable ships with bridge, 6 deck views, sounds and special effects. One view showes an Arado-196 placed onto the catapult. Including is a repaint for the usage as Tirpitz, the texture for the bismarck is a little modified from the original. Bitmaps and configuration by Erwin Welker
Posted Jun 22, 2012 03:35 by Erwin Welker