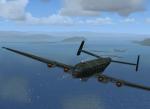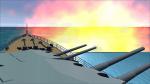 0.65Mb (274 downloads)
FS2004 Effect-Sound Option FOR FSX Effects. In most of my FS2004 addons I have configured some FSX effects. Effects like Wing guns, Explosion or 16inch ship gun comes now with proper sound in FS9. Mostly they worked visually in FS2004 but the sound which is linked to the effects did not work. Now I found a method which makes that effect sounds also functional in FS2004. Of course this option works also with those effects from other aircrafts and ships. Credits to all the persons who made that effects and sounds. My work is only to make it functional in FS2004. Solution by Erwin Welker
Posted Jun 13, 2016 06:31 by Erwin Welker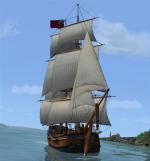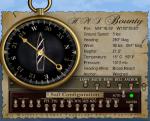 1.34Mb (693 downloads)
HMS Bounty V1.2 Update for FS9 for all previous versions Built Specifically for FS9 (an FSX version is available) by Milton Shupe, Nigel Richards, Rob Barendregt, Sasha Rieger, and Rob Ibey. Helmsman by Craig "Full" Richardson. This update simply replaces your existing Panel folder in the HMS Bounty Folder. WILL NOT WORK IN FSX as it contains FS9 specific sim interfaces. Version 1.2 upgrades: 1) Further improvements regarding wind effects on yaw and roll based on the confluence of sails deployed, wind speeds and direction relative to ship heading, yard arms angle to the wind, and ground speed. 2) Auto-Skipper greatly improved for high winds and gusts to minimize the showing/hiding of sails
Posted May 14, 2015 00:30 by Milton Shupe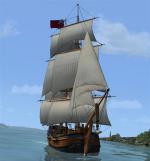 103.83Mb (948 downloads)
The HMS Bounty for FS9 - Version 1.1 Built Specifically for FS9 (an FSX version is available) by Milton Shupe, Nigel Richards, Rob Barendregt, Sasha Rieger, and Rob Ibey. Helmsman by Craig "Full" Richardson HMS Bounty 18th Century Tall Ship square rigger completely wind driven, individually animated and controlled sails, animated flags with direction and wind speeds, animated helm, and Sail Management Window to control all ship fuctions. Ship responds to wind speeds and direction with yaw, keeling, and pitch depending on sails deployed and yard arm positions. Ambient sounds, variable wind and gale storm sounds, ship's bell, "Salute", anchor weigh/drop all add to immersion. WILL NOT WORK IN FSX as it contains FS9 specific sim interfaces. NOTE: The latest version of FSUIPC is Required for the HMS Bounty to work. See the manual for link. Note: Realism settings should be set to "Hard" for best Wind Effects. Version 1.1 upgrades: 1) Even more realistic wind effects on yaw and roll based on the confluence of sails deployed, wind speeds and direction relative to ship heading, yard arms angle to the wind, and ground speed. 2) Tugboat function added 3) Corrected lights positions 4) Documentation updates
Posted May 8, 2015 14:28 by Milton Shupe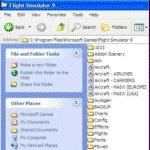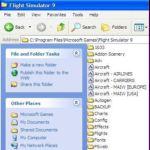 0.22Mb (1050 downloads)
FS2004 Tutorial -- A simple tutorial on speeding up FS9 when loading. The tips originate from personal experience, and extensive testing. These tips should work on any PC or laptop. They are probably most effective on "slower" PCs or laptops. However, even high-end PCs may experience considerable time-saving during FS9 loading. By Ronald Falzon
Posted Sep 18, 2014 16:59 by Ronald Falzon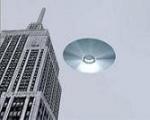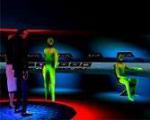 1.56Mb (804 downloads)
FS2004 Reptilians Flying Saucer update. This file provides updates for the Reptilian's Flying Saucer using Mr. Rob Barendregt's rcbhcg10 FS2004 VTOL control gauge. Now you can fly this model as we all dreamed for many years. MANY THANKS, ROB!. Please take a look at the new readme.txt and the original one. Required file: 1REPTILIANGA-GUZMAN_ARTES.zip By Libardo Guzman (GUZMAN-ARTES)
Posted Mar 3, 2014 15:57 by Libardo Guzman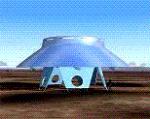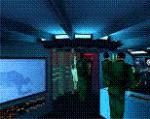 1.78Mb (701 downloads)
Update to the previously released Invaders Flying Saucer for FS2004. Allows verticle take off and hover like a flying saucer. Contains gauge by ROB BARENDREGT (FS2004 ONLY!!! - will cause FSX to crash!!!)
Posted Mar 1, 2014 14:42 by archive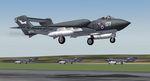 11.61Mb (1413 downloads)
FS9 AI Aircraft. De Havilland Sea Vixens. FAW2, multi-LOD models with 5 variations including wing and nose fold animation. 10 textures of 899 NAS aircraft circa 1971, including XP924 (G-CVIX), the present day display aircraft seen at many UK air shows. Paint Kit included. Separate pack in FSX native code is in JYAI_Sea_Vixens_FSX_1.zip. By John Young ACG/MAIW.
Posted Sep 15, 2013 09:53 by uploader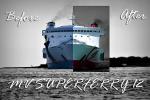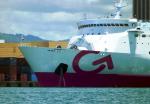 16.19Mb (1797 downloads)
2GO Travel Super Ferry Inter-island Ferry vessel that is very popular in the Philippines. Model by B Minister. Repainted by: Gerard G. Olvis
Posted Nov 23, 2012 03:06 by Gerard G. Olvis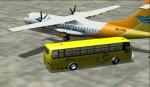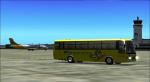 0.92Mb (2388 downloads)
FS2004 Cebu Pacific Airport Shuttle transfer BUS V03 made by Mitsuya@Hamaguchi( nickname is hama ) Repainted by Gerard G. Olvis
Posted Oct 12, 2012 11:19 by Gerard G. Olvis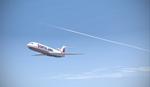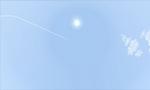 0.27Mb (6157 downloads)
Longer Contrail for FSX/FS2004. I have always thought something was missing in FS and that was longer contrails. Without the need of any software you can have this effect. I have to thank Jan Rosenberg for his ai_fx that taught me how to edit the contrails in fs. These fx files have the contrails life set at 350 seconds (roughly 50 miles). I find this to be the most realistic to see your ai airplanes turn over VOR's and such. In the real world contrails can last a few seconds to hours depending on the atmospheric conditions.
Posted Sep 11, 2012 10:42 by Jeff Favignano