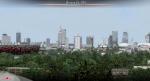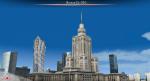 23.41Mb (628 downloads)
WARSAW CITY 2015 DEMO is a sophisticated scenery package, featuring a detailed scenery of Warsaw city in Poland with surrounding airports, fully compatible with FS2004. Warsaw is the capital and the largest city of Poland located on the Vistula (Wisla) River. Warsaw City 2015 gives you a possibility to fly over an extremely large area of Warsaw city. We have included a photoreal ground textures of about 5200 square km. The city centre has hundreds of custom buildings modeled, there are all VFR-important landmarks on the whole included area too. We have also created 13 variously detailed airports and heliports for the project: Modlin EPMO, Babice EPBC, Chrcynno/Nasielsk, Sobienie EPSJ, Goraszka EPGO, Konstancin-Jeziorna, Konstancin Heliport, Reczaje (lite), Kroczewo (lite), Trebki Nowe (lite), Wincentow 1 (lite), Wincentow 2 (lite), Zabia Wola (lite) This Demo version of the commercial product is a fully functional freeware scenery featuring same airport layouts as in the full version but with limited 3D objects and low resolution textures. Using this free demo ensures no problems with online (VATSIM, IVAO, multiplayer etc.) flying in case some users use the payware scenery and some don't. The product is equipped with an automatic installer, which means that the scenery will be automatically added to the Flight Simulator Scenery Library. Please uninstall all previous versions of similar sceneries you may have installed before. Please make also sure that no duplicated AFCAD files are installed. Enjoy your virtual flying with Drzewiecki Design!
Posted Aug 28, 2015 05:21 by Drzewiecki Design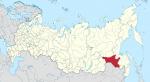 17.39Mb (299 downloads)
FS2004 Scenery-Russia-Amur region HAR9-Beregovoy, HAS1-Dipkun, HAS4-Stoyba, HD9H-Berezitoviy rudnik, UHBA-Arkhara, UHBE-Zeya, UHBF-Fevral'sk, UHBI-Magdagachi, UHBK-Shimanovsk, UHBM-Mayskiy, UHBN-Novokievsky Uval, UHBO-Oktyabrsky, UHBW-Tynda, UHBX-Gorny, UHHG-Bomnak, XHBH-Kakhovka, XHBR-Belogorsk, XHIB-Srednebeloye, XHXA-Amaranka, Z064-Tambovka, ZAP9-Takhtamygda, ZB2P-Khvoyny, ZB36-Kuhterinskii, ZBT3-Cheremkhovo, ZC1V-Raychikhinsk, ZC8E-Snezhnogorsky, ZCE6-Fregat, ZD3S-Norsk, ZD3T-Gar', ZD3U-Yasnyi, ZD42-Pozdeyevka, ZD45-Bureya, ZD4R-Yerofey Pavlovich, ZD51-Cheugda, ZE8Y-Ust'-Nyukzha
Posted Aug 26, 2015 20:49 by Andrey Anta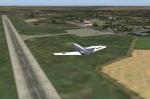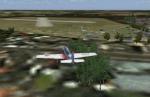 19.70Mb (269 downloads)
FS2004 Scenery-Russia-Belgorod region H174-Grayvoron, H637-Rakitnoye, HA9Y-Ivnya, UUOS-Stariy Oskol, UUOW-Valuyki, XUOP-Belgorod (Tomarovka), ZB2H-Alekseyevka (Sloboda), ZB2L-Chernyanka, ZB7F-Bekhteevka, ZB7G-Nechayevka, ZB7H-Lomovo, ZB7J-Tseplyayevo Pervoye, ZB8L-Roven'ki, ZC4S-Nikitovka, ZC5D-Krasnaya Polyana, ZC94-Gostischevo, ZDK7-Veydelevka, ZDK8-Noviy Oskol, ZE33-Volokonovka, ZEC5-Verkhopen'ye, ZEF6-Podol'khi, ZEF7-Alekseyevka, ZEF8-Bol'shaya Khalan'
Posted Aug 25, 2015 14:31 by Andrey Anta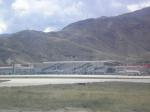 6.29Mb (706 downloads)
Lhasa Gonggar Airport ; IATA: LXA, ICAO: ZULS) is the airport serving Lhasa, the capital city of the Tibet Autonomous Region, China. It is about 62 kilometres (39 mi) southwest of the city in Gonggar County of Shannan Prefecture.
Posted Aug 22, 2015 22:16 by Alexander Brown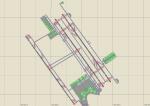 0.11Mb (726 downloads)
Incheon International Airport, (RKSI)sometimes referred to as Seoul-Incheon International Airport) is the largest airport in South Korea AFCAD modification by Alberto Thomas
Posted Aug 13, 2015 22:33 by Alberto Thomas
0.01Mb (140 downloads)
FS2004 Scenery-Russia-Tula region UUGI-Ivan'kovo, ZE1M-Kalinayevo, ZEB8-Khanino, ZEF4-Arkhangel'skoye, ZF1A-Tula
Posted Aug 7, 2015 13:21 by Andrey Anta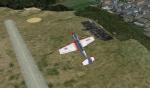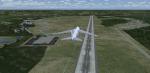 24.03Mb (233 downloads)
FS2004 Scenery-Russia-Bryansk region UUFS-Starodub, XUBB-Bryansk (Bezhitsa), XUWD-Seshcha, XUWI-Klimovo, ZA15-Belogolovl', ZA20-Bryansk (Gorodishche), ZA7N-Lyubysh', ZA9S-Olsuf'yevo, ZAM6-Soglasiye, ZAP0-Surazh, ZAS9-Trubchevsk, ZBK9-Noviye Bobovichi, ZBL0-Stariy Vyshkov, ZBL1-Katichi, ZBL2-Klintsy, ZBR0-Voronok, ZC2H-Kletnya, ZC6Z-Pochep, ZC8M-Strashevichi, ZC92-Aleshkovichi, ZD82-Berezovka, ZDR5-Frolovka, ZED5-Knyaginino, ZEG7-Divovka, ZEU5-Naytopovichi
Posted Aug 7, 2015 13:19 by Andrey Anta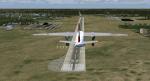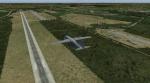 30.88Mb (288 downloads)
FS2004 Scenery-Russia-Kaluga region UUBC-Kaluga (Grabtsevo), UUFM-Mikheyevo, UUWE-Ermolino, XUBG-Kaluga (Oreshkovo), XUBJ-Shaykovka, ZDV5-Shirokovo, ZDX0-Yukhnov, ZEF2-Pesochnya, ZEF3-Meshchyevsk, ZEU8-Frolovo, ZEU9-Efimtsevo
Posted Aug 1, 2015 13:31 by Andrey Anta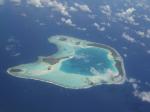 1.46Mb (815 downloads)
Teti'aroa is a privately owned atoll in the Windward group of the Society Islands of French Polynesia, an overseas collectivity of France in the Pacific Ocean. Once the vacation spot for Tahitian royalty. NTTE
Posted Jul 25, 2015 07:41 by Alberto Thomas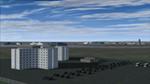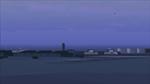 27.19Mb (266 downloads)
Located on Banks Island NWT in Canada's arctic, the latest proposed version of CFB North Star scenery (v8) for FS2004 includes new aurora and obstruction lighting effects, plus additional buildings. Three alternate scenery configurations are provided for, featuring opened hangars, as well as unique library objects that may be used in other freeware scenery projects. Includes flightplans and AI ship traffic (the icebreaker CCGS Louis St-Laurent). FREEWARE by Brian Sturton.
Posted Jul 23, 2015 13:20 by Brian Sturton