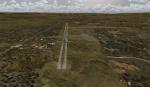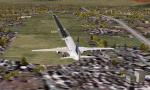 10.47Mb (318 downloads)
Russia-Republic of Tyva UNAG Mugur Aksy, UNKD Kyzyl Mazhalyk, UNKY Kyzyl, UNYA Khamsara, UNYE Saryg Sep, UNYH Khovu Aksy, UNYK Kuznetsovo Kungurtuk, UNYR Erzin, UNYS Severny Arzhan Solnechny, UNYT Todzha, UNYX Yuzhny Arzhan Dolgy Most, UNYY Yrban.Shishmarevo. Achinskaya, XNKY Kyzyl, ZC4K Handagaity, ZDE0 Shagonar, ZE04 Dus Dag (Torgalyg), ZE07 Chadan, ZE08 Khut
Posted Oct 2, 2014 09:07 by Andrey Anta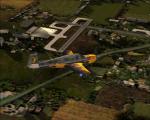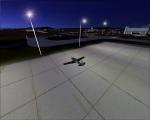 3.56Mb (469 downloads)
The Official Tourism site for Mansfield and Mount Buller region in Victoria's (Australia) High Country. This is a very challenging airstrip, but lots of fun! Easy copy and paste Install with instructions. Includes AI traffic, objects, barn-storming barn and exclusion map.
Posted Sep 8, 2014 22:47 by Spike

2.15Mb (342 downloads)
SANSA - Costa Rica Cessna C208B Grand Caravan AI Model for FS2002 & FS2004 ATC by Henry Tomkiewicz, July 2004 Paintkit by Dario R.Jimenez
Posted Aug 15, 2014 16:00 by Henry Tomkiewicz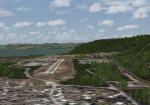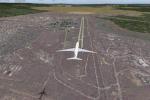 40.33Mb (414 downloads)
Russia Buryatia HB9M-Gusinoye Ozero, UIAO-Barguzin, UIIG-Zakamensk, UIIN-Kyren, UIKG-Taksimo, UIUA-Bichura, UIUD-Davsha, UIUH-Khorinsk, UIUI-Ust'-Barguzin, UIUK-Kurumkan, UIUM-Muya, UIUN-Nizhneangarsk, UIUO-Karaftit, UIUP-Petropavlovka, UIUR-Varvarinskiy, UIUS-Sosnovo-Ozerskoye, UIUX-Kabansk, XIID-Dzhida, XIIS-Kyakhta (Sudzha), XIUW-Ulan-Ude (Vostochniy), XIXN-Novoselenginsk, ZA42-Goryachinsk, ZAJ5-Severomuisk, ZC7Y-Bambuyka, ZD3P-Verkhnyaya Zaimka, ZDD3-Romanovka, ZDD4-Novoselenginsk Mishen' № 43
Posted Aug 12, 2014 15:44 by Anta142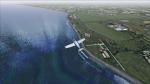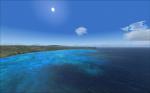 187.52Mb (5030 downloads)
Contains Spike's Water texture mix's V1.0 - V3.3, Spike's Waves V1.0 & V2.0. Copy and paste installation. Includes extra textures, mix, match and change as you please.
Posted Aug 7, 2014 23:53 by Spike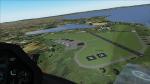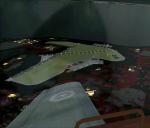 7.02Mb (368 downloads)
AI traffic for Point Cook (YMPC). Great for Spike's Point Cook aerodrome add-on (below). Easy copy and paste install.
Posted Aug 7, 2014 19:39 by Spike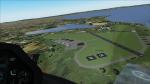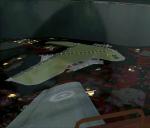 0.01Mb (294 downloads)
Spike's Point Cook aerodrome, near Melbourne, Australia. Easy copy and paste install.
Posted Aug 7, 2014 19:34 by Spike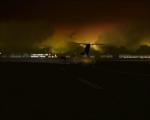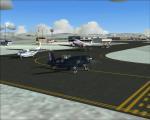 20.67Mb (680 downloads)
Spike's AI Traffic for YLIL - YHOT (Revised). Easy install, Just Copy and pase files. Adds AI traffic between these airports in Australia - YMML, YMMB, YMEN, YLIL, YSPK, YHOT, YSSY and YPAD. For use with Spike's YLIL and YHOT MODs. Heavy, Medium and light general traffic works with stock FS2004.
Posted Aug 7, 2014 19:14 by Spike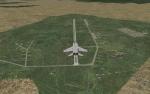 14.10Mb (422 downloads)
Russia Trans-Baikal Territory HBB6-Ksen'yevskaya, UIAC-Tungokochen, UIAD-Krasniy Chikoy, UIAG-Kalga, UIAK-Kyra, UIAM-Mogocha, UIAP-Priargunsk, UIAQ-Shelopugino, UIAS-Gazimurovskiy, UIAV-Baley, UIAY-Usugli, UIAZ-Nerchinskiy Zavod, UICH-Khilok, UICP-Petrovsk-Zabaykal'sky, UICS-Sretensk, UICT-Tupik, UICU-Ustx-Karenga, UICY-Kyker, UIKU-Yumurchen, UINA-Aleksandrovskiy Zavod, XIAB-Bada, XIAG-Chindant-2, XIAJ-Bezrechnaya-2, XIAK-Bal'zino, XIAL-Amazar, XIAO-Borzya South, XIAP-Karaksar, XIAS-Step', XIAU-Ukurey, XIAV-Shilka, XIXK-Krupynka, ZA24-Bukachacha, ZA2N-DAURIYA, ZA2Y-Dul'durga, ZBG1-Sredne-Angursk, ZD8U-Nizhniy Tsasuchey, ZD8X-Borzya West, ZDW4-Preobrazhenka, ZE0F-Borzya, ZE9E-Zolotorechensk
Posted Jul 29, 2014 17:11 by Anta142
0.54Mb (311 downloads)
China Shenzhen 2 Runways V1.1. The airport is undergoing major expansion with a new terminal under construction. A second runway was also recently completed. It is one of the three largest airport hubs serving southern China.
Posted Jul 23, 2014 02:32 by Liao Yitong