0.19Mb (896 downloads)
Saint Helena Airport is an airport under construction since early 2012 in the British Overseas Territory of Saint Helena, a remote island in the South Atlantic Ocean located more than 2,000 kilometres (1,200 mi) from the nearest major landmass which can currently only be reached by ship. This takes 5 days from Cape Town, with departure once per 3 weeks, making Saint Helena one of the most remote populated places on earth, measured as travel time from major cities. The airport is scheduled to open in February 2016, which is when the ship serving the island is to be retired. FS2004
Posted Mar 10, 2014 09:54 by Alberto Thomas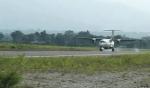 0.11Mb (391 downloads)
Gelephu Airport (IATA: GLU, ICAO: VQGP) is located in Samtenling Gewog, about three kilometres from Gelephu town in Sarpang District, Bhutan. The airport has been constructed on an area spanning over 500 acres. Bhutan.
Posted Mar 4, 2014 09:42 by Alberto Thomas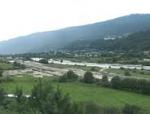 0.07Mb (551 downloads)
Bathpalathang Airport (IATA: BUT, ICAO: VQBT) is a domestic Bhutanese airport in Jakar (Bjakar), Bumthang District.[1] It began operations on 17 December 2011 with flights to Paro. Bhutan. FS2004 Scenery
Posted Mar 4, 2014 09:25 by Alberto Thomas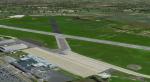 17.31Mb (434 downloads)
Durham Tees Valley Airport for FSX. The Airport has been scaled up to the correct proportions, the runway's start location has been switched to the correct end. The airport now looks and acts like the real thing. AI traffic is fully supported and performs as real airport traffic would in the actual airport.
Posted Mar 1, 2014 15:02 by Mark Piccolo - Soarfly Concepts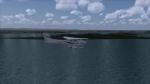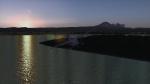 9.73Mb (4092 downloads)
I've created unique textures that produce very realistic looking water for Flight Simulator 2004! It features nice sunrise and sunset effects, realistic water ripples, and nice night water with moon reflections. You won't believe it's fs9! (remember to back up your original files)
Posted Feb 1, 2014 05:11 by Melvin Roden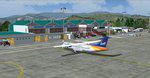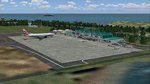 12.71Mb (1529 downloads)
Grenada Island International Airport: " Maurice Bishop Intl (TGPY)" for FS 2004. "Maurice Bishop" is the new name of Grenada airport, the old was "Point Salines" "TGPY_Maurice Bishop Intl" is the Scenery of the International Airport of Grenada Carribean Island. This scenery is only for FS 2004. Created By: Christian Delblond.
Posted Dec 11, 2013 04:45 by DELBLOND Christian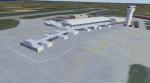 27.38Mb (608 downloads)
Jersey Airport is located on the small island of Jersey in the English channel. It has a single runway that is just shy of 2000 meters in length. This is a concept version of the airfield, consisting of a redesigned terminal and unique qualities.
Posted Dec 8, 2013 20:29 by Mark Piccolo - Soarfly Concepts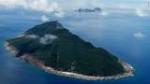 28.77Mb (1197 downloads)
Diaoyu Island fiction airport on the island of Diaoyu between Japan and China.
Posted Nov 3, 2013 05:35 by Cuizijian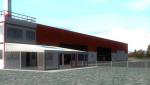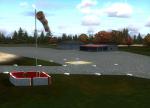 10.79Mb (366 downloads)
Benavente Airfield V1 This certificate aerodrome for ULM's has no pubished ICAO assigned, so for ease of flight simulation, I gave it the fake LPBV and is to be used with freeware PTTerrain of PTSIM (http://www.ptsim.com); digital photos taken at the place that have been applied to buildings and other equipment. Freeware for FS9. Not tested in FSX
Posted Oct 23, 2013 18:50 by Joao A. Graca Ferreira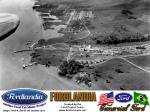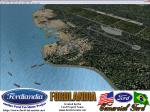 6.16Mb (462 downloads)
Fordlandia is a now-abandoned, prefabricated industrial town established in the Amazon Rainforest in 1928 by American industrialist Henry Ford to secure a source of cultivated rubber for the automobile manufacturing operations of the Ford Motor Company in the United States. Scenery is a historical FS2004 rendition of the town and factory facilities circa 1930's. Has a runway and airport plus a sea runway and some additional fictional extras to enrich the scenery. Created for your flight sim enjoyment by the Ford Project Team. This FREE scenery and many more can be found at: http://www.ford-tri-motor.net/scenery.htm Plus buckets of historical liveries available for several vintage aircraft at the Ford Project Site.
Posted Oct 18, 2013 00:07 by Garry J. Smith and Edward C. Moore