0.54Mb (219 downloads)
China Shenzhen airport update. The airport is undergoing major expansion with a new terminal under construction. A second runway was also recently completed. It is one of the three largest airport hubs serving southern China.
Posted Jul 15, 2014 03:47 by Liao Yitong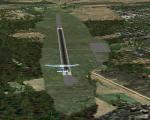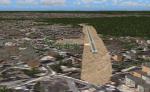 2.04Mb (457 downloads)
Russia Irkutsk, Siberia, region. Includes the following airports/airfields :- HB6H-Dubynino, HB85-Karakhun, HBB7-Kuytun, HBC0-Kutulik, HBH6-Perevoz, HBO7-Priboyniy, HBZ9-Tynkob', HC0M-Chisty, HC1G-Shumilovo, UIBD-Dal'niy, UIBE-Erema, UIBH-Kharanzhino, UIBJ-Nakanno, UIBO-Ozerny, UIBW-Vizirniy, UIBX-Khamakar, UIIB-Belaya, UIIE-Cheremkhovo, UIIH-Khuzhir (Kharantsy), UIIO-Ust'-Ordynsky, UIIT-Ust'-Uda, UIIV-Zhigalovo, UIIX-Kachug, UIKN-Nepa, UIKP-Preobrazhenka, UIKR-Bur, UIKT-Tokma, UIKW-Verkhne-Martynovo, UIKX-R-201 Chonskaya, UINH-Nerkha, UINI-Zima, UINN-Nizhneudinsk, UINO-Oktyabr'skiy, UINY-Alygdzher, UIRP-R-57 Chonskaya, UNYG-Verkhnyaya Gutara, XHXP-Prokopievskiy, XIBM-Bratsk (Mostovoy), ZB1X-Zamorskiy, ZBF8-Tayshet, ZBG2-R-2 Yuzhno-Kovyktinskaya, ZBG3-Khandinskaya, ZC4Q-Nikol'sk, ZC5Q-Orlinga, ZC5S-Zayarsk, ZC5T-Tanguy, ZC5U-Yuzhny, ZC5V-Anosovo, ZC9G-Pervomayskiy, ZC9Z-Nov.Igirma, ZCA7-Nizhny, ZDC8-Mamakan, ZDV9-Nizhnyaya Iret, ZDW0-Bel'sk, ZDW8-Vydrino, ZDW9-Tremino, ZDZ2-Kondrat'yevo, ZDZ3-Shelayevo
Posted Jul 13, 2014 15:00 by Anta142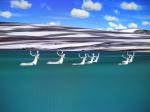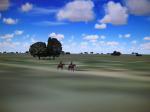 1.60Mb (861 downloads)
Appendix for my World Animals scenery FS 2004. (some users claim that the Animal World seems to work in the FS 2002. Give it a go!) I imagine that you, partly or completely, have downloaded the Animal of the World library in 13 scenery groups: North Pole, Europe, Middle East, Africa, Indian Ocean, Asia, Down Under, Pacific, North America, Cent. America, South America, Atlantic, South Pole, + Screenshots and Checkpoints. Not a few wanted to access the complete list of destinations. That's fair enough and I hereby upload my raw in-house work schedule with list of all 3000 destinations of the ANIMAL WORLD as well as a few other scenes. But please also read my CHECKPOINTS and READ THIS comments for my animal sceneries at http://simviation.com / Very good buoyancy with your adventures around the world! Ivar Danielsen
Posted Jun 30, 2014 09:42 by Ivar Danielsen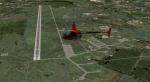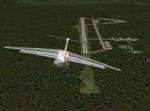 22.48Mb (393 downloads)
Russia-Khabarovsk Krai Airport UHHS-Khabarovsk (Kalinka), UHKM-Sovetskaya Gavan' (May-Gatka), XHHG-Khabarovsk (Garovka-2), XHHP-PEREYASLAVKA, XHKP-Sovetskaya Gavan' (Postovaya), ZA33-El'ban (Mengon), ZC34-Gorin
Posted Jun 18, 2014 17:42 by Anta142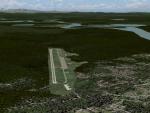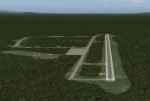 45.64Mb (503 downloads)
Russia-Kamchatka XHPL-Klyuchi; XHPN-Pushino; ZA75-Lenino
Posted Jun 13, 2014 04:21 by Anta142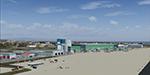 10.30Mb (2834 downloads)
New scenery of Catania Fontanarossa -LICC-.completely redone from scratch, with night lighting, gate numbers, finger, hangar ... Tested and working perfectly without any crash problem. My 1st scenery.
Posted Apr 10, 2014 03:33 by Alessandro Attivissimo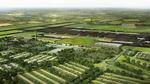 0.43Mb (583 downloads)
Notre Dames des Landes Airport (Nantes, France) includes only the AFCAD file with the runways, the apron, parking stands and the taxiways. This does NOT include the buildings. In February 2008, approval was finally given for the construction of a new airport near Nantes in Brittany by the French ministry for ecology and sustainable development and the Conseil Etat (the public utility decree was signed on 10 February 2008). The new airport has been under discussion for the last 30 years and is expected to become reality by 2017 Construction was scheduled to begin in 2012 !
Posted Apr 8, 2014 10:58 by Nicolas Neveu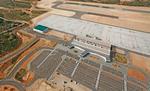 0.41Mb (705 downloads)
Castellon - Costa Azahar Airport (Spain): LECS in Flight Simulator // Only includes the AFCAD file with runway, apron and parking stands--NOT the buildings. Nicolas Neveu
Posted Apr 8, 2014 10:55 by Nicolas Neveu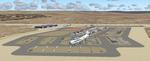 2.75Mb (606 downloads)
PLATA was conceived with the purpose of offering a solution to the necessary environmental reconversion of the aeronautical sector in Europe, creating a new area of activity aimed at general aeronautical services, specializing in maintenance and long-term parking for aircraft. The platform installations currently undergoing work which will finish in the year 2010, cover an extension of 340 hectares and will even be capable of operating Boeing 747 type airplanes.
Posted Apr 8, 2014 10:03 by Nicolas Neveu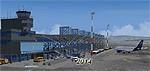 91.66Mb (2205 downloads)
FSX Scenery--GAP_LGTS X 2014 Thessaloniki Makedonia, Greece. Eight years after the first scene the group of Greek Airports Project invites you to travel in Thessaloniki which marked the route of the group in the area of Flight Simulator. The scene following the design of our philosophy which allows the simmer to enjoy a full scene without getting tired to find solutions which have to do with settings, yields etc, without unnecessary construction that nobody ever sees and which only need to create a commercial impression in some photos. Objects reconstructed with Gmax and 3dmax that make you enjoy your virtual trip to the airport, and not only because this time we have also included many points from the beautiful city of Thessaloniki as for example the known White Tower, the Aristotelous Square, the facilities of the Thessaloniki International Fair, the football stadiums of the best known groups, the opera house, the City Hall, and many others in a separate scenery (THESSALONIKI_VFR) included in this version which you are not obliged to install but in our opinion will give you a different sensation in your approach to Macedonia airport. The THESSALONIKI_VFR also combined with the very good photoreal from Antonis Gikas state of GAP "Hellenic Actual Scenery" and with any other photoreal is circulated to the region. Retained many of the features of the previous version as the transparent windows which give different feel on the inside part of the terminal, and replaced with different modern way. Of course for the FSX version corrected all non-compliant issues. Enjoy free your flight for the magnificent Thessaloniki, in Greece, in Macedonia. By Greek Airports Project.
Posted Mar 22, 2014 03:26 by uploader