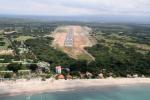 0.29Mb (733 downloads)
Scarleth Martinez International Airport, Rio Hato, Panama. Rebuild airport in the Province of Cocles, Panama. MPSM is the actual ICAO
Posted Jul 15, 2014 17:44 by Alberto Thomas
0.54Mb (220 downloads)
China Shenzhen airport update. The airport is undergoing major expansion with a new terminal under construction. A second runway was also recently completed. It is one of the three largest airport hubs serving southern China.
Posted Jul 15, 2014 03:47 by Liao Yitong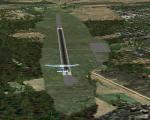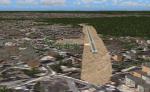 2.04Mb (467 downloads)
Russia Irkutsk, Siberia, region. Includes the following airports/airfields :- HB6H-Dubynino, HB85-Karakhun, HBB7-Kuytun, HBC0-Kutulik, HBH6-Perevoz, HBO7-Priboyniy, HBZ9-Tynkob', HC0M-Chisty, HC1G-Shumilovo, UIBD-Dal'niy, UIBE-Erema, UIBH-Kharanzhino, UIBJ-Nakanno, UIBO-Ozerny, UIBW-Vizirniy, UIBX-Khamakar, UIIB-Belaya, UIIE-Cheremkhovo, UIIH-Khuzhir (Kharantsy), UIIO-Ust'-Ordynsky, UIIT-Ust'-Uda, UIIV-Zhigalovo, UIIX-Kachug, UIKN-Nepa, UIKP-Preobrazhenka, UIKR-Bur, UIKT-Tokma, UIKW-Verkhne-Martynovo, UIKX-R-201 Chonskaya, UINH-Nerkha, UINI-Zima, UINN-Nizhneudinsk, UINO-Oktyabr'skiy, UINY-Alygdzher, UIRP-R-57 Chonskaya, UNYG-Verkhnyaya Gutara, XHXP-Prokopievskiy, XIBM-Bratsk (Mostovoy), ZB1X-Zamorskiy, ZBF8-Tayshet, ZBG2-R-2 Yuzhno-Kovyktinskaya, ZBG3-Khandinskaya, ZC4Q-Nikol'sk, ZC5Q-Orlinga, ZC5S-Zayarsk, ZC5T-Tanguy, ZC5U-Yuzhny, ZC5V-Anosovo, ZC9G-Pervomayskiy, ZC9Z-Nov.Igirma, ZCA7-Nizhny, ZDC8-Mamakan, ZDV9-Nizhnyaya Iret, ZDW0-Bel'sk, ZDW8-Vydrino, ZDW9-Tremino, ZDZ2-Kondrat'yevo, ZDZ3-Shelayevo
Posted Jul 13, 2014 15:00 by Anta142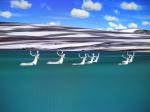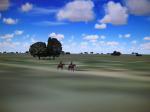 1.60Mb (873 downloads)
Appendix for my World Animals scenery FS 2004. (some users claim that the Animal World seems to work in the FS 2002. Give it a go!) I imagine that you, partly or completely, have downloaded the Animal of the World library in 13 scenery groups: North Pole, Europe, Middle East, Africa, Indian Ocean, Asia, Down Under, Pacific, North America, Cent. America, South America, Atlantic, South Pole, + Screenshots and Checkpoints. Not a few wanted to access the complete list of destinations. That's fair enough and I hereby upload my raw in-house work schedule with list of all 3000 destinations of the ANIMAL WORLD as well as a few other scenes. But please also read my CHECKPOINTS and READ THIS comments for my animal sceneries at http://simviation.com / Very good buoyancy with your adventures around the world! Ivar Danielsen
Posted Jun 30, 2014 09:42 by Ivar Danielsen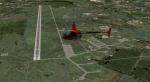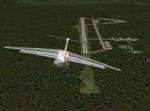 22.48Mb (400 downloads)
Russia-Khabarovsk Krai Airport UHHS-Khabarovsk (Kalinka), UHKM-Sovetskaya Gavan' (May-Gatka), XHHG-Khabarovsk (Garovka-2), XHHP-PEREYASLAVKA, XHKP-Sovetskaya Gavan' (Postovaya), ZA33-El'ban (Mengon), ZC34-Gorin
Posted Jun 18, 2014 17:42 by Anta142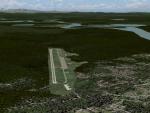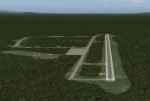 45.64Mb (514 downloads)
Russia-Kamchatka XHPL-Klyuchi; XHPN-Pushino; ZA75-Lenino
Posted Jun 13, 2014 04:21 by Anta142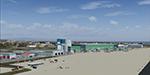 10.30Mb (2881 downloads)
New scenery of Catania Fontanarossa -LICC-.completely redone from scratch, with night lighting, gate numbers, finger, hangar ... Tested and working perfectly without any crash problem. My 1st scenery.
Posted Apr 10, 2014 03:33 by Alessandro Attivissimo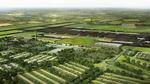 0.43Mb (592 downloads)
Notre Dames des Landes Airport (Nantes, France) includes only the AFCAD file with the runways, the apron, parking stands and the taxiways. This does NOT include the buildings. In February 2008, approval was finally given for the construction of a new airport near Nantes in Brittany by the French ministry for ecology and sustainable development and the Conseil Etat (the public utility decree was signed on 10 February 2008). The new airport has been under discussion for the last 30 years and is expected to become reality by 2017 Construction was scheduled to begin in 2012 !
Posted Apr 8, 2014 10:58 by Nicolas Neveu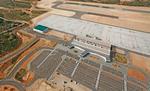 0.41Mb (714 downloads)
Castellon - Costa Azahar Airport (Spain): LECS in Flight Simulator // Only includes the AFCAD file with runway, apron and parking stands--NOT the buildings. Nicolas Neveu
Posted Apr 8, 2014 10:55 by Nicolas Neveu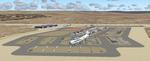 2.75Mb (617 downloads)
PLATA was conceived with the purpose of offering a solution to the necessary environmental reconversion of the aeronautical sector in Europe, creating a new area of activity aimed at general aeronautical services, specializing in maintenance and long-term parking for aircraft. The platform installations currently undergoing work which will finish in the year 2010, cover an extension of 340 hectares and will even be capable of operating Boeing 747 type airplanes.
Posted Apr 8, 2014 10:03 by Nicolas Neveu