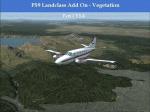 4.03Mb (480 downloads)
Landclass Improvements for the USA, specialy the western Part of the USA: Colorado, Utah, Yellow Stone, little Part of Idaho, Montana and from LA to Seattle, Bristish Columbia and also some Testscenery's for the eastern Part of the USA (Arkansas KHOT and around KLWB ). Udate: Simplification of Scenery and batch (Option) installation files.
Posted Mar 6, 2015 04:21 by Markus Balz emineo@t-online.de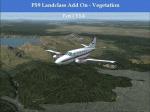 4.03Mb (432 downloads)
Landclass Improvements for the USA, specialy the western Part of the USA: Colorado, Utah, Yellow Stone, little Part of Idaho, Montana and from LA to Seattle, Bristish Columbia and also some Test scenery for the eastern part of the USA.
Posted Mar 5, 2015 08:40 by Markus Balz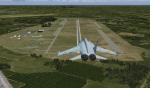 39.40Mb (556 downloads)
Russia-Krasnoyarsk region HAT3-Kamenka, HAT4-Ordzhonikidze, HAT6-Angarskiy, HAT7-Artyugino, UNAN-Novoselovo, UNAT-Krasnoturansk, UNAW-Nizhniy Suetuk, UNHA-Aksenovo, UNHC-Osharovo, UNHF-Frolovo, UNHG-Govorkovo, UNHH-Yukta, UNHK-Kislokan, UNHM-Mutoray, UNHN-Nedokura, UNHT-Tura MVL, UNHV-Tayezhniy, UNHW-Vorogovo, UNHY-Hrebtovyi, UNHZ-Zotino, UNIA-Aydara, UNIC-Vangash, UNID-Pit-Gorodok, UNIE-Essey, UNIF-Surinda, UNIG-Pervomaysk, UNIH-Ekonda, UNIK-Kazachinskoye, UNIL-Verkhneimbatskoye, UNIN-Novoangarsk, UNIO-Pirovskoye, UNIR-Chirinda, UNIT-Tura Gorniy, UNJA-Aleksandrovskii, UNJC-Ust'-Pit, UNJD-Krivlyak, UNJH-Sukhanovo, UNJI-Makovskoye, UNJJ-Mayskoye, UNJK-Manzya, UNJL-Lugovatka, UNJM-Mashukovka, UNJN-Nazimovo, UNJR-Noviy Gorodok, UNJS-Osinoviy Mys, UNJT-Strelka Chunya, UNJV-Lenevo, UNJW-Kirsant'evo, UNJX-Chemdal'sk, UNJY-Sym, UNJZ-Losinoborskoye, UNKE-Kezhma, UNKH-Surikovskaya, UNKK-Krasnoyarsk (Severnyi), UNKN-Kansk (Vostochniy), UNKW-Krasnoyarsk Voznesenka, UNQA-Aban, UNQB-Balay (Roshcha), UNQD-Dzerzhinskoye, UNQF-Avda, UNQG-Aginskoye, UNQH-Tyukhtet, UNQK-Krasnoyarsk Kuznecovo, UNQL-Novobirilyussy, UNQM-Manskiy, UNQN-Nazarovo, UNQP-Predivinsk, UNQS-Krasnoyarsk (Solnechny), UNQT-Taseyevo, UNQU-Kemchug, UNQX-Dolgiy Most, UNQY-Zaozernyi, UODL-Mys Chelyuskin, UODS-Ostrov Sredniy, UOHK-Mys Kosistiy, UOHN-Novaya, UOHP-Sopochnoye (Popigay), UOHT-Katyryk, UOHY-Kresty, UOIK-Kureyka, UOIS-Snezhnogorsk, UOOR-KARAUL, UOOW-Noril'sk Valek, UOTB-Baklanikha, UOTE-Kellog, UOTG-Goroshikha, UOTH-Surgutikha, UOTN-Noginsk, UOTU-Tutonchany, UOTW-Vereschagino, XNBA-Balakhta, XNKA-Krasnoyarsk Ustanovo, XNKG-Kansk (Dal'niy), XNKN-Kansk-2, XNKR-Uzhur, ZB2U-Cheremushki, ZB2Y-Pimiya, ZBD3-Bezymyanka, ZC68-Naparino, ZC8K-Ostrov Bol'shevik, ZC9H-Priangarskiy, ZC9J-Krasnogor'evskiy, ZCN3-Idrinskoye, ZD2N-Verkhneusinskoye, ZD6P-Nazarovo (Bor), ZD77-Noril'sk (Nezhdanniy), ZDW7-Nizhniy Tilichet, ZDX2-Bedoba, ZDY5-Goltyavino, ZDY6-Tagara, ZDY7-Peya, ZDY8-Tulen', ZDZ4-Panakachet, ZDZ5-Pokateyevo, ZDZ6-Voznesenka, ZDZ7-Kozulino, ZE17-Povarenkino, ZE19-Krasinka, ZE1J-Poloy, ZE2K-Anashenskiy, ZEU2-Baykalovskaya
Posted Feb 26, 2015 15:12 by Andrey Anta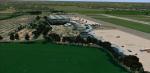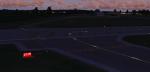 17.84Mb (1106 downloads)
Bristol Airport is a fairly small airport located in west England. This scenery includes HD ground detailing, WigWags, custom trees and much more. For best results please turn off scenery shadows
Posted Feb 18, 2015 05:04 by Mark Piccolo - Soarfly Concepts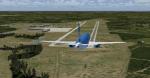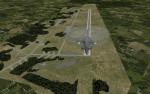 24.02Mb (358 downloads)
Russia Omsk region airports : UNOC-Chapayevo, UNOF-Omsk (Fedorovka), UNOS-Omsk (Severniy), XNOM-Omsk (Mar'yanovka), ZC20-Tyukalinsk, ZCA2-Sedel'nikovo, ZDL5-Omsk (Kobra), ZEB3-Omsk (Kamyshino), ZEJ9-Kolosovka, ZES6-Bol'shiye Uki
Posted Jan 30, 2015 14:04 by Andrey Anta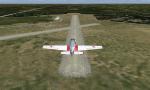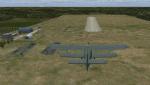 26.49Mb (326 downloads)
Russia-Novosibirsk region HB7G-Bezmenovo, HB9Z-Kochki, HBD3-Maslyanino, HC1I-Berdsk (Yuzhniy), UNCN-Krasnozerskoye, UNCX-Karasuk, UNNM-Mochische, UNNP-Pikhtovka, UNNS-Severnoye, UNRD-Dovol'noye, XNNB-Berdsk (Tsentral'ny), XNNK-Kupino, XNOR-Chistoozernoe, ZA3C-Evsino, ZC9F-Kundran, ZD79-Kochenevskiy, ZE5H-Novolokti, ZE5J-Sharchino, ZEG5-Tatarsk, ZEK2-Reshety
Posted Jan 18, 2015 16:54 by Andrey Anta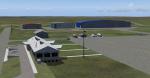 4.42Mb (413 downloads)
Lake Simcoe Regional CYLS for FS9 / FS2004. This is a self-contained package for the Lake Simcoe Regional Airport in Ontario, Canada, just north of the city of Barrie. I made it as similar to what I saw there in the summer of 2014. The airport is very antiseptic, extremely clean, no junk accumulated anywhere, so that is the way it looks in this scenery. I have changed the ICAO designation to CYLS from the FS9 original designation of CNB9. However, without editing the native files of FS9, it is impossible to make the old CNB9 disappear completely. Well, visually, the old airport is completely gone, but it still shows on the map and GPS, with CYLS right on top of it. Without changing the FS9 internal files, that is a small price to be paid. Please note that the default scenery surrounding the airport is very poor in autogen towards the East and South-East. This was not my doing - You can check the default before you install this package. This scenery is for completely free distribution only but, other than that, I don't care what you do with it: Just don't sell any of it. If you want the objects, I will be glad to send the gmax files to you. Installs like a normal add-on area. Made by Fern Marques in January 2015.
Posted Jan 10, 2015 11:59 by Fern Marques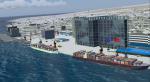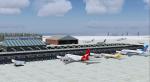 3.66Mb (505 downloads)
This is a little extension for the great Stamar Ice Base Scenery from 2005 by Stanislaw Drzewiecki. For this enhancement you need the payware program LAGO Enhancement and parts of the freeware program Runway12 Object Placer. Addition by Ingo Schwan
Posted Jan 4, 2015 01:26 by Ingo Schwan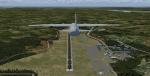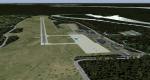 61.54Mb (568 downloads)
Russia-Tomsk region HBE4-Napas, HBO9-Prokhorkino, HBZ8-Tymsk, HC0B-Ust'-Tym, UNCK-Kedroviy, UNIZ-Kataiga, UNLA-Druzhniy, UNLB-Kievskiy Egan, UNLD-Kurolino, UNLF-Ust'-Chizhapka, UNLG-Kurzhino, UNLI-Molodezhniy, UNLK-Kargasok, UNLL-Kolpashevo, UNLM-Sredniy Vasyugan, UNLP-Parabel', UNLQ-Belyi Yar, UNLR-Negotka, UNLS-Stepanovka, UNLW-Nov.Vasyugan, UNLZ-Makzyr, UNSA-Aleksandrovskoye, UNSN-Novikovo, UNSP-Pionerny, UNSS-Strezhevoy, UNTB-Bakchar, UNTT-Tomsk Bogashevo, XNNG-Tomsk Golovino, ZD2V-Kolbinka, ZDG6-Ozernaya, ZE0Y-Beregayevo, ZE10-Teguldet, ZE11-Turuntayevo, ZE12-Tuyla, ZE1F-Baturino, ZE1H-Klyukvinka, ZE6J-Osipovo, ZE6K-Kozhevnikovo, ZE6L-Suiyga, ZE6N-Dalneye Andrey Anta
Posted Dec 27, 2014 15:41 by Andrey Anta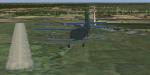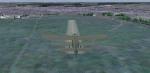 13.27Mb (321 downloads)
FS2004 Scenery Russia-Kemerovo region UNWI-Tashtagol, XNET-Tanay, XNKM-Kemerovo (Severniy), ZB2W-Mikhailovka, ZBH8-Leninsk-Kuznetsky, ZC7U-Muryuk (Novaya Pokrovka), ZCT5-Kemerovo (Borovoy), ZD0U-Mezhdurechensk, ZDR2-Novokuznetsk (Sosnovka), ZE0M-Saltymakovo, ZE0N-Kiya-Shaltyr, ZE0P-Tsentralnyy, ZE0Q-Chumaiy, ZE0V-Yaya, ZE0W-Izhmorskiy, ZE0X-Ulanovka, ZE12-Tuyla, ZE13-Taezhno-Alexandrovka, ZE14-Verkhnyaya Chebula, ZE15-Mariinsk, ZE18-Tundinka, ZE1B-Tyazhinskiy, ZE1R-Novokuznetsk (Abagur-Lesnoi)
Posted Nov 12, 2014 09:38 by Andrey Anta