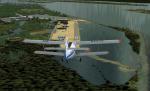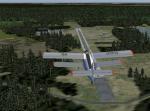 24.96Mb (327 downloads)
Russia-Khanty-Mansi Autonomous Area-Yugra HAD5-Kolek'egan, HAD9-Kyshyk, HAG2-Lyamina, HAI2-Megion (Zapadniy), HB2T-Sosnoviy Bor, HB34-Sogom, HB43-Troitsa, HB4Q-Yuil'sk, USHL-Lugovaya, USHM-Mezhdurechenskiy, USHW-Nyaksimvol', USNA-Novoagansk, USNL-Lar'yak, USRB-Surgut (Borovaya), USRG-Surgut (Poligon Skol), USRZ-Surgut (Zayachiy), XSSJ-Komsomol'skiy, ZA1L-Bolchary, ZC2Y-Feniks-Yugra, ZC69-Supra, ZC6A-Shugur, ZDG2-Altay, ZDG4-Polovinka, ZDU8-Samotlor, ZEB5-Gornyy, ZET7-Ozero Glubokoye
Posted Apr 10, 2015 03:36 by Andrey Anta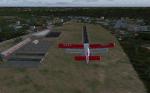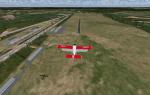 6.31Mb (247 downloads)
Russia-Udmurt Republic ZDL1-Mozhga, ZDL2-Alnashi,ZE2V-Bol'shaya Ucha, ZE2W-Gozhnya
Posted Mar 29, 2015 12:41 by Andrey Anta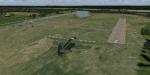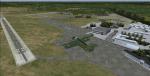 32.48Mb (282 downloads)
Russia-Tyumen region HA7D-Yangutumskiye, HA7I-Antipino, HAF4-Kuskurgul', HAM2-Osinovskaya, HB2A-Topkinbash, HBH4-Pachenka, HBZ5-Takhtagul, HC0K-Cheburga, HC0X-Vikulovo, HC2G-Vagay, HDB0-Vershinskaya, USTA-Uvat, USTL-Tyumen'(Plekhanovo), USTM-Ishim, USTY-Laytamak, XNTL-Tyumen' (Yalutorovsk), Z059-Petrovich, ZBF7-Ishym (Yuzhniy)
Posted Mar 28, 2015 14:46 by Andrey Anta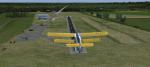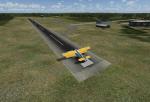 4.26Mb (253 downloads)
Russia-Perm Region Airports H620-Bol. Sosnova, ZA7H-Perm' (Lugovskoye), ZB6O-Nizhneye Gorodishche, ZCB0-Myl'niki, ZCW2-Karazel'ga, ZE21-Aleksandrovsk
Posted Mar 18, 2015 13:09 by Andrey Anta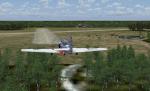 10.98Mb (260 downloads)
Russia-Kurgan region XSUK-Kurtamysh, ZE7J-Barino, ZE7Q-Staropershino, ZE7R-Sosnovaya Roshcha, ZE7S-Rassvet, ZEC7-Mokrousovo, ZEN6-Shatrovo, ZEN7-Shastovo, ZEP2-Travnoye, ZEP3-Chastoozer'ye, ZEP4-Verkhnesuerskoye, ZER6-Safakulevo
Posted Mar 15, 2015 17:25 by Andrey Anta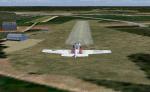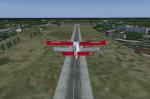 9.96Mb (249 downloads)
Russia-Kirov region USKI-Malinovka, USKO-Kotel'nich, USKS-Sovetsk, USKW-Vyatskiye Polyany, USPI-Kirs, USPN-Nagorsk, ZAI2-Sanchursk, ZAT5-Tuzha, ZAU7-Urzhum, ZAZ7-Yaransk, ZBO3-Kirov (Kuchany), ZD20-Sinegor'ye, ZDQ2-Arbazh, ZE3L-Pizhanka, ZE3Z-Kiknur, ZE40-Kichma, ZE9F-Lebyazh'ye, ZEJ1-Bor, ZEP6-Omzhegovo, ZER7-Bazhelka, ZER8-Pererva
Posted Mar 14, 2015 15:59 by Andrey Anta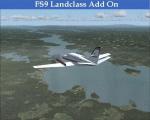 5.07Mb (412 downloads)
Last Update V2.2: USA_SBX3 folder, redrawn default LC 21, mixed with my LC 4 from USA_SBX1, and separated. Optional for using with your own textures. No previous Version required.
Posted Mar 14, 2015 09:36 by Markus Balz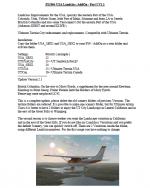 1.43Mb (432 downloads)
PDF Pictorial User Guide for my FS2004 Landclass AddOn Part I V2.1
Posted Mar 11, 2015 13:42 by Markus Balz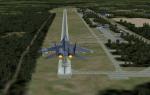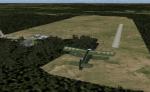 28.41Mb (324 downloads)
Russia-Sverdlovsk region USSG-Gran', XSSL-Ekaterinburg (Loginovo), XSSN-Nizhniy Tagil (Salka), XSSP-Verkhnyaya Pyshma, XSST-Nizhniy Tagil (Byn'gi), ZA4R-Kamyshevo, ZA6H-Krutorechka, ZB0B-Zimniy, ZCT3-Mikhaylovsk, ZE2U-Shantal', ZEG1-Mikhaylovsk gidro, ZEX1-Arti (Pristan')
Posted Mar 11, 2015 12:39 by Andrey Anta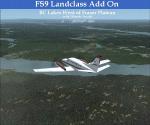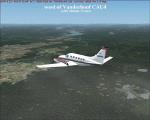 7.03Mb (489 downloads)
Update: British Columbia, On the way to Misty Fjords, a supplement for the area around Kewlona, Kamloop to Prinz Georg, Frazer Plateau until the Borders of Misty Fjords. This is a complete Update. Landclass Improvements for the USA, specialy the western Part of the USA: Colorado, Utah, Yellow Stone, little Part of Idaho, Montana and from LA to Seattle, Bristish Columbia and also some Testscenery's for the eastern Part of the USA (Arkansas KHOT and around KLWB ).
Posted Mar 10, 2015 05:57 by Markus Balz